Pink Once Admitted She Slashed Husband Carey Hart's Tires Because 'Holidays Are Stressful'
The holidays are a stressful time, even for the Grammy Award-winning rock artist Pink, real name Alecia Beth Moore. One Thanksgiving, she even slashed her husband's tires and got 13 stitches from missing the second tire.
Here's what we know about the "Just Give Me a Reason" singer and her memorable hand injury.
Song by Pink include 'Just Give Me a Reason,' 'Cover Me in Sunshine' and 'Raise Your Glass'
Some know her for her outgoing personality and electrifying live performances. Since her debut as a solo artist, Pink earned 20 Grammy nominations and three Grammy Awards, including those in the Best Pop Collaboration With Vocals and Best Female Rock Vocal Performance categories.
Several songs released by this artist became fan-favorites, earning millions of views on YouTube music videos. Pink's "Just Give Me a Reason" currently holds over 825 million plays on the streaming platform Spotify. "What About Us" surpassed 580 million Spotify plays.
Pink also shared a glimpse into some of her most memorable personal moments. That includes the time that she slashed her husband's tires.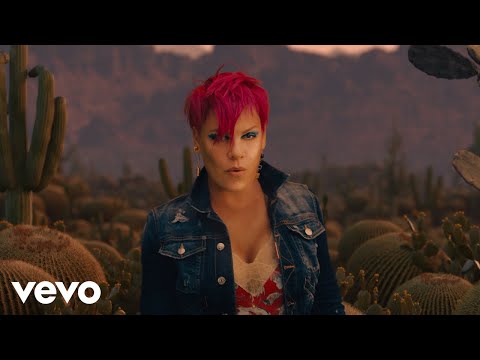 Pink slashed her husband's tires under the stress of Thanksgiving
While visiting The Ellen DeGeneres Show, Pink answered some "burning questions" with the host. She shares that everything she does embarrasses her children, from her outfits to her hair which, according to her children, looked like "one big bang." 
Pink also heard a rumor that she was oil wrestling at a gay bar in Lousiana, which wouldn't be a problem except the rumor said that she lost. One true story about the artist is that she hurt herself by slashing her husband, Carey Hart's tires "not that long ago."
"It was Thanksgiving," she said. "Holidays are stressful. I got clean through the first one… those tires are very thick, thank you very much, and the second one, I lost a little steam, and I hit the metal part, and my hand just went straight down the knife."
As a result, the singer rushed to the hospital to get 13 stitches in her hand. She said she didn't even need anesthesia. DeGeneres was pretty stunned by the answer, laughing when Pink revealed she didn't need the anesthesia.
"I couldn't feel a thing," Pink added.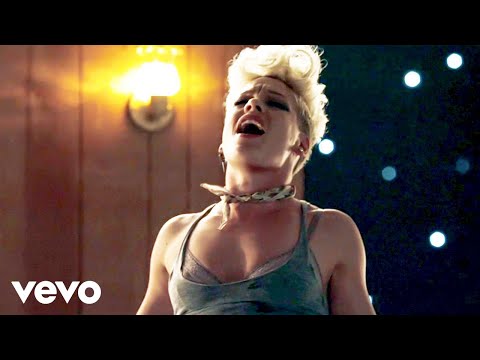 Pink often shares a glimpse into her family life, even featuring her daughter on 'A Million Dreams'
Aside from Pink's musical stardom, the celebrity is also a mother to Willow Sage Hart and Jameson Moon Hart. Sometimes, the artist shares a glimpse into her family life, even sharing a video of herself singing with her daughter on Instagram.
Willow Sage Hart also appeared to perform a song from the musical movie production The Greatest Showman. The "A Million Dreams/A Million Dreams (Reprise)" YouTube video featured both Pink and her daughter. The original version of this song was performed by Hugh Jackman, Michelle Williams, and Ziv Zaifman.
Source: Read Full Article