Jim Morrison of The Doors: Was He Married at the Time of His Death?
In his short life, Jim Morrison left an impression. The mercurial supernova was the frontman of the 1960s classic rock band, The Doors. And throughout his life, he had affairs with several women. But one woman claimed she was married to The Lizard King — and it wasn't Pamela Courson. In fact, this woman maintained her claim of being Morrison's wife until the day she died in 2021.
Jim Morrison was not legally married when he died
On July 3, 1971, Jim Morrison of The Doors died. He was 27 years old. Morrison was living in Paris when he died.
Officially, the cause of death was listed as heart failure. However, no autopsy was ever performed on Morrison. As such, there is no shortage of conspiracy theories about Morrison's death. Some people, in fact, believe Jim Morrison is still alive.
But when he died in 1971, Jim Morrison was not legally married to Pamela Courson — or anyone else.
Patricia Kennealy-Morrison claimed she was married to The Doors lead singer
In 1993, Patricia Kennealy-Morrison — the former editor of Jazz & Pop Magazine — wrote a book called Strange Days: My Life With and Without Jim Morrison. In the book, she made some very controversial claims — not the least of which being that she married The Doors frontman in 1970.
According to Kennealy-Morrison, the pair were wed in June 1970 after spending over a year becoming friends and, subsequently, lovers. Kennealy-Morrison made these claims despite, by her own admission, never spending more than 10 days with Morrison in total. As one might imagine, the fantastical nature of her claims has been called into doubt. The late Ray Manzarek reduced Kennealy-Morrison's place in his former lead singer's life to just one sentence: "She fell in love with Jim. Madly."
Despite Kennealy-Morrison's claims of being married — or handfasted — to Jim Morrison, she never filed the necessary paperwork to be legally recognized as his wife. What's more, her claims are viewed by modern biographers of The Doors as fantastical, at best.
Questions about Kennealy-Morrison's veracity remain
While Kennealy-Morrison is not the only woman who was "obsessed" with The Doors lead singer, modern biographers have debunked her claims of being married to Jim Morrison. Stephen Davis, who wrote the definitive Jim Morrison: Life, Death, Legend, sums up Kennealy-Morrison's claims quite succinctly.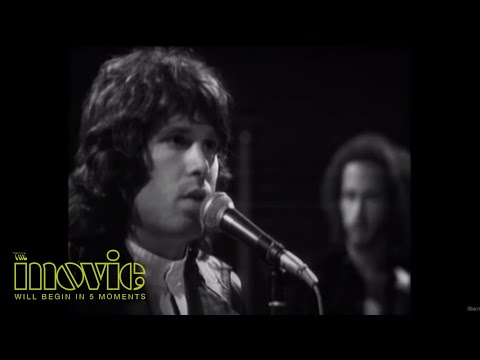 "Patricia Kennely later changed the spelling of her name to Kennealy, and retold and elongated her story in her 1993 memoir Strange Days, which described in uncanny detail an alternative Jim Morrison that no one else who knew him was able to recognize," he wrote. "Her tone throughout the book is angry, venomous, secretive, and defensive. Not everyone believes Patricia Kennealy's claims. She hasn't yet produced any of the letters she says Jim wrote to her. Former Elektra employees who knew and worked with both Jim and Kennealy can only vouch for her being at certain places at certain times, and for her claiming she was pregnant by him. Over the years, Patricia Kennealy cleverly inserted herself into Jim Morrison's saga via the media, first in No One Here Gets Out Alive, and then in Oliver Stone's 1991 movie The Doors."
But Pamela Courson was posthumously declared his common-law wife
In 1974, Pamela Courson died. She was 27 years old. The cause of death was a heroin overdose.
After her death, Courson's parents inherited her estate, as she died intestate. Because Courson was the sole heir of the estate of Jim Morrison, the Courson family inherited a fortune. Naturally, Morrison's parents contested the Coursons' executorship of the estate. And according to Jerry Hopkins and Danny Sugerman's aforementioned book, No One Here Gets Out Alive, the case was settled in 1979.
In the settlement, the Coursons and the Morrisons agreed to divide Jim Morrison's estate equally. What's more, Pamela Courson was posthumously named Jim Morrison's common-law wife.
So, even though Patricia Kennealy-Morrison claimed she was married to The Doors lead singer until the day she died in 2021, the facts don't prove that to be the case.
Source: Read Full Article