Here's the Heartbreaking Reaction Justin Bieber Had After Learning Selena Gomez Was Hospitalized
Pop stars Justin Bieber and Selena Gomez ended their on-again-off-again relationship earlier this year. (Or at least we think they did. We can never really tell with those two.) But that doesn't mean the two singers have stopped having feelings for each other.
And when the Biebs learned that Gomez was checked into a mental health facility after having an emotional breakdown, he had an impassioned — and heartbreaking — reaction to the news.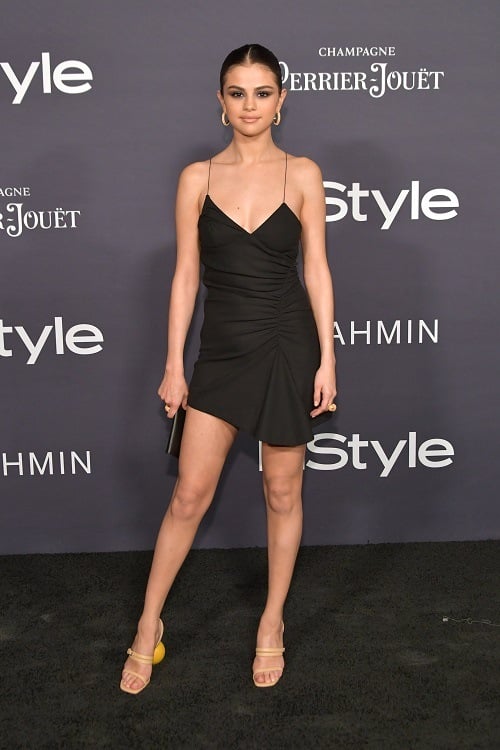 Selena Gomez attends the 3rd Annual InStyle Awards | Neilson Barnard/Getty Images
Wait, back up — Selena Gomez had a meltdown?!
TMZ reported on October 10 that Gomez had been hospitalized twice over the last two weeks. According to the report, both trips to the hospital were due to her white blood cell count being low. The low blood cell count comes in the wake of Gomez having a kidney transplant and may be the result of Gomez having lupus, Women's Health explains.
Gomez was emotionally distraught for both hospital visits, TMZ says. But she was reportedly particularly upset upon her second hospital visit and became hysterical when the doctors told her she couldn't leave the hospital.
After the meltdown, Gomez was checked into a psychiatric facility and is currently receiving dialectical behavior therapy (DBT) which is used on a variety of mental health disorders.
Selena Gomez and Justin Bieber | Craig Barritt/Getty Images
Here how Justin Bieber reacted to the news
Bieber was seen looking especially distraught as he attended a church service shortly after news of Gomez's hospitalization broke. ET reports Bieber left Hillsboro Church in LA with a group of friends consoling him. The singer reportedly looked disheveled and despondent as friends met him at his car and offered hugs before he drove away. "Justin was very upset when he heard the news about Selena," a source tells ET. "Above everything Justin wants the best for Selena.
"When the two rekindled their romance, he got to see how her health really affects her, so he understands how serious this is."
Bieber was spotted a day later driving with his rumored wife, 21-year-old model Hailey Baldwin. Photographers captured Bieber noticeably upset and crying in the passenger seat while Baldwin drove.
Justin Bieber's romantic relationship with Selena Gomez may be over. But he clearly still cares about her and her well-being.
Check out The Cheat Sheet on Facebook!
Source: Read Full Article