Green Day Didn't Think Fans Would Like This Chart-Topping Album
After over 30 years in the music industry, you might think Green Day feels confident in their songwriting ability. Contrary to popular belief, the band feels differently about releasing new music — especially regarding one album. Find out which album Green Day didn't think their fans were going to like.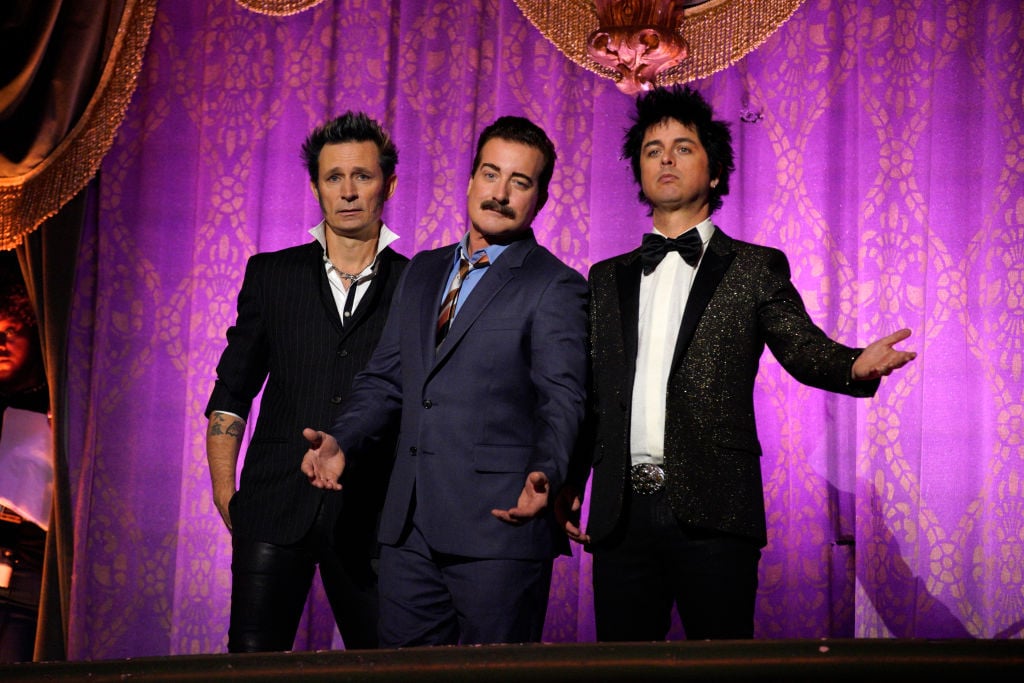 Green Day has been a band since the '80s
Before becoming one of the most commercially successful bands of all time, Green Day was a three-piece punk. Green Day was formed in 1987. At the time, they were comprised of Billie Joe Armstrong, Mike Dirnt, and John Kiffmeyer — who would later be replaced by Tré Cool. The trio released 1,039/Smoothed Out Slappy Hours in April 1990. Since then, Green Day has released 13 studio albums, including Dookie, Insomniac, and 21st Century Breakdown. The band has been recognized for their music, having been nominated for countless awards and winning four Grammys. 
RELATED: The 1975's Matty Healy Played Bass for Green Day When He Was Only 13-Years-Old
Green Day thought 'American Idiot' was going to fail
It may come as a shock to Green Day fans, but there was a lot of apprehension around the release of the American Idiot album. "That was like, 'Okay, now we're doing a rock opera,'" Armstrong told Kerrang! "It's sort of a strange feeling, because at first it kind of shocks your system but then suddenly the confidence starts to come in, and then you end up with a song like Jesus Of Suburbia." The nine-minute song introduces the main protagonist in the rock opera. It's funny to think about Green Day struggling so much with their politically charged album. Despite their fears, American Idiot became the subject of a documentary and later, the story in a broadway play.
When the album first came out, Dirnt recalled Armstrong not wanting to read any of the press. "'I don't care what anyone thinks,'" Dirnt remembered Armstrong saying. "We knew that we had swung for the fences, and whether we hit a grand slam, or horribly f*cking struck out, we didn't care because we were proud of [American Idiot]," Dirnt added. 
Green Day was wrong about 'American Idiot' 
Fortunately, fans and the music industry alike fell in love with American Idiot. After selling millions of records, people came in droves to see Green Day perform. The year after American Idiot was released, Green Day won the Creative Voice Award from ASCAP. They also took home the Billboard award for Album Group of the Year, Rock Artist of the Year, and Rock Song of the Year. The album continued to receive critical acclaim when the American Idiot play was released in 2009. 
RELATED: Green Day Frontman to Play Future Self in 'Geezer'
Today, Green Day continues to push the bar with their music, mostly because it's all they know how to do. "It's kind of like a quality assurance stamp," Dirnt explained. "I don't want to listen to a shi*tty song, let alone play one for years on end."
Source: Read Full Article