Fans Match BTS's $1 Million Donation for Black Lives Matter
On June 7, BTS fans raised over $1 million for Black Lives Matter, just one day after news broke that BTS donated $1 million to the movement. With the hashtag #MatchAMillion, fans around the world encouraged each other to donate. While ARMY reached their goal of matching BTS's $1 million donation, the fundraiser is still ongoing with a new goal to raise $2 million.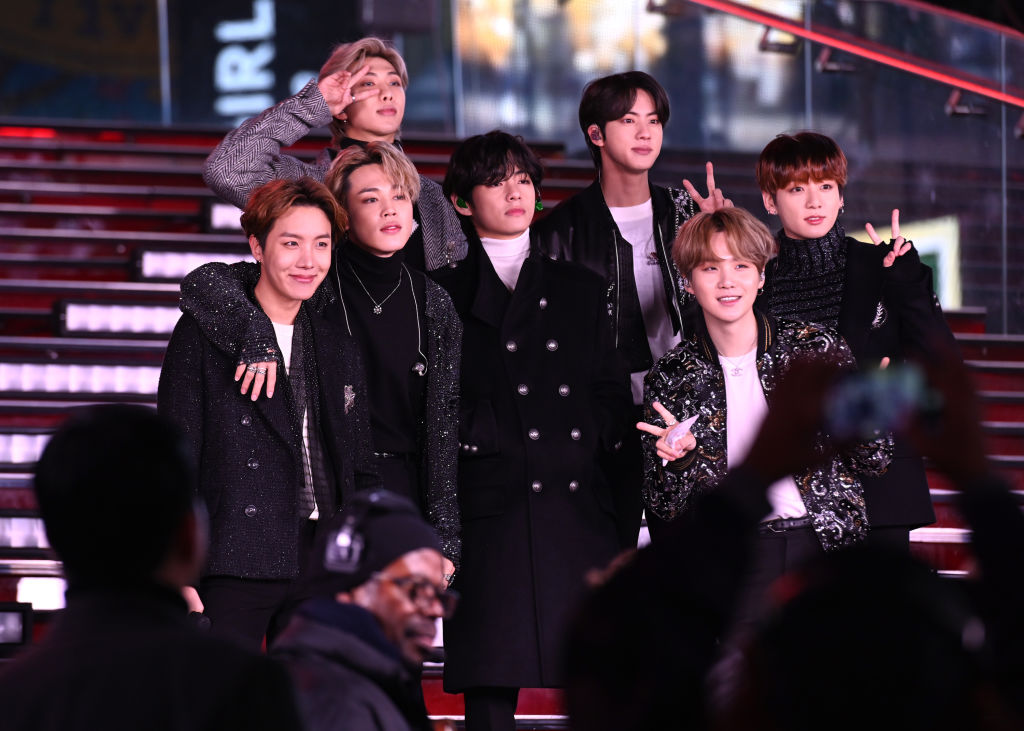 BTS released a public statement supporting the movement
Following the deaths of Ahmaud Arbery, Breonna Taylor, and George Floyd, protests condemning police brutality and racism broke out across the world. Celebrity figures have since begun protesting, donating funds, and showing support for the Black Lives Matter movement on social media.
On June 4, BTS released a statement in Korean and English on their shared Twitter profile advocating for Black Lives Matter.
"We stand against racial discrimination. We condemn violence. You, I and we all have the right to be respected. We will stand together. #BlackLivesMatter," the Korean band tweeted.
RELATED: The Members of BTS Announce Their Support of the Black Lives Matter Movement
Following their statement on Twitter, Korean media reported that the group was in the process of donating to organizations related to the movement.
BTS donated to Black Lives Matter
Days after the group's public statement, Variety published a report on June 6 announcing that BTS donated $1 million to Black Lives Matter.
"The donation was transferred earlier this week, with Black Lives Matter confirming receipt to Big Hit on Friday. BTS and Big Hit are not expected to comment on the donation; contacted by Variety, Kailee Scales, managing director for Black Lives Matter said: 'Black people all over the world are in pain at this moment from the trauma of centuries of oppression. We are moved by the generosity of BTS and allies all over the world who stand in solidarity in the fight for Black lives,'" Variety reported.
RELATED: All the Times BTS Donated to Causes They Care About
ARMY organized a worldwide donation campaign for Black Lives Matter
After BTS's donation was revealed, ARMY created the hashtag #MatchAMillion with the goal to match the $1 million donation. Using a Carrd created for the project, fans were able to directly donate to organizations involved in the movement including Black Lives Matter, NAACP, ACLU, and more. The donations were tracked by a fan collective called One In An ARMY.
"We added a goal tracker to our donation page and our website purely to keep ARMY updated on the total amount raised. We've run big projects before, but the amount of support for this project is overwhelming. We truly didn't know whether the goal would be reached," said a spokesperson for One In An ARMY in a press release.
ARMY not only matched the $1 million donation, they exceeded it. With over $1 million raised, the fundraiser shows no signs of slowing down. The trending hashtag changed from #MatchAMillion to #2MforBLM. The historical and unprecedented fan campaign now has a new goal to raise $2 million for Black Lives Matter.
For ARMY, this type of organization and dedication is nothing new. Since BTS's debut, fans have frequently utilized social media for fundraisers and campaigns. In the past few months alone, fans have raised funds for multiple charities including Magic Breakfast, Thorn, the Australian Red Cross, the Global FoodBanking Network, Feed the Children, The CDC Foundation, and the Korea Disaster Relief Association.
Source: Read Full Article