Despite Playing Nini on 'High School Musical: The Musical: The Series,' Olivia Rodrigo Never Went to a Real Prom
Despite playing a student on Disney+'s High School Musical: The Musical: The Series and actually attending and graduating from high school in 2021, Olivia Rodrigo never went to prom. Well, that is, until this artist debuted her concert film titled Sour Prom.
Olivia Rodrigo created the 'Sour' Prom experience
Following Rodrigo's debut album, Sour, this artist created her own version of a high school night to remember. That was Sour Prom — a 27-minute live concert film featuring six full songs and a mashup from Rodrigo's platinum-certified debut album.
Of course, it wouldn't be prom without some adorable promposals. The pop star visited superfans, gifting them flower bouquets and an official invitation to the Sour Prom. Rodrigo posted videos to her social media accounts, with some fans wishing they got the exclusive golden ticket hand-delivered.
Fans across the globe streamed YouTube videos of the Sour Prom. The official clip of "Traitor" earned over 20 million views, while "Jealousy, Jealous" raked up over 5 million views.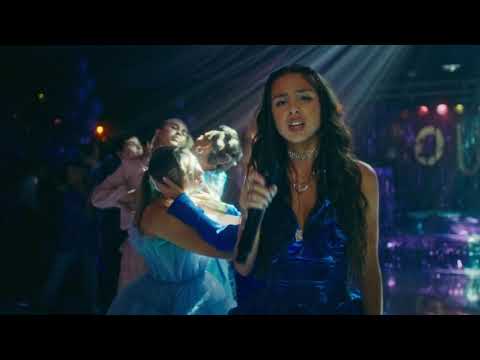 Disney+ star, Olivia Rodrigo, missed her high school prom
Rodrigo graduated from high school just weeks before Sour Prom. With a packed filming schedule for High School Musical: The Musical: The Series and her free time dedicated to writing music, Rodrigo shared that she never actually went to a traditional high school prom. That's what actually sparked the idea for this concert film.
"Since Olivia never got to go to prom, she knew she wanted to throw an event for everyone to celebrate together," director Kimberly Stuckwisch said during an interview with Billboard.
"Olivia still wanted to partake, albeit in her own way," director Toby L added during the same interview. "We and Olivia really wanted to ensure it wasn't quite like the typical prom or high school story."
With some attendees at the drive-thru Sour Prom experience even dressing up in prom dresses and suits, Rodrigo shared pictures of her version of this formal event. The "Brutal" singer captioned one Instagram post, "huge thanks to everyone who made this happen and my bestiez for being in it with me."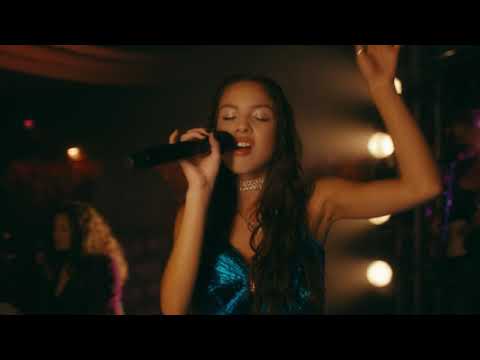 Nini from 'High School Musical: The Musical: The Series' did not attend East High's 'Homecoming'
In one Disney+ original series, Rodrigo portrayed a student named Nini. That's High School Musical: The Musical: The Series, a mockumentary-style comedy detailing the lives of a high school drama department.
With the first season taking place over the fall semester, some characters attended the homecoming dance. Still recovering from her recent breakup, Rodrigo's character decided to skip the school function.
With season 2 left on a bit of a cliffhanger for this young musician, it's unclear if Nini will return for future episodes of High School Musical: The Musical: The Series. Rodrigo herself has been very involved with music and now touring across North America.
Source: Read Full Article