Billie Holiday's Dog Created a Panic When She Was Released from Prison
American music legend Billie Holiday's legal issues are the subject of Lee Daniels' latest film, The United States vs. Billy Holiday. The singer was arrested on drug charges and spent time in prison.
In her autobiography, Lady Sings the Blues, Holiday candidly described events in her life. One particular moment she wrote about was right after her release from prison.
She was trying to slide under the radar and stay out of the public eye. But in a surprisingly chaotic moment, her dog created a panic, and all eyes were on Holiday again.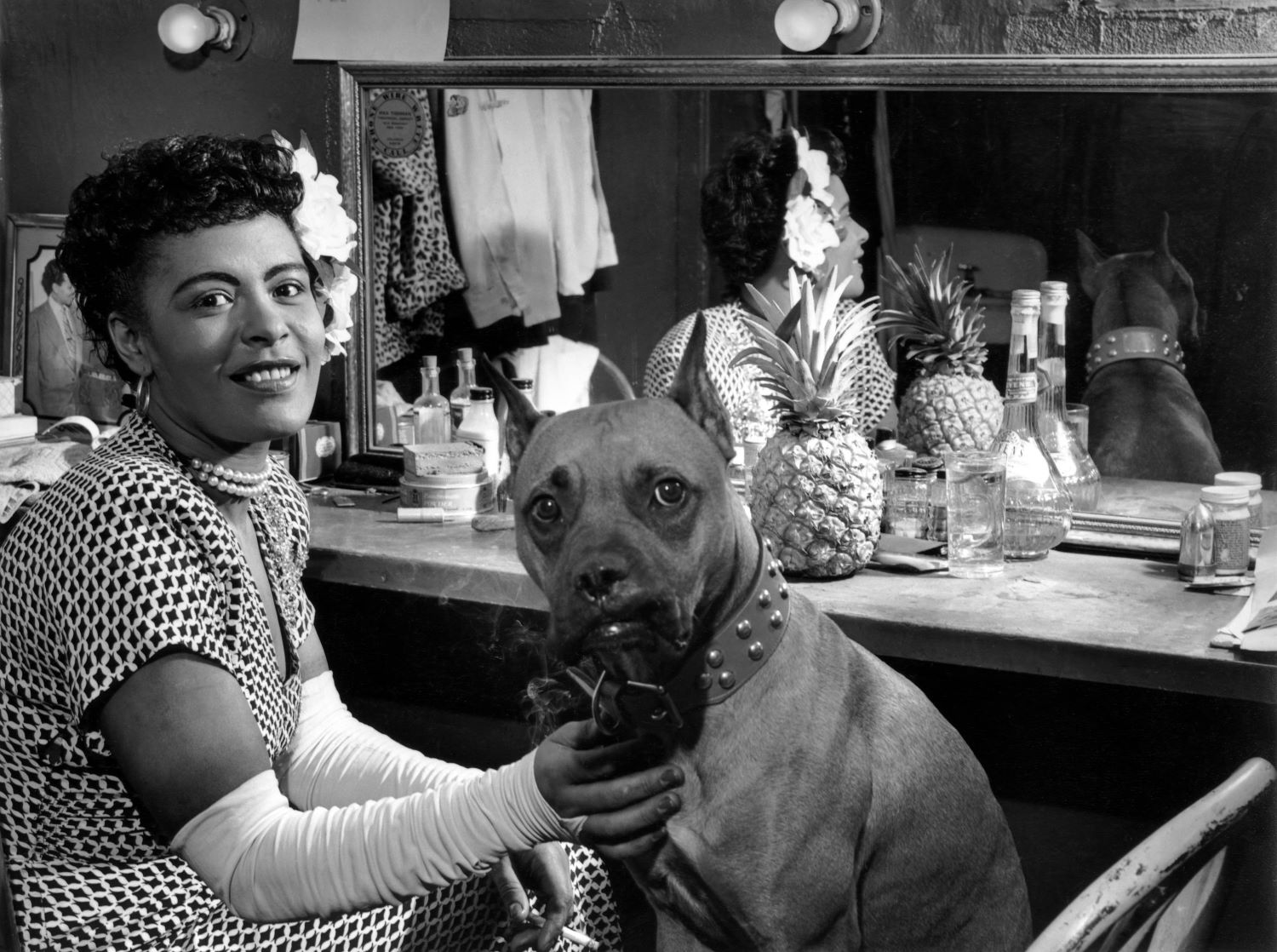 Billie Holiday went to jail in 1947
Holiday was an acclaimed cabaret and swing jazz singer who became the target of a federal investigation. The singer's haunting performances of "Strange Fruit" — a song that exposes the atrocious lynchings of Black people in the South — were not well received by Harry Anslinger, the Commissioner of the Federal Bureau of Narcotics.
Anslinger, a known racist, forbade Holiday from singing "Strange Fruit." When she refused, he used knowledge of her drug addiction against her. He had Holiday arrested and tried in 1947, hence the court case, The United States vs. Billie Holiday.
For the narcotics charges, Holiday was sentenced to over a year at Alderson Federal Prison Camp in West Virginia. She was released in May of 1948.
Billie Holiday loved dogs
Throughout her autobiography, Holiday mentions her affinity for dogs. She would take in sick pups or strays that had no weather else to go. And at one point in the book, she wrote that caring for them was her life's dream.
"Look at my big dream!" Holiday said. "It's always been to have a big place of my own out in the country, someplace where I could take care of stray dogs and orphan kids. Kids that didn't ask to be born; kids that didn't ask to be black, blue, or green or something in between."
When Holiday was arrested, she had to leave her beloved boxer, Mister, behind. And when she was released from prison, she didn't think he would recognize her.
"When I got off [the train], faithful Bobby Tucker, the doll, was waiting there for me, and my dog Mister was with him," she wrote. "I knew Mister wouldn't recognize me, or damn few others. I had gained so much weight, and I just plain didn't look like the girl who had left town ten months before."
Billie Holiday's dog jumped on her and created a scene
Fresh out of prison, Holiday arrived at the Newark train station, hoping she wouldn't be recognized. "I was trying to be real cool so nobody would know, in case there was anybody there looking to spot me," she said.
But much to her surprise, Mister recognized her straight away. And in a flush of excitement, he leaped on her and knocked her down.
"Man, how cheap I played that dog!" Holiday recalled. "He not only recognized me, but in a flash he leaped at me, kicked my hat off, and knocked me flat on my can in the middle of that little station. Then he began lapping me and loving me like crazy."
But a nearby woman saw the exchange and thought the dog was attacking Holiday. She screamed and called out for help, causing a panic in the station, sabotaging Holiday's plans of a quiet reentry.
"There were screams that a mad dog attacked a woman," said Holiday. "Pretty soon there were plenty of lights, cameras, and action. A crowd gathered around, and my quiet incognito homecoming had blown up like a bum flashbulb. I might just as well have wheeled into Penn Station and had a quiet little get-together with the AssociatedPress, United Press, and International News Service."
Source: Read Full Article