50 Cent Praises Mo'Nique Amid Her Ongoing Issues With Tyler Perry, Lee Daniels, and Oprah
Mo'Nique is not one to mince words. The Oscar-winning star is in an ongoing lawsuit against Netflix for discriminaion, and has publicly documented her fallout with former friends and mentors Lee Daniels, Tyler Perry, and Oprah Winfry. As a result, Mo'Nique says she's been punished by not being able to get work in the acting world. Rapper 50 Cent wants to lend Mo'Nique a helping hand.
50 Cent wants to help Mo'Nique get back to work
Mo'Nique has been vocal about her difficulties getting work since her fallout with her former famous friends. Since then, many executives in Hollywood have reportedly been hesitant to work with her. But 50 says it's time for that to change.
The rapper wrote in an Instagram post that he's ready for a full comeback from Mo'Nique. In one post he wrote, "I went to see @therealmoworldwide stand up show super bowl weekend. oh s***! It was so good, she had my a** in a trance. you gotta go check her out the s–t* was [fire]" he wrote.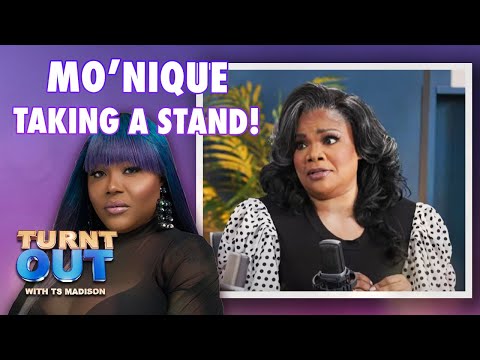 In a separate post he wrote, "Gotta get @therealmoworldwide back in pocket, we only suppose to cancel s–t that ain't good for the culture," he said. "We need you to WIN again now MONIQUE."
The "In Da Club" rapper has the bandwidth to help the former The Parkers star. His deal with Starz ends in September 2022. However, the network is interested in renewing it, per The Hollywood Reporter. Starz currently houses the mega successful Power Universe, which is responsible for Power and its multiple spinoff specials. With that in mind, he is in a position to put Mo'nique in a role on any of his shows on the network, which currently includes BMF, Power Book II: Ghost, Power Book III: Raising Kanan, Power Book IV: Force and Hightown. He's created roles for others, such as Mary J. Blige.
A look into her issues with Tyler Perry, Lee Daniels, and Oprah
Mo'Nique's says that her issues in the industry with Perry, Daniels, and Oprah began during promotion for the 2008 drama, Precious. She gained critical acclaim for her role and says the trio became upset with her when she refused to do international press to promote the film that was not included in her contract. As a result, Mo'Nique says she was blackballed courtesy of the trio's alleged gossip of her being unappreciative of the opportunity and difficult to work with.
Things took a turn for the worse when Mo'Nique's family appeared on Oprah's daytime talk show. She spoke openly with Oprah previously about the sexual abuse she xpwrienced at the hand sof her brother and how it impacted her relationship with her parents. Mo'Nique says Oprah contacted to notify her that her family would appear on the show and invited her to join. She declined the invitation and felt betrayed. 
Mo'Nique and Oprah have not been in contact since. She's also blasted Perry for the Madea mogul vowing to make things right by her and not keeping his word.
Mo'Nique made history with a comedy residency in Las Vegas
In 2019, Mo'Nique made history as the first Black comedian to have a residency in Las Vegas. The show has continued since then and she's recently put out for a call for an extension.
"It doesn't feel like revenge because I'm not out to get anyone," she explained, per Atlanta Blackstar. "This is a part of what I do. I never stopped. Because people didn't see me, they thought I had stopped, but I've never stopped being a stand-up comedian. Through all of this, I was still traveling the country, going to this city, this city, this city, this city because that's my passion. That's my baby. That's my love."
Source: Read Full Article