Watch the First Trailer for Disney's Live Action Remake of 'Aladdin'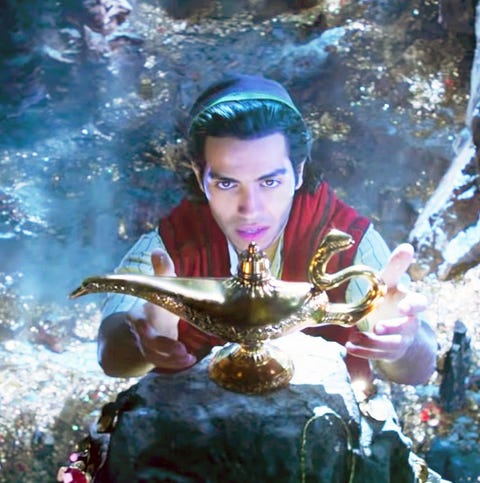 Welcome back to Agrabah, friends! Disney just dropped the very first trailer for their live action remake of their classic movie Aladdin, and it looks nothing short of magical.
The Sultan's kingdom looks like an absolutely beautiful, golden oasis in the middle of all that sprawling dessert sand.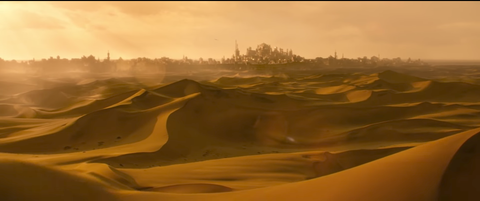 And if you're wondering if any of our fave animal companions are going to be in the movie, the answer is yes. In the trailer, Iago flies over the city to the tune of "Arabian Nights," only to arrive at the Cave of Wonders—aka the lion head with the extremely creepy voice.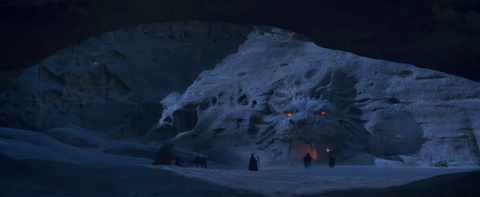 We also get a sneak peek of Egyptian-born Canadian actor Mena Massoud as everyone's favorite riff-raff, rags-to-riches prince Aladdin. And he looks spot-on! He should probably lose the shirt, though.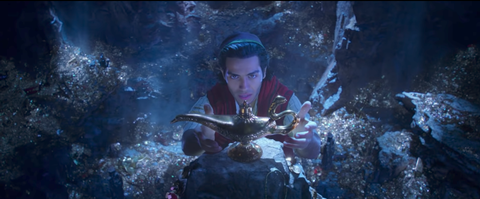 Aside from the not-shirtless Aladdin, the live action movie's rendition of Princess Jasmine will also be updated. British-Indian actress Naomi Scott, who is set to play the fierce, tiger-taming princess, told The Hollywood Reporter, "She's a multidimensional woman, and she doesn't have to just be one thing. So in this movie, you see her go on such a roller coaster, as opposed to her one goal being to fall in love or get married."
The remake, directed by Guy Ritchie, also stars Will Smith as Genie and Marwan Kenzari as Jafar. It will also be featuring controversial new characters, with Billy Magnussen playing Prince Anders and Nasim Pedrad as Dalia.
Aladdin is set to open on Nov. 24, 2019.
Follow Jasmine on Instagram.
Source: Read Full Article