The Tragic Death Of Robert Downey Sr.
Robert Downey Sr., father of actor Robert Downey Jr., has died. He was 85 years old at the time of his death, according to the New York Post. He reportedly "died in his sleep" after dealing with Parkinson's disease for five years.
His son, Robert Jr., penned a heartfelt tribute on Instagram: "RIP Bob D. Sr. 1936-2021…Last night, dad passed peacefully in his sleep after years of enduring the ravages of Parkinson's ..he was a true maverick filmmaker, and remained remarkably optimistic throughout..According to my stepmoms calculations, they were happily married for just over 2000 years. Rosemary Rogers-Downey, you are a saint, and our thoughts and prayers are with you."
Robert Downey Sr. was quite accomplished — he served in the army, played minor league baseball, was a Golden Gloves champion, and an off-off Broadway playwright before he even turned 22, according to his IMDb. It's clear Robert Sr. had a drive to succeed, so keep reading for more details on his accomplished career.
Robert Downey Sr. left an impact on the entertainment industry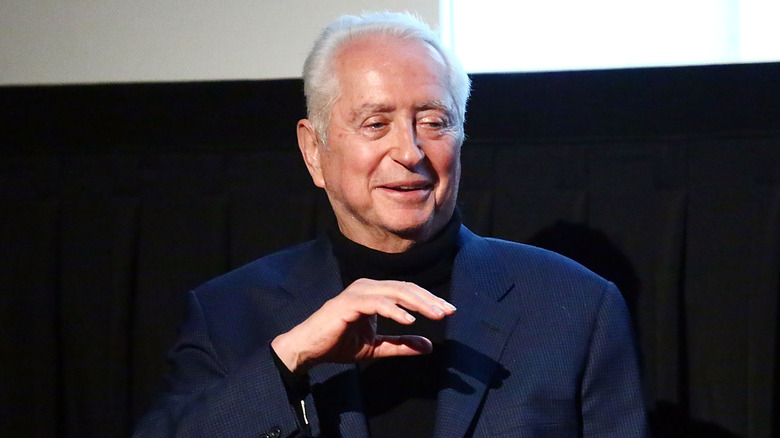 Robert Downey Sr. hit his stride in the 60s when he wrote and directed low-budget, "absurdist" films like "Balls Bluff," "Babo 73," "Chafed Elbows," and "No More Excuses," according to his IMDb. His 1969 film "Putney Swope" was incredibly well-received and was considered one of New York Magazine's top 10 films of the year.
Despite his success, his career seemed to spiral in the 70s. He opened up to the New York Post in 2001 about his cocaine addiction, saying, "Ten years of cocaine around the clock. I didn't beat it until '81, until my late wife gave me an ultimatum. I officially quit in front of my son. He keeps reminding me about it. I tell him, 'If it made such an impression on you, then why can't you do the same thing?'" Robert Downey Jr. reportedly made headlines for prior stints in drug rehab due to a 1996 "drugs and weapons conviction."
Robert Sr. found success again with roles in 1997's "Boogie Nights," "Magnolia" in 1999, and "The Family Man" in 2000. In 2005, he directed "Rittenhouse Square." Robert Sr. is survived by his daughter, in addition to his wife and son. Our thoughts are with his family and loved ones during this time.
Source: Read Full Article