Stars Who Hate Comic Book Movies
Whether you are a fan of them or not, it's impossible to ignore the prevalence of comic book movies nowadays. The Disney-owned Marvel Studios has become the dominant force in Hollywood, and while closest competitor DC (partnered with Warner Bros.) hit some stumbling blocks when it tried to establish its own cinematic universe, its had success in recent years with films like "Aquaman," which made over a billion dollars at the worldwide box office. Add the so-called Sony Pictures Universe of Marvel Characters (the studio owns the rights to Spider-Man and has been cashing in on them big time) into the mix, and it's clear that comic book movies are not going away any time soon, a fact that not everyone in Tinseltown is thrilled about.
While the majority of actors who have worked on them only have good things to say about the experience, there's a growing number of stars who are getting sick of comic book movies, and they aren't afraid to talk about it. Here's what they've had to say.
Superhero movies make Emily Blunt feel 'cold'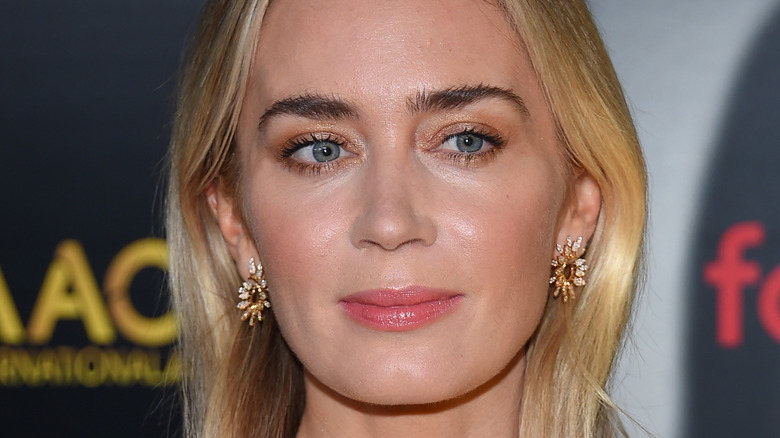 Emily Blunt is well known among fans of comic book movies, despite never having been in one. She famously turned down the role of Black Widow before it was offered to Scarlett Johansson, and people have been dreaming about her playing a member of Marvel's Fantastic Four ever since. Sadly, that isn't going to happen. Rumors that Blunt and her real-life husband John Krasinski were going to play married superhero couple Sue Storm and Reed Richards (a.k.a the Invisible Woman and Mister Fantastic) persisted for years, but the Brit rubbished them thoroughly during an interview with Howard Stern.
When Stern (who declared himself a fan of the Fantastic Four) broached the topic with Blunt, she dismissed the whole thing as "fan casting" and explained that, while she loved Robert Downey Jr. in "Iron Man," comic book films are simply not for her. "They're not up my alley," Blunt told the shock jock. "I don't like them. I really don't. It's been exhausted. We are inundated — it's not only all the movies, it's the endless TV shows as well." She didn't rule out ever suiting up if the right superhero role came along one day, but she feels no pull towards the genre. "In general, I don't race to see superhero movies," she said. "They leave me feeling a bit cold, I can't explain it."
Marvel makes 'garbage' according to Stephen Dorff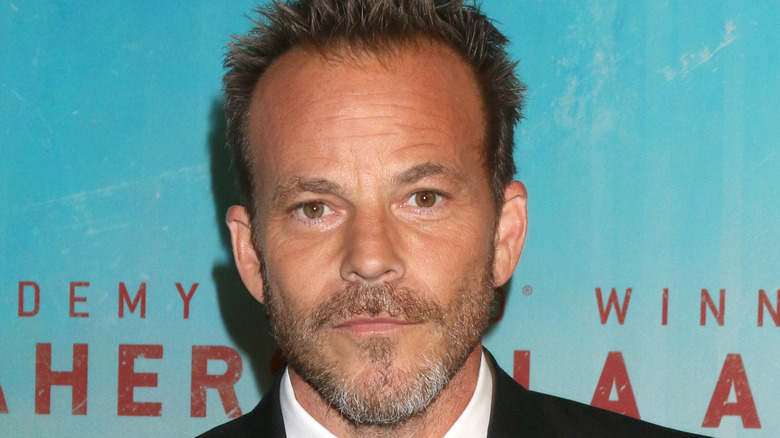 Comic book movie fans were left dumbfounded when Stephen Dorff, who is arguably best known for playing the villain Deacon Frost in 1998's "Blade," decided to trash Marvel movies days before the long-awaited release of 2021's "Black Widow." While it was released by New Line Cinema, cult hit "Blade" is based on the Marvel character of the same name. It was a big deal for Dorff, though he apparently has nothing but contempt for the current spate of Marvel movies. Speaking to The Independent, he scoffed at the idea of appearing in a modern comic book film.
"I still hunt out the good s*** because I don't want to be in 'Black Widow,'" he told the British newspaper, adding, "It looks like garbage to me. It looks like a bad video game. I'm embarrassed for those people. I'm embarrassed for Scarlett! I'm sure she got paid five, seven million bucks, but I'm embarrassed for her. I don't want to be in those movies. I really don't." Dorff went on to say that he's more interested in working with young, exciting directors, which led to superhero movie fans highlighting his thoroughly underwhelming track record. "This guy was in a movie that has a 0% on Rotten Tomatoes," one Reddit user said, while another noted that Dorff has "been in seven movies overall that fell under 10%. I'm actually amazed how bad at picking movies he must be."
Jodie Foster compared comic book movies to fracking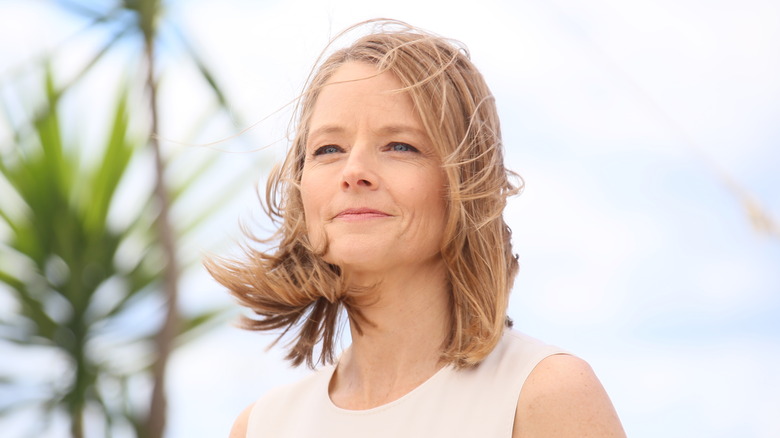 Actor and director Jodie Foster knows a thing or two about good films, being a double Oscar winner for her lead roles in "The Accused" and "The Silence of the Lambs." She spends just as much time behind the camera these days, but she's made it clear that the chances of her directing a "$200 million superhero movie" in the future are slim to none. Speaking to Radio Times magazine (via the Daily Mail), Foster accused the big studios of causing long-term damage to cinema just to make a quick buck.
"Going to the movies has become like a theme park," Foster, who starred alongside Marvel actor Benedict Cumberbatch in 2021's "The Mauritanian," told the mag. "Studios making bad content in order to appeal to the masses and shareholders is like fracking — you get the best return right now but you wreck the earth." The Hollywood star went on to suggest that the effects of this shift towards superheroes would be felt globally, too. She added, "It's ruining the viewing habits of the American population and then ultimately the rest of the world."
James Gunn, director of Marvel's "Guardians of the Galaxy" films and DC's "The Suicide Squad," took to Twitter when he saw what Foster had said, defending blockbuster comic book movies. "I think Foster looks at film in an old-fashioned way where spectacle film can't be thought-provoking," he wrote.
Cillian Murphy's Batman movies were 'different' from today's superhero films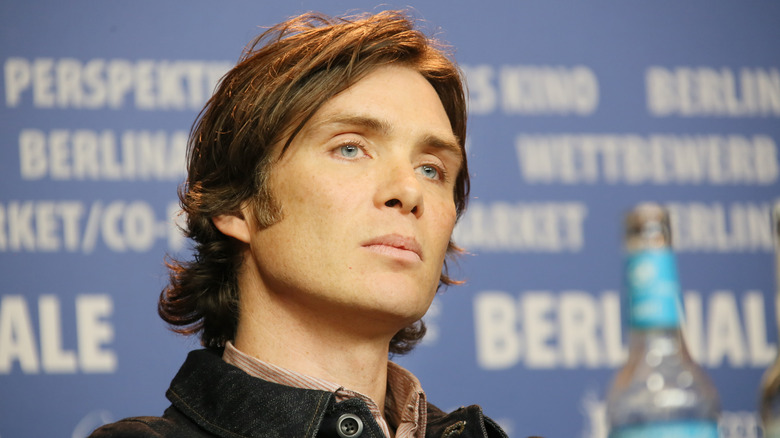 He was involved in three of the biggest comic book movies ever made, but Cillian Murphy believes the superhero genre has now run its course. The Irish actor is known to DC fans for playing Dr. Jonathan Crane (a.k.a Scarecrow) in Christopher Nolan's "Dark Knight" trilogy, which starred Christian Bale as Batman. By the time he made his final appearance as Crane in 2012's "The Dark Knight Rises," the Marvel Cinematic Universe was underway, and it would expand rapidly in the coming years. In Murphy's opinion, it's gotten way out of hand.
"Have they exhausted every single comic book ever?" Murphy said during an interview with Vulture. "I don't know where they're coming from anymore. It was a different time back when we made 'Batman Begins.' I think that Chris has to take credit for making that trilogy of films. I think they're so grounded in a relatable reality." He then heaped praise on Nolan for using "a slightly heightened level of storytelling" that shunned traditional superpowers and fantastical villains. "That's what I loved about them," Murphy said. "My kids love the Marvel movies, but I don't know. I don't watch them." Despite his apparent anti-MCU stance, fans are desperate for him to take on a Marvel role in the future.
Rose McGowan quit acting because of 'boring' comic book movies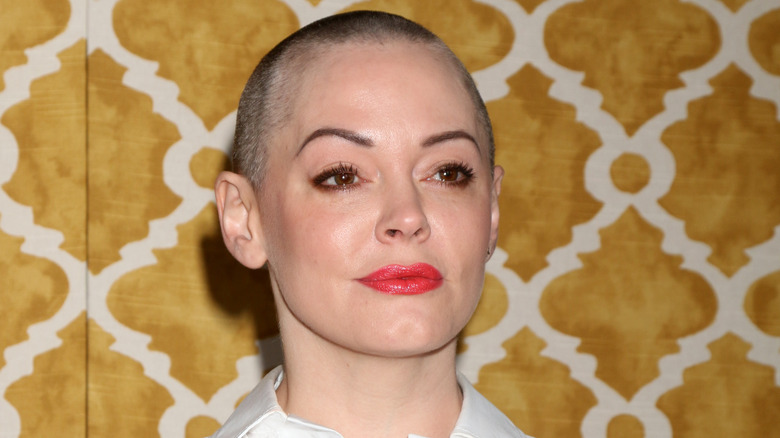 Her habit of speaking her mind has rubbed a lot of people the wrong way over the years, and Rose McGowan didn't hold back when she added her two cents on "the current state of tent pole films, a.k.a superheroes." In a lengthy Instagram post, McGowan (best known for playing powerful witch Paige Matthews in the supernatural drama "Charmed") made it clear that she had no interest in "green goblins and tight outfits." She said, "I want intelligence, daring, work that drives society forward. I want a mirror, not every cliché regurgitated ad nauseam."
McGowan went on to reveal that the lack of interesting, non-superhero roles soured her on acting. "Honestly, it got so boring in front of the camera I had to quit," she wrote, adding that the only way to fix things was to encourage more women to tell their stories. This would "change the conversation" and "promote depth," she said. Since McGowan's post, several female directors have helmed big superhero movies, and very successfully, too. Patty Jenkins earned plaudits for her DC hit "Wonder Woman," while Anna Boden's "Captain Marvel" made over a billion dollars at the worldwide box office.
Mel Gibson attacked DC and Marvel movies while promoting Hacksaw Ridge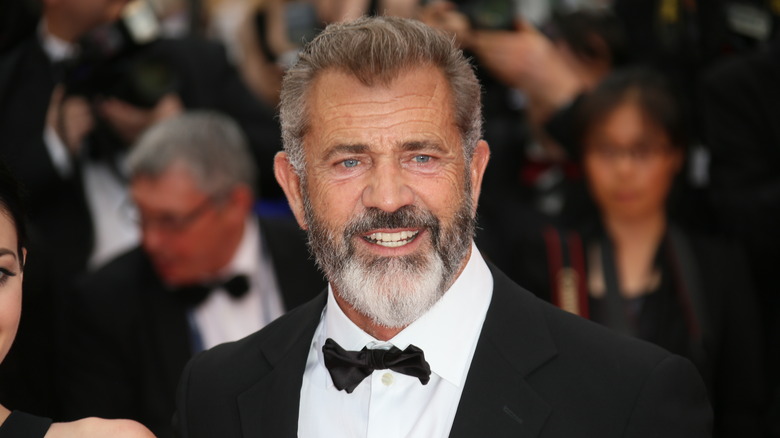 A string of scandals made Mel Gibson a pariah in Hollywood for years, but the double Oscar winner was seemingly welcomed back into the Tinseltown fold after "Hacksaw Ridge" became a big hit in 2016, two decades after he scooped Best Director and Best Picture for "Braveheart." Gibson's gripping war film earned him a second Best Director nomination and he was everywhere for a spell, appearing on talk shows and giving interviews to the Hollywood trades. During one such chat with Deadline, the actor took a major swipe at DC movie "Batman v Superman: Dawn of Justice," calling it "a piece of s***."
"I'm not interested in the stuff," Gibson said of comic book movies. "Do you know what the difference between real superheroes and comic book superheroes is? Real superheroes didn't wear spandex." Interestingly, when Gibson was pulled up on the amount of graphic violence in "Hacksaw Ridge" in a separate interview with The Washington Post, his answer was to criticize Marvel for what he called "violence without conscience." 
"Look at any Marvel movie," he said. "They're more violent than anything that I've done, but [in my movies,] you give a s*** about the characters, which makes it matter more. That's all I'll say."
Simon Pegg thinks comic book movies distract from 'real-world issues'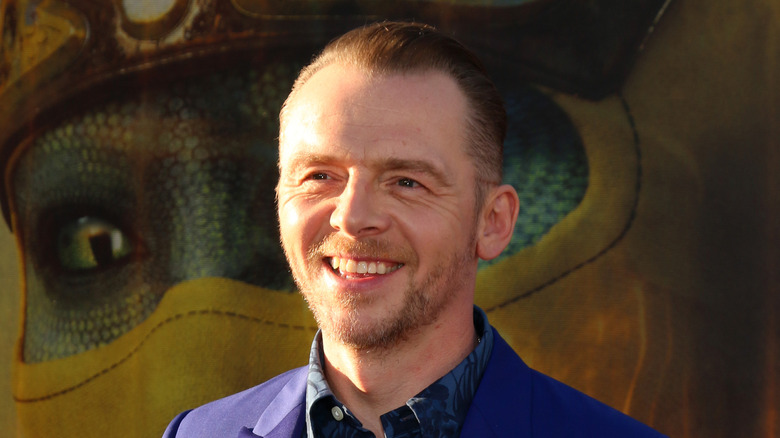 Simon Pegg shocked comic book movie fans everywhere when he spoke out against their Hollywood dominance, mainly because he is (or was, at least) a popular figure in geek culture. Speaking to the Radio Times (via The Telegraph), the Brit announced that he was "retiring from geekdom" in protest. "Obviously I'm very much a self-confessed fan of science fiction and genre cinema," he acknowledged. "But part of me looks at society as it is now and just thinks we've been infantilized by our own taste. Now we're essentially all consuming very childish things – comic books, superheroes… It is a kind of dumbing down in a way, because it's taking our focus away from real-world issues."
He didn't mention Marvel by name, though Pegg referenced the studio's team-up spectacle "Avengers: Age of Ultron" as he discussed the supposed decline of cinema. "Films used to be about challenging, emotional journeys or moral questions that might make you walk away and re-evaluate how you felt about… whatever," he said to the Radio Times. "Now we're walking out of the cinema really not thinking about anything, other than the fact that the Hulk had a fight with a robot." His comments were quickly picked up by the American media and the backlash against them was swift. The under-fire actor addressed the controversy in a follow-up blog post. "I can be a bit of a Contrary Mary in interviews sometimes," he wrote. "I am still a nerd and proud."
Martin Scorsese says Marvel movies are 'not cinema'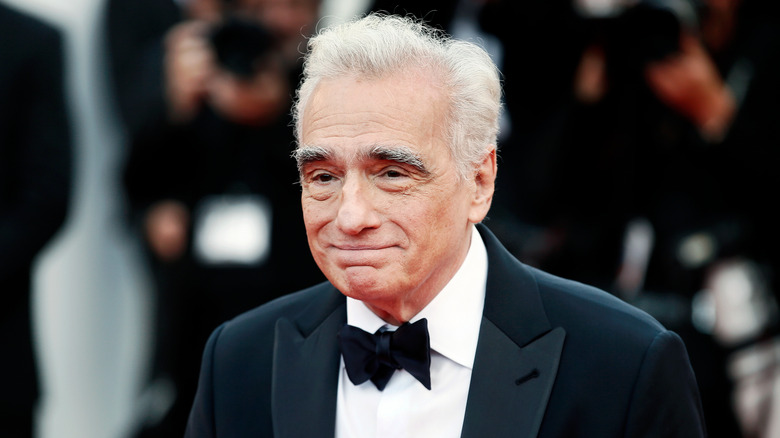 Martin Scorsese kickstarted a Hollywood-wide debate over the value of comic book movies when he made some disparaging remarks about Marvel during an interview with Empire. When the British movie mag asked the ten-time Oscar nominee about the Marvel Cinematic Universe during a promotional interview for his film "The Irishman," Scorsese responded, "I don't see them. I tried, you know? But that's not cinema. Honestly, the closest I can think of them, as well made as they are, with actors doing the best they can under the circumstances, is theme parks. It isn't the cinema of human beings trying to convey emotional, psychological experiences to another human being."
Scorsese's brutal takedown would make instant headlines back home in the States and around the world, with Marvel fans everywhere rushing to the studio's defense. Even Kevin Fiege, president of Marvel Studios and the mastermind of the MCU, felt the need to speak out. "I think it's unfortunate," the super-producer told The Hollywood Reporter's "Awards Chatter" podcast. "I think myself and everyone who works on these movies loves cinema, loves movies, loves going to the movies, loves to watch a communal experience in a movie theater full of people." Scorsese later stood by his comments in a New York Times op-ed, writing that big franchises "lack something essential to cinema: the unifying vision of an individual artist."
Marvel fans came after Jennifer Aniston on Twitter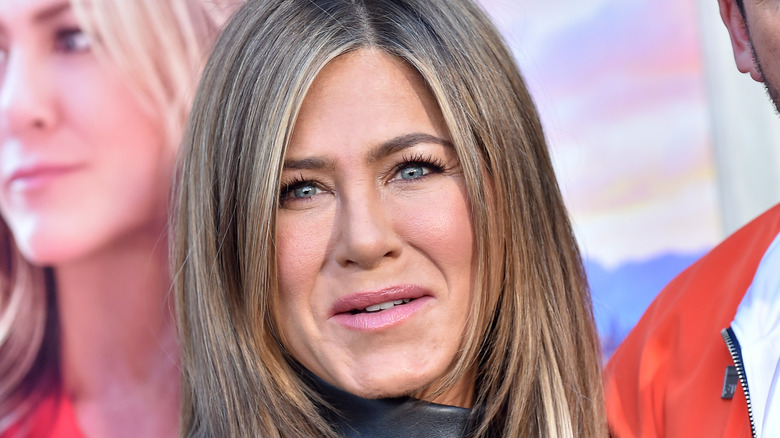 Hollywood star Jennifer Aniston carved out a place in pop culture history with her decade-long stint as Rachel Green on the beloved sitcom "Friends," but she's made an enemy of comic book movie fans with her inflammatory comments about the Marvel Cinematic Universe. When the actor sat down with Variety to promote her drama series "The Morning Show," she told the outlet that she returned to television because non-superhero movie roles were becoming something of a rarity. "You're seeing what's available out there and it's just diminishing and diminishing in terms of, it's big Marvel movies, or things that I'm not just asked to do," she explained.
She went on to say that she isn't "really that interested in living in a green screen" and that she "would so love to have the era of Meg Ryan" return to Hollywood. "I just think it would be nice to go into a movie theater, sit cozy. I think we should have a resurgence." Unsurprisingly, the idea of dumping Marvel for Meg Ryan didn't go down very well on Twitter. Aniston's comments led to her being dragged in a major way. "I want more Marvel, less Jennifer Aniston movies," one disgruntled fan said, while another shared a screencap of the actor's Rotten Tomatoes page and wrote, "I can accept Martin Scorsese criticizing Marvel movies, but Jennifer Aniston saying they are 'diminishing' cinema… Really, sis? With your movie record. Lol."
Bill Maher thinks Hollywood 'ruined America' with superhero movies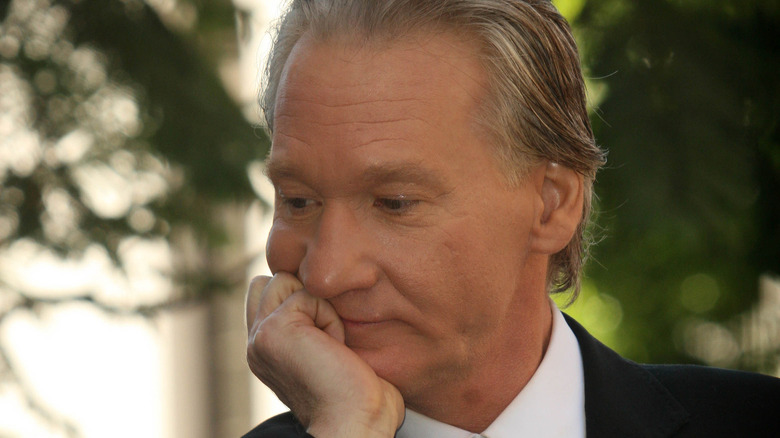 Comic book movies aren't a regular topic of conversation of Bill Maher's political talk show "Real Time," but the host launched a scathing attack on them during one 2017 segment. According to Maher, Hollywood has "ruined America" with its superhero obsession. After listing off a bunch of releases from both Marvel and DC, Maher said, "You can go ahead and make every TV show and movie about the exact same thing, but if you do, you can't call the newspaper that covers that industry Variety." The bit got a lot of laughs, but Maher made it clear that he was super serious. "The problem is that superhero movies imprint this mindset that we are not masters of our own destiny, and the best we can do is sit back and wait for Star-Lord and a f****** raccoon to sweep in and save our sorry a***s," he continued.
Maher stirred more controversy when he chose to trash comic book movie fans in a blog post following the death of Marvel icon Stan Lee, co-creator of Spider-Man and numerous other beloved characters. When Larry King asked him about it, he stood his ground. "A culture that thinks that comic books and comic book movies are profound meditations on the human condition is a dumb f****** culture," Maher said. "And for people to get mad at that just proves my point."
Ethan Hawke walked back his criticism of comic book movies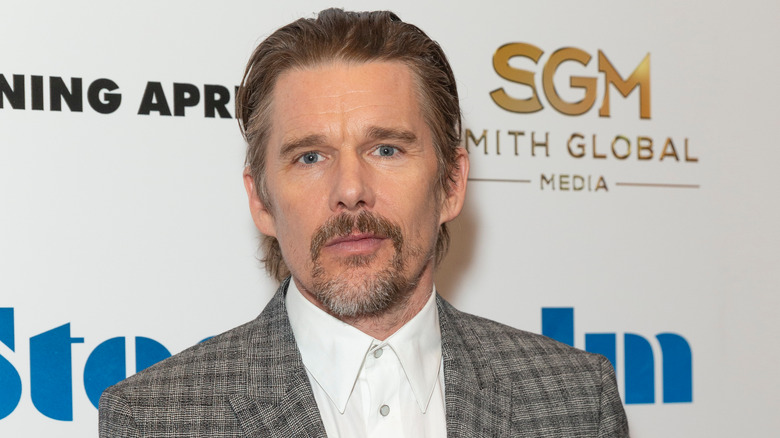 Four-time Oscar nominee Ethan Hawke has been openly critical of comic book movies on multiple occasions. The actor took issue with the overwhelmingly positive response to "Logan," Hugh Jackson's last appearance as Marvel's Wolverine. "Now we have the problem that they tell us 'Logan' is a great movie," Hawke told The Film Stage. "Well, it's a great superhero movie. It still involves people in tights with metal coming out of their hands… Big business wants you to think that this is a great film because they wanna make money off of it."
Hawke later attempted to clarify his comments during an interview with Collider, explaining how he was "talking about a much more nuanced point about money in America and what our obsession with the accumulation of wealth is." The actor went on to say that he enjoyed "Logan" and cited Scott Derrickson's "Doctor Strange" as another favorite superhero movie of his. "What I was trying to say [is] we need a community that's making all kinds of movies."
The actor still has plenty of issues with Hollywood's superhero obsession, but if you can't beat 'em, join 'em: Hawke boarded the Marvel TV series "Moon Knight" as a villain in 2021, with an eye on improving the superhero genre. "You can't pretend you don't live in the time period that you live in," he told The Ringer. "You have to try to make your time period better."
Jason Statham said Marvel movies aren't 'authentic'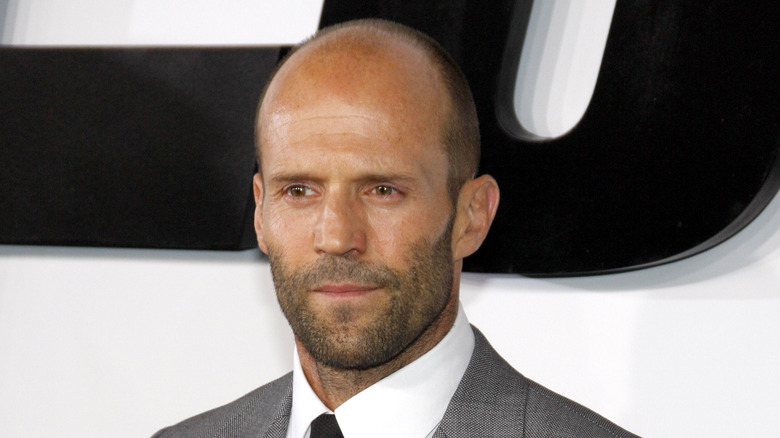 Jason Statham and comic book movies might sound like a dream match, but the British action star doesn't agree. He was asked about doing a Marvel movie when he sat down for an interview with I 400 Calci, and he told the Italian website that those films just aren't "authentic" enough for his liking. "I could take my grandma and put her in a cape, and they'll put her on a green screen, and they'll have stunt doubles come in and do all the action," he said. "Anybody can do it."
That may be so, but, according to reports, Marvel wanted him to do it. A few years after he called the studio's movies unauthentic, Statham got a call from Marvel Studios president Kevin Feige about a potential role, according to Den of Geek (via Geek Tyrant). "It didn't end up working out, his schedule didn't work out," Feige revealed. "I was in another meeting a few days later, and my cellphone rang. I didn't recognize the number, but I answered it, and it was Jason Statham. He was saying 'Sorry it didn't work out, maybe next time.' He couldn't have been nicer."
Statham doesn't appear to have changed his stance on comic book movies, because that "next time" hasn't materialized. As We Got This Covered reported, recent rumors suggest that his friend Dwayne Johnson wants him to join the ranks of DC Extended Universe, but we've yet to see the Brit suit up as a superhero.
Source: Read Full Article