'Scoob!' Star Will Forte Admits Finding Shaggy's Voice was 'Nerve-Wracking'
Scooby-Doo has seen a number of reboots in the last 50 years. But there have only been a handful of actors who voiced the franchise's most beloved character, Shaggy Rogers. In the new animated movie, Scoob!, Will Forte takes on the iconic role, and he recently admitted that finding Shaggy's distinct voice was a "nerve-wracking" process.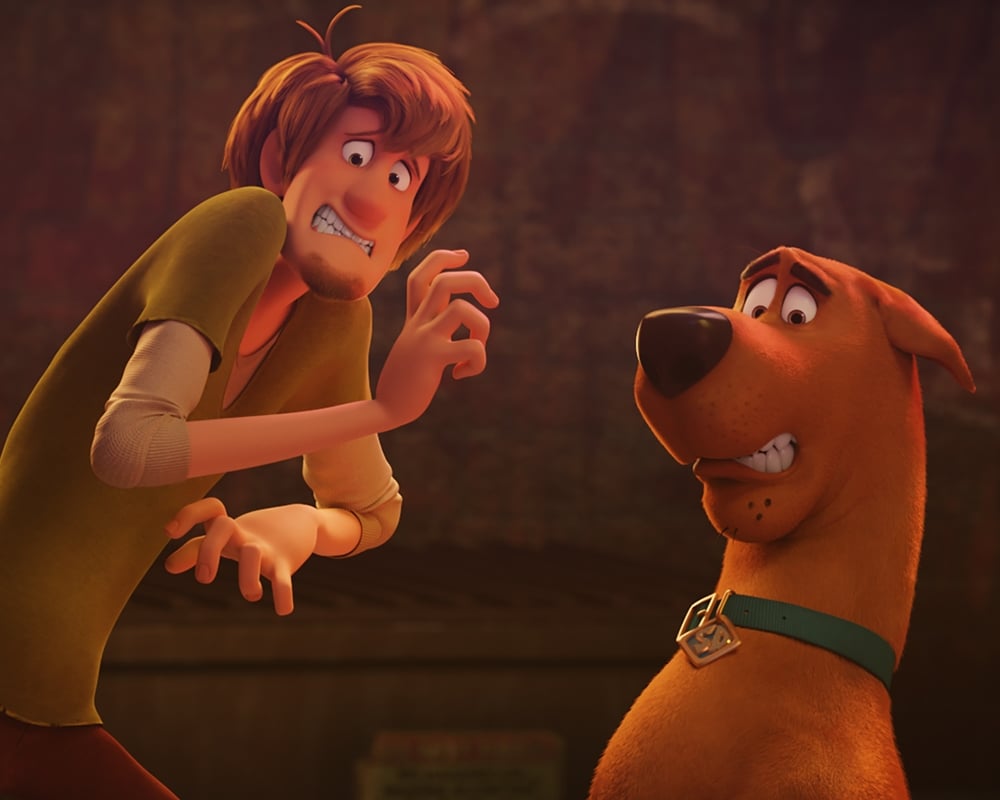 Before Will Forte, who played Shaggy?  
When Scooby-Doo, Where Are You! premiered in 1969, actor, radio host, and DJ, Casey Kasem took on the role of Shaggy. For the next 40 years, Kasem voiced the lovable character in a variety of different projects, including TV series, specials, films, and video games. 
The next notable star to take over for Shaggy was Matthew Lillard. The actor played Shaggy in the 2002 live-action film, Scooby-Doo, and its sequel, Monsters Unleashed. And in 2009, when Kasem retired, Lillard was chosen as his replacement.
Lillard has been voicing the character in animated films and TV specials ever since. He currently plays Shaggy in the Cartoon Network series, Scooby-Doo and Guess Who?.
Voice actors Billy West, Scott Innes, and Scott Menville have also voiced Shaggy in various Scooby-Doo projects.  With Scoob!, Forte is only the fifth actor to play Shaggy in 50 years.
Will Forte voices Shaggy in 'Scoob!'
The new animated feature, Scoob!, features an all-star voice cast including Zac Efron as Fred, Gina Rodriguez as Velma, and Amanda Seyfried as Daphne. Forte was cast in the role of Shaggy, and in an interview with The Wrap, he admitted the process was "daunting."  
"Shaggy is very beloved, and it has everything to do with Casey Kasem and that amazing voice of his, and it just is an iconic voice like no other," said Forte. "That is what I think really made people fall in love with Shaggy in the first place. I thought Matthew Lillard did an amazing job, and as much of an honor as this is, it was an incredibly daunting thing. — So I had to come in figure out a way to do my own version when these two people have done such an amazing job. It was nerve-wracking and it took patience from the director." 
Forte revealed that he studied Kasem and Lillard's style for the part, but still tried to put his own spin on it. "I certainly studied a lot of the Casey version of the character and the Matthew version of the character," he said. 
"It's really interesting because Matthew doesn't sound exactly like Casey. — So I'm hoping that it's kind of the same with me cause I do not sound like Casey or Matthew, but hopefully, it's not so far off with what I did that you don't go, 'OK, that's in the ballpark, I guess?'"
What is 'Scoob!' about and where can you watch it?
In Scoob!, when Shaggy and Scooby-Doo go missing, their best friends Fred, Velma, and Daphne are faced with solving one of their most challenging mysteries. The film also explores how the gang first met, and follows Shaggy and Scooby's friendship from the very beginning.
Scoob! was meant to be released on the big screen, but with theaters closed due to COVID-19 safety precautions, Warner Bros released the film digitally on May 15. Scoob! is currently streaming via rental or purchase on Amazon Prime Video, Google Play, Apple TV/iTunes, Fandango Now, Vudu, and Youtube Movies. 
Source: Read Full Article