'No Time to Die': Will Billie Eilish Win an Oscar for James Bond?
With No Time to Die, star Daniel Craig said goodbye to the James Bond franchise. The actor played the role five time since debuting as the super-spy in 2006's Casino Royale. Now the Bond movies are left with the unenviable task of deciding where to take the franchise next. But before that happens, there's the question of whether No Time to Die can scoop up any accolades during awards season. Its best chance? Billie Eilish for Best Original Song.
Adele and Sam Smith won Academy Awards for their James Bond themes
Novelist Ian Fleming's James Bond first made the leap to the big screen in 1962. In Dr. No, Sean Connery played Bond with a wink and a nod, playing it cool but not devolving into self-parody. His performance set the tone for the whole franchise to follow. But even after more than 20 James Bond movies, the series — famously known for its epic theme songs — had never won an Academy Award for any of its famous songs.
That all changed in 2013 when Adele scooped up Best Original Song for the title track to Skyfall. Perhaps that win can be chalked up to Adele's widespread fame and acclaim for her best-selling album 21 and its singles. Yet, just a few years later, Sam Smith repeated that Oscar win in the same category. In that case, the singer was awarded for their track "The Writing's on the Wall" from the 2015 James Bond film Spectre.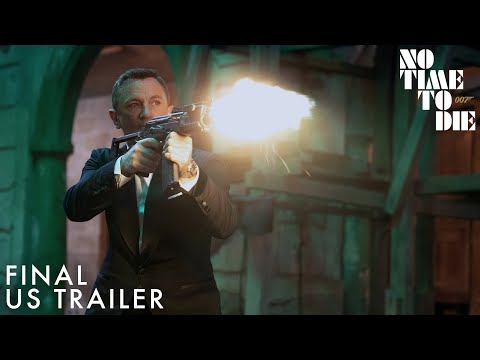 'No Time to Die' could do the same for popular singer Billie Eilish in 2022
Now the next James Bond film No Time to Die could become the third consecutive movie in the series to win the Best Original Song category. Eilish and her brother, Finneas O'Connell, share co-writing credit on "No Time to Die." And the song is one of 15 candidates to be on the Best Original Song shortlist, the academy announced. Here's the full rundown of which songs are up for the award:
"So May We Start?" from "Annette"
"Down To Joy" from "Belfast"
"Right Where I Belong" from "Brian Wilson: Long Promised Road"
"Automatic Woman" from "Bruised"
"Dream Girl" from "Cinderella"
"Beyond The Shore" from "CODA"
"The Anonymous Ones" from "Dear Evan Hansen"
"Just Look Up" from "Don't Look Up"
"Dos Oruguitas" from "Encanto"
"Somehow You Do" from "Four Good Days"
"Guns Go Bang" from "The Harder They Fall"
"Be Alive" from "King Richard"
"No Time To Die" from "No Time to Die"
"Here I Am (Singing My Way Home)" from "Respect"
"Your Song Saved My Life" from "Sing 2"
Eighty-four songs were eligible for consideration. Many Oscar-winning songs are either anthems representing the movie itself or are performed within the movie's story. In the case of "No Time to Die" then, Eilish has a solid chance to squeaking out a win. Fellow singers such as Beyoncé and Ariana Grande could wind up with nominations. Most fans tend to enjoy Eilish's Bond tune. So it's a safe bet it will at least secure a nod.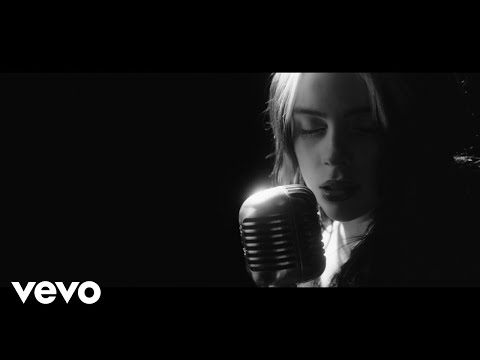 What is Billie Eilish up to next?
Whether or not she becomes an Academy Award winner in 2022, Eilish is keeping herself busy. In December 2021, she hosted Saturday Night Live and performed as the evening's musical guest. And her Happier Than Ever album continues to spawn hit singles such as "Therefore I Am," "My Future," and the title track.
No Time to Die, meanwhile, is now available to purchase on Blu-ray and digital video. The film proved to be one of the most significant big-screen releases during the coronavirus (COVID-19) pandemic. At the worldwide box office, the film earned $774 million, according to Box Office Mojo.
Source: Read Full Article