Joel Schumacher's Best and Most Infamous Movies: From 'St. Elmo's Fire' and 'Falling Down' to 'Batman & Robin'
Joel Schumacher died June 22 at the age of 80. He leaves behind a filmography of movies spanning decades from the '70s to the new millennium. Those films include originals and adaptations of novels or comic books like Batman Forever and Batman & Robin.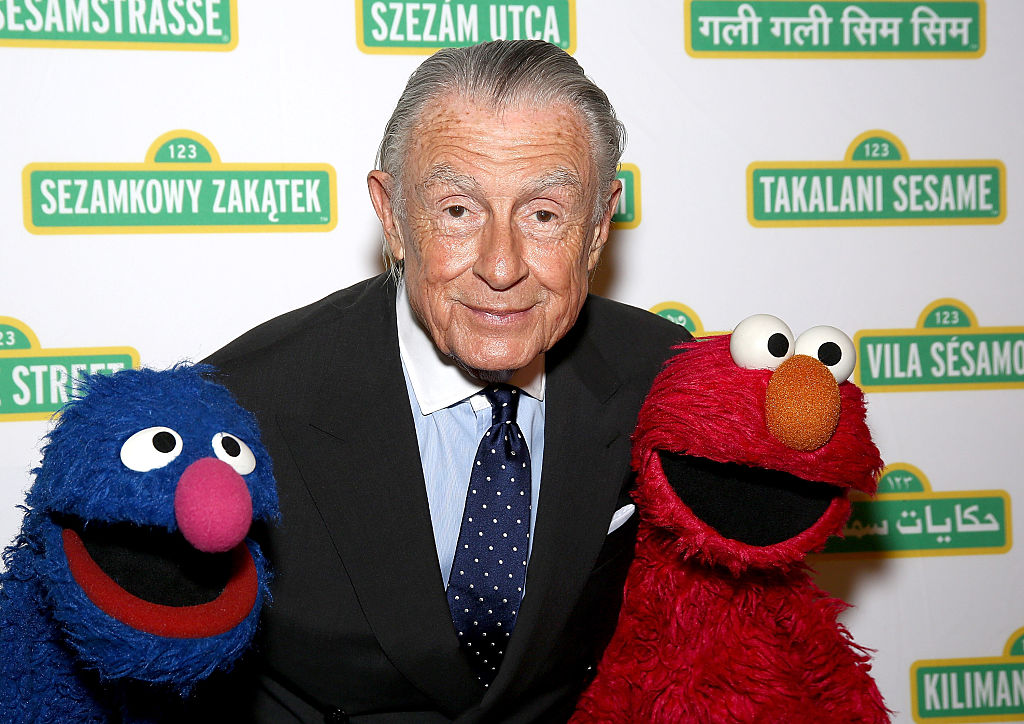 Schumacher's eclectic career has put him in the crosshairs of controversy more than once, sometimes for the content of his films and other times for their perceived quality. Celebrate the life and career of Joel Schumacher with this look at some of his movie highlights. Of course, we  can't mention all of them so be sure to explore the other Schumacher films too.
Before 'Batman,' 'The Incredible Shrinking Woman' was Joel Schumacher's first superhero
The Incredible Shrinking Man was a 1957 black and white sci-fi movie about a man who shrinks until housepets and insect become life threatening enemies. The remake cast Lily Tomlin as a housewife shrinking due to a combination of household chemicals, and emphasized the comedy of trying to be a wife and mother when you become smaller than your children.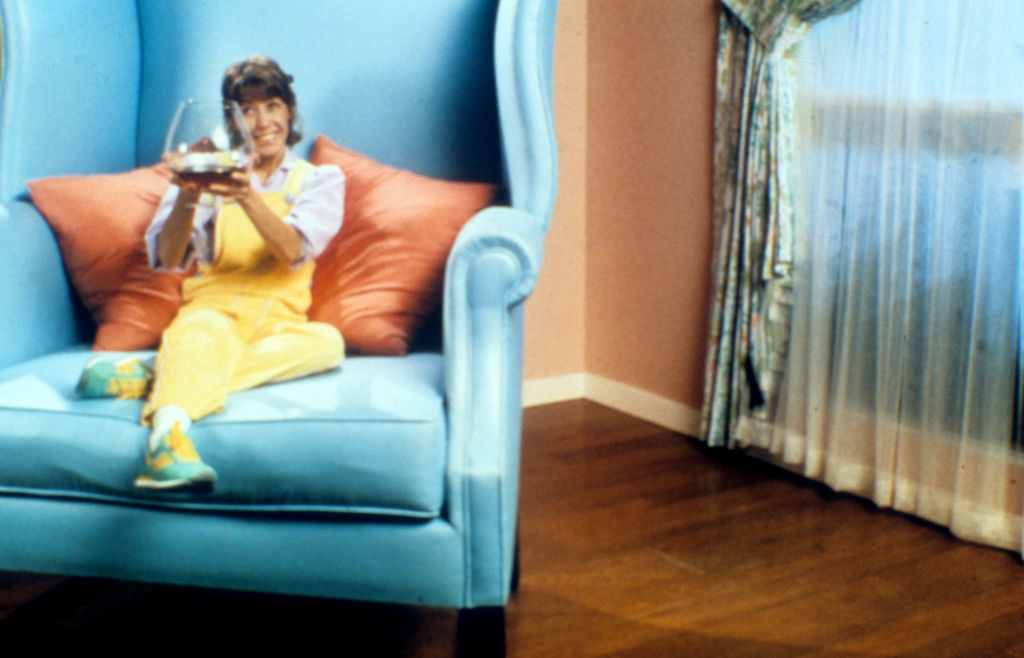 RELATED: Lily Tomlin Hated Filming One Particular Scene in Netflix Series 'Grace and Frankie'
Joel Schumacher helped make Black Cinema 
As a screenwriter, Schumacher wrote Car Wash, Sparkle and The Wiz which were all significant to Black Cinema in the 1970s. When he wrote D.C. Cab for Mr. T, he also directed it. 
The Brat Pack returns in 'St. Elmo's Fire'
Before he took over the Batman films, Schumacher landed The Brat Pack's follow-up to The Breakfast Club. Instead of high school,, St. Elmo's Fire followed the ensemble (Emilio Estevez, Ally Sheedy, Judd Nelson, Demi Moore, Rob Lowe, Andrew McCarthy and Mare Winningham) after college. It's sort of a time capsule portrait of '80s privilege.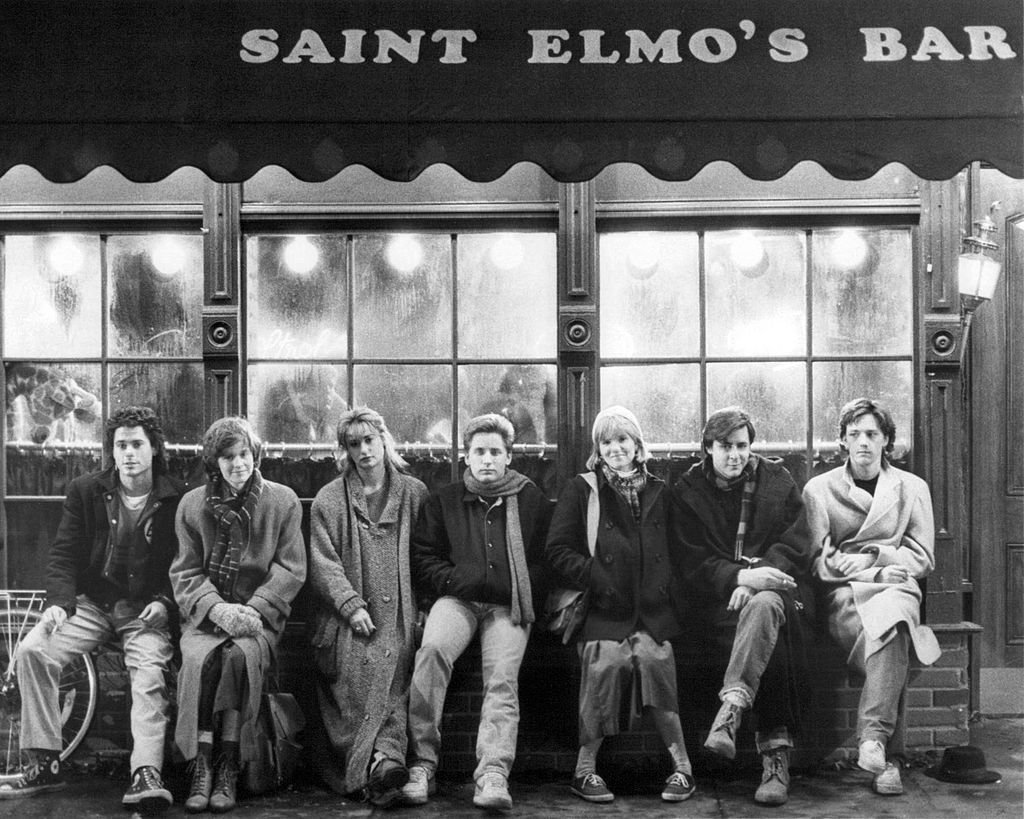 RELATED: Whatever Happened to Brat Pack Member Ally Sheedy?
Joel Schumacher invented The Coreys
The Lost Boys was the first pairing of Corey Haim and Corey Feldman. The Two Coreys is the film's real legacy, but kids loved watching other kids fight vampires, even if they were too young to see the R-rated movie.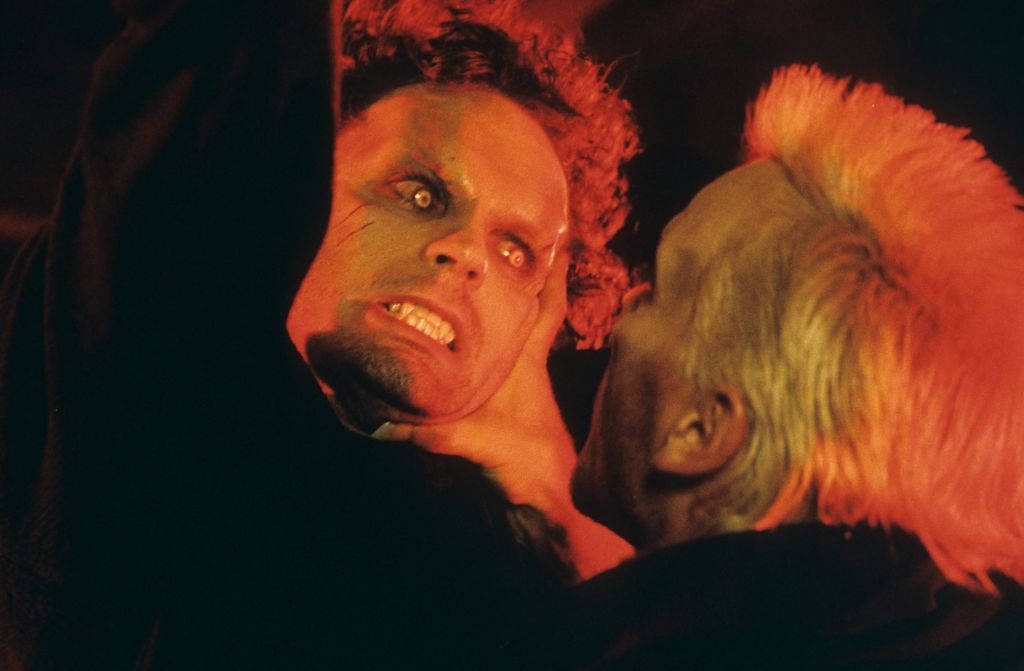 RELATED: Charlie Sheen Responds to Corey Feldman's Claims That He Raped Corey Haim
Joel Schumacher punished the 'Flatliners' for playing God
Schumacher assembled another impressive ensemble. Julia Roberts, Kiefer Sutherland, Kevin Bacon, William Baldwin and Oliver Platt play medical students who experience the afterlife by medically stopping their hearts. What they find on the other side punishes them for all their sins.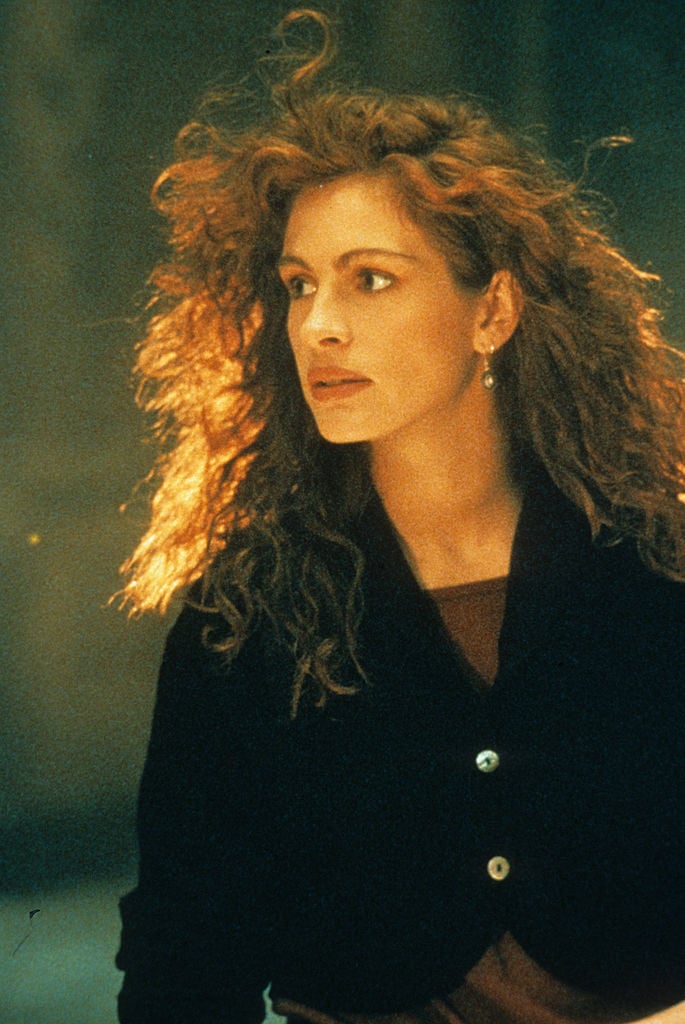 Joel Schumacher was on the edge with 'Falling Down'
In 1993, Falling Down was incendiary. D-Fens (Michael Douglas) gets out of his car in traffic and goes on a violent rampage. At the time, there had been some post office and fast food shootings, and there was debate over whether the film glorified D-Fens or not. Perhaps it's worth revisiting after decades of increased violence.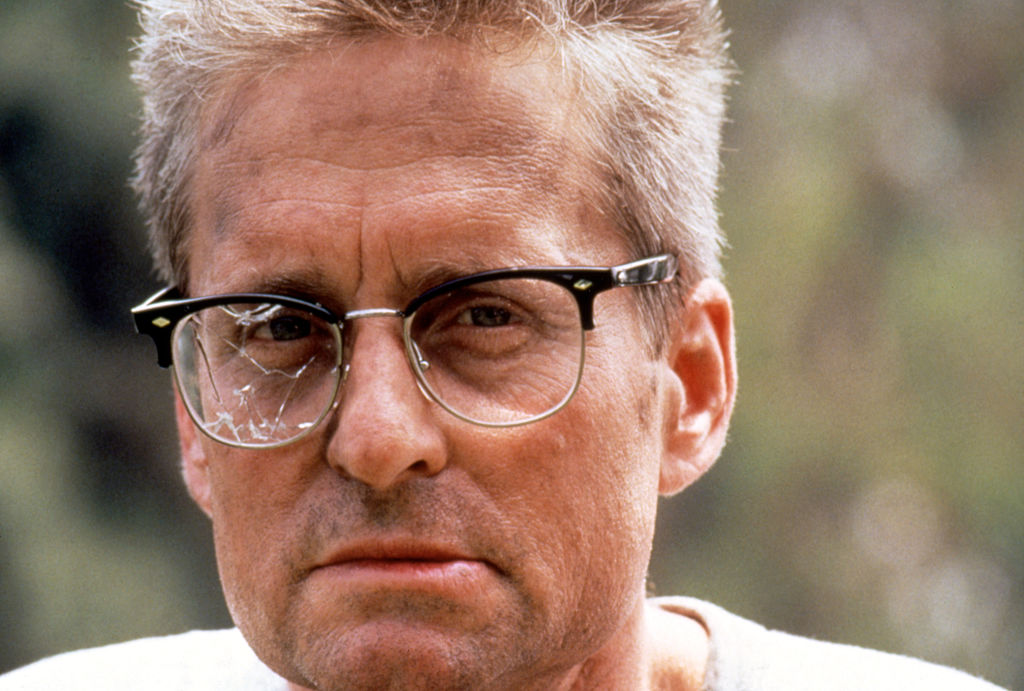 RELATED: Michael Douglas's Tips For Aging Gracefully in Hollywood
The John Grisham duology
Once John Grisham became a best seller, Hollywood came calling. The Firm and The Pelican Brief were hits, so Warner Bros. hired Schumacher to make The Client. A kid (Brad Renfro) witnesses a suicide and hires a lawyer (Susan Sarandon) to defend him against prosecution (Tommy Lee Jones).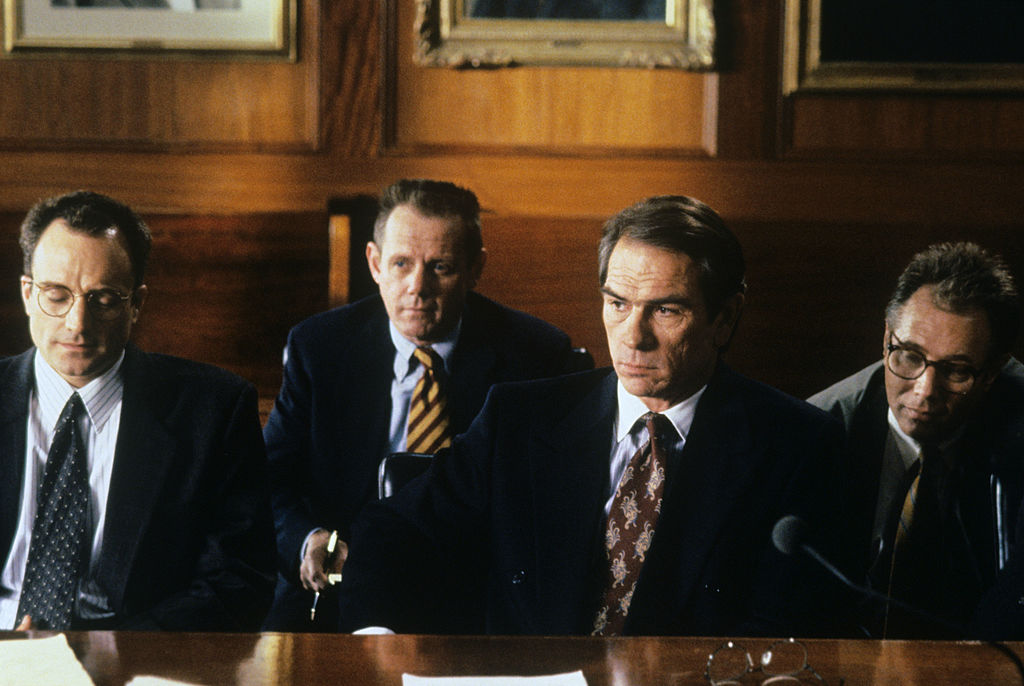 RELATED: Stephen King and John Grisham Disagree On How to Write Books
It was a summer blockbuster, so Schumacher made A Time to Kill two years later. That was Grisham's tale of a father (Samuel L. Jackson) committing vigilante justice against the men who raped his daughter. Matthew McConaughey plays the lawyer trying to defend him and Sandra Bullock played an anti-death penalty advocate.
Understanding 'Batman Forever' and 'Batman & Robin'
People like to hate on Batman & Robin but they conveniently forget how much everyone loved Batman Forever. Batman Returns was considered too dark, with The Penguin (Danny DeVito) eating raw fish too gross for McDonald's Happy Meal toys. So when Schumacher came out with the pastel Batman Forever with flamboyant Riddler (Jim Carrey) and Two-Face (Tommy Lee Jones), audiences LOVED it and they got their Happy Meals back.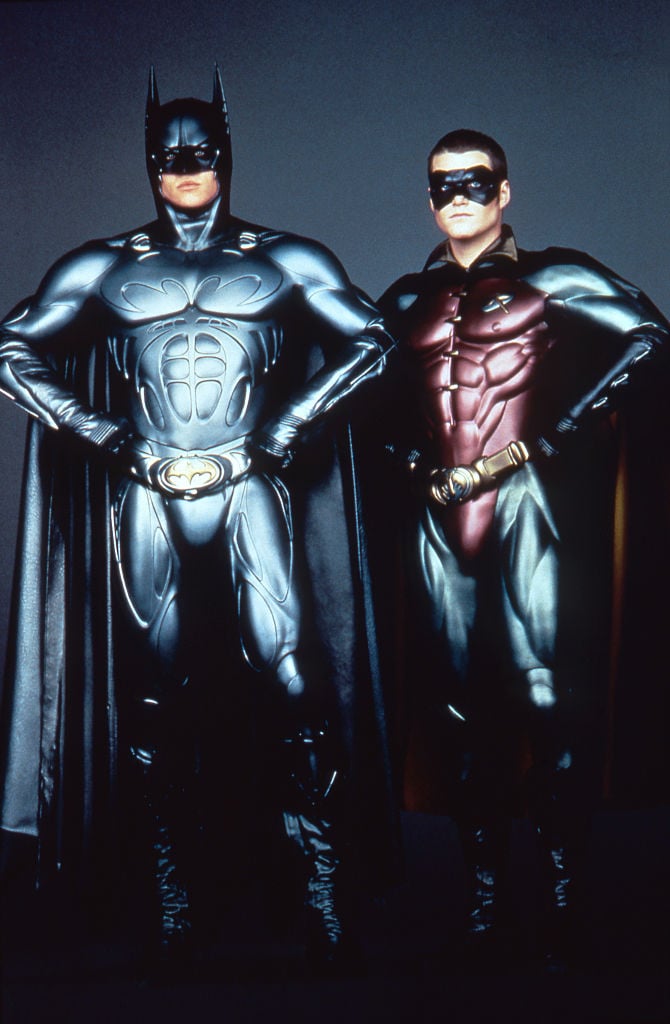 RELATED: Val Kilmer Admits He 'Alienated the Head of Every Major Studio' After Being Labeled Difficult
Batman & Robin was just more of the same. You asked for it. Don't pretend two years later that you suddenly prefer Tim Burton's version. Schumacher was just giving people what they said they wanted in 1995. 
'8mm' meant well
Schumacher takes a hard hitting look at the legends of snuff films, pornography where the perpetrators really murder a victim on film. The film seems to really believe there is a danger of snuff films in real life, though most alleged snuff films have been disproven.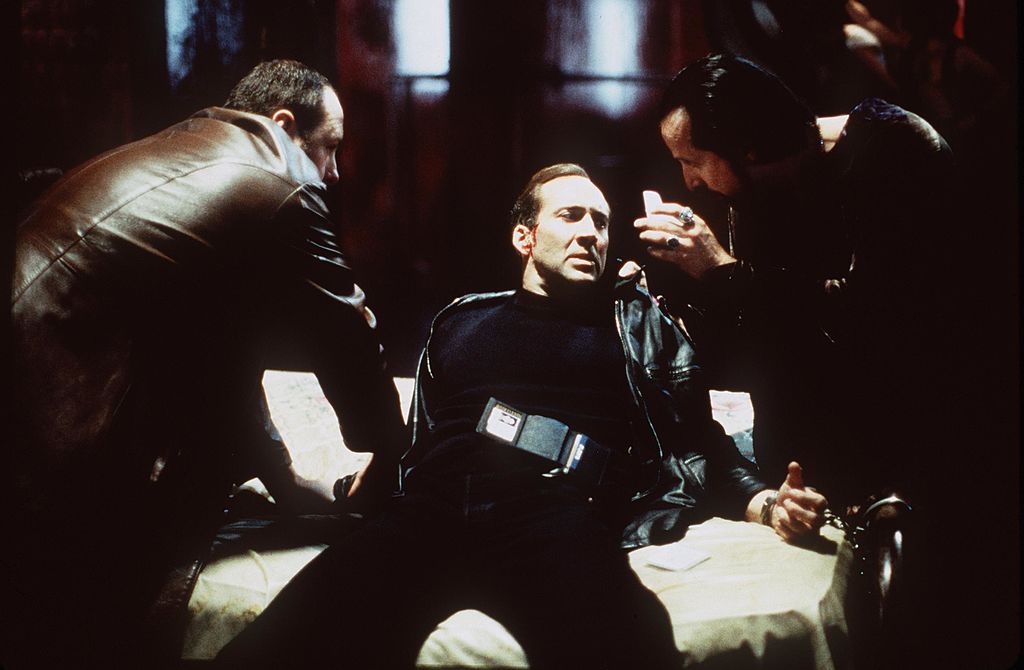 Joel Schumacher discovered Colin Farrell in 'Tigerland'
After a decade doing studio tentpole movies, Schumacher scaled back with the drama Flawless. His next film was the Vietnam War drama about the Fort Polk, Louisiana training camp. He cast Colin Farrell and launched his movie career. It is a powerful film that adds to the Vietnam conversation.
Joel Schumacher made a whole movie in a 'Phone Booth'
Farrell returned to star in Schumacher's Phone Booth which was literally just what it sounded like. If you don't believe you can make a whole movie in a phone booth, Schumacher proved you could.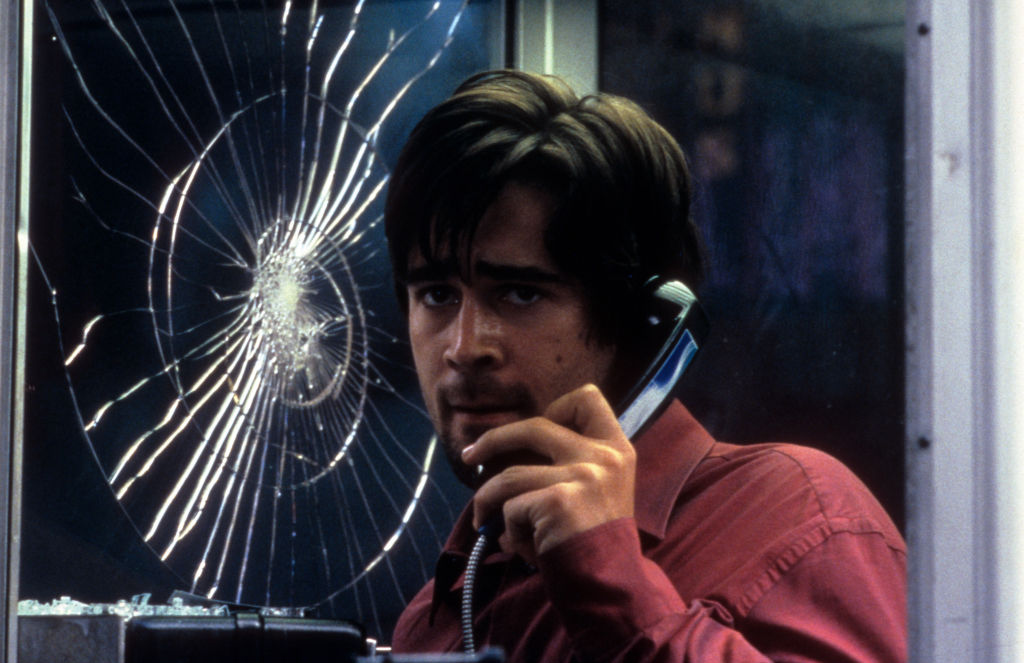 Joel Schumacher told the story of 'Veronica Guerin' but no one listened
Schumacher made a film about Irish journalist Veronica Guerin (Cate Blanchett) whose stories about drug dealers endangered her life. Despite the star power of Blanchett, the film was not released widely (under 500 theaters) and did not make back its budget.
'The Phantom of the Opera' played its music of the night
Schumacher put together a big budget movie adaptation of Andrew Lloyd Weber's hit musical for the 2004 holiday season. Gerard Butler played the Phantom and Emmy Rossum was Christine. The Phantom of the Opera film made money but people don't really talk about it much. 
Joel Schumacher counted on 'The Number 23'
When his Riddler, Jim Carrey, wanted to take a break from comedy, Schumacher directed the unusual thriller The Number 23. Carrey played a man who becomes obsessed with finding the number 23 everywhere he looks. It doesn't quite add up, pun intended, to anything.
'Trespass' was Joel Schumacher's last movie
The last movie Joel Schumacher directed ended up premiering on VOD, despite the star power of Nicolas Cage and Nicole Kidman. They play a married couple attacked by criminals in their home. Cage gives a full on Nicolas Cage performance and Schumacher keeps the suspense going.
Source: Read Full Article