Did Renee Zellweger Do Her Own Singing in 'Judy'?
Hollywood biopics run the gamut from classic to forgettable. But director Rupert Goold wanted 2019's Judy to stand out. The film stars Renée Zellweger as the legendary Judy Garland. And though the actor took a few years off from the big screen, she returned with a vengeance in the late 2010s. But did Zellweger actually sing as the movie's Judy Garland?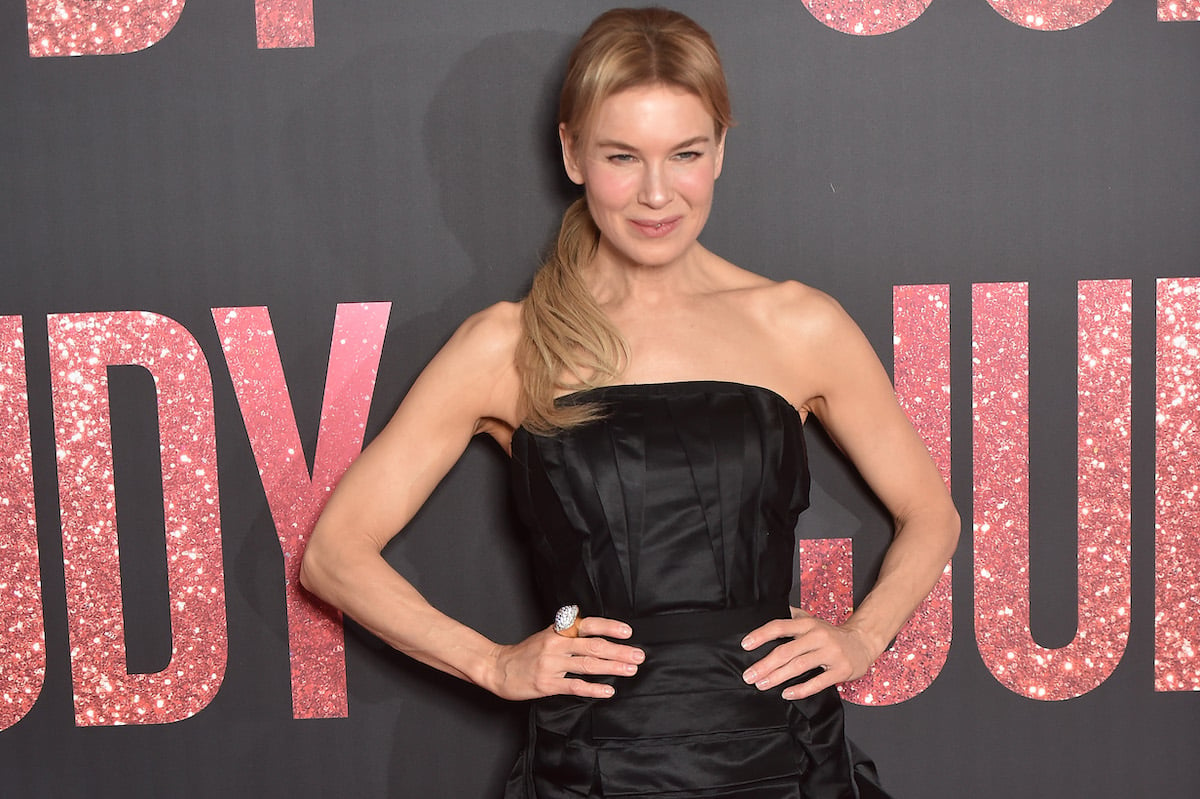 Hollywood biopics often dub over the stars' singing voices
After all, there's a long-standing tradition in Hollywood of actors using professional singers to dub over their own singing voices. Even classic Hollywood musicals like West Side Story and My Fair Lady didn't feature their stars' vocals. In those cases, singer Marni Nixon served as the singing voice for both Natalie Wood and Audrey Hepburn, respectively.
And while more and more actors are putting their own singing voices on display, some movies still take this old-school approach. Rebecca Ferguson, for instance, does not do her own singing in The Greatest Showman. Neither does Jamie Foxx in Ray, a movie which earned its star an Oscar for his performance. But does Zellweger perform the musical numbers in Judy?
Fans want to know if Renée Zellweger sang in 2019's 'Judy'
As it turns out, Zellweger does, in fact, do all her own singing in Judy. This revelation shouldn't be a complete surprise. After all, the actor did lend her own voice to her role as Roxie Hart in Chicago. But seeing how Garland had such a specific vocal range, Zellweger could have just as easily opted not to do her own on-screen singing. Instead, she saw the role as a responsibility.
"[Judy Garland] mattered so much to so many people, and she touched the lives of so many people," Zellweger said prior to the movie's release. "We want to show her the love that she shared with all of us. And, boy, what a special experience that was." Of course, that's not to say Zellweger wasn't intimidated by performing Garland's iconic songs.
In fact, she described the experience of filming those scenes — in front of a live audience, no less — as "terrifying." "If I could have run away, I would have run away," Zellweger told USA Today. Despite Chicago and an end-credits musical number in 2003's Down with Love, Judy presented a whole new challenge.
Renée Zellweger won her second Oscar for playing Judy Garland
Zellweger's efforts certainly paid off. In 2020, the actor won her second Academy Award for Judy. She preceded her Best Actress trophy with a win for Best Supporting Actress in 2003's Cold Mountain. It's wild to think that Zellweger had only been back in Hollywood for a few years.
Of course, the movie business loves its comebacks and underdog stories. Now, fresh from her latest bit of Oscar gold, it's unclear what projects Zellweger will take on next. But her fans can probably count on her fully committing to her next role when she finds it, whatever it may be.
Source: Read Full Article