Why Joan Rivers Felt Like an 'Outsider' in Hollywood
She might have died close to a decade ago, but for fans of comedy, the loss of Joan Rivers is still felt keenly. A celebrity who had a legendary career, Rivers is well-known for her commentary on the world of fashion and for her brilliant observations on celebrity culture, Rivers died in 2014. She left behind an inspired fanbase as well as a loving family, including her only child, daughter Melissa Rivers. In a brand-new book, Melissa Rivers discusses her mother's complicated legacy, discussing why the legendary comedian sometimes felt like a Hollywood "outsider."
Joan Rivers was a comedian and television host
Joan Rivers was born in New York in 1933. She began her career doing standup in comedy clubs around New York, according to IMDb, working alongside contemporaries like Richard Pryor and George Carlin.
In the '60s, Joan Rivers began her association with the famed late-night talk show host Johnny Carson. Her friendship with Carson led to many appearances on The Tonight Show—and eventually, she landed her own talk show, The Late Show with Joan Rivers.
As a pioneer for women in the industry, Joan Rivers went on to host The Joan Rivers Show from 1989 until 1993. In the mid-90s, she started covering red carpets, interviewing celebrities about their fashion choices and dishing out hilarious quips. Joan Rivers hosted the E! show Fashion Police beginning in 2010, proving that even as she entered her senior years, she was as sharp as ever and always willing to take celebs down a peg or two.
Melissa Rivers said that her mother felt like an 'outsider' in Hollywood
Joan Rivers worked right up until the day that she died, after undergoing a routine throat procedure at a Manhattan clinic. Her death in September 2014 sent shock waves through the comedic community and caused her many fans to go into mourning. In the years since Joan Rivers' passing, her daughter, Melissa Rivers, has kept her legacy alive.
In a brand-new book, Melissa Rivers is opening up about her mother's feelings toward the Hollywood community. While MelissaRivers noted that her mother always tried to be "relevant," she did point out that Joan Rivers never quite felt accepted by Hollywood.
According to Insider, Melissa Rivers said "Both my parents always felt like they were outsiders in Hollywood. They were never part of the cool kids' club. They were never asked to eat at the good lunch table." Rivers went on to explain that her mother had to deal with a lot of difficult personalities: "Were there assholes? 100 percent. Was it probably more men than women? Yes."
Joan Rivers was known for her brutal honesty toward celebrities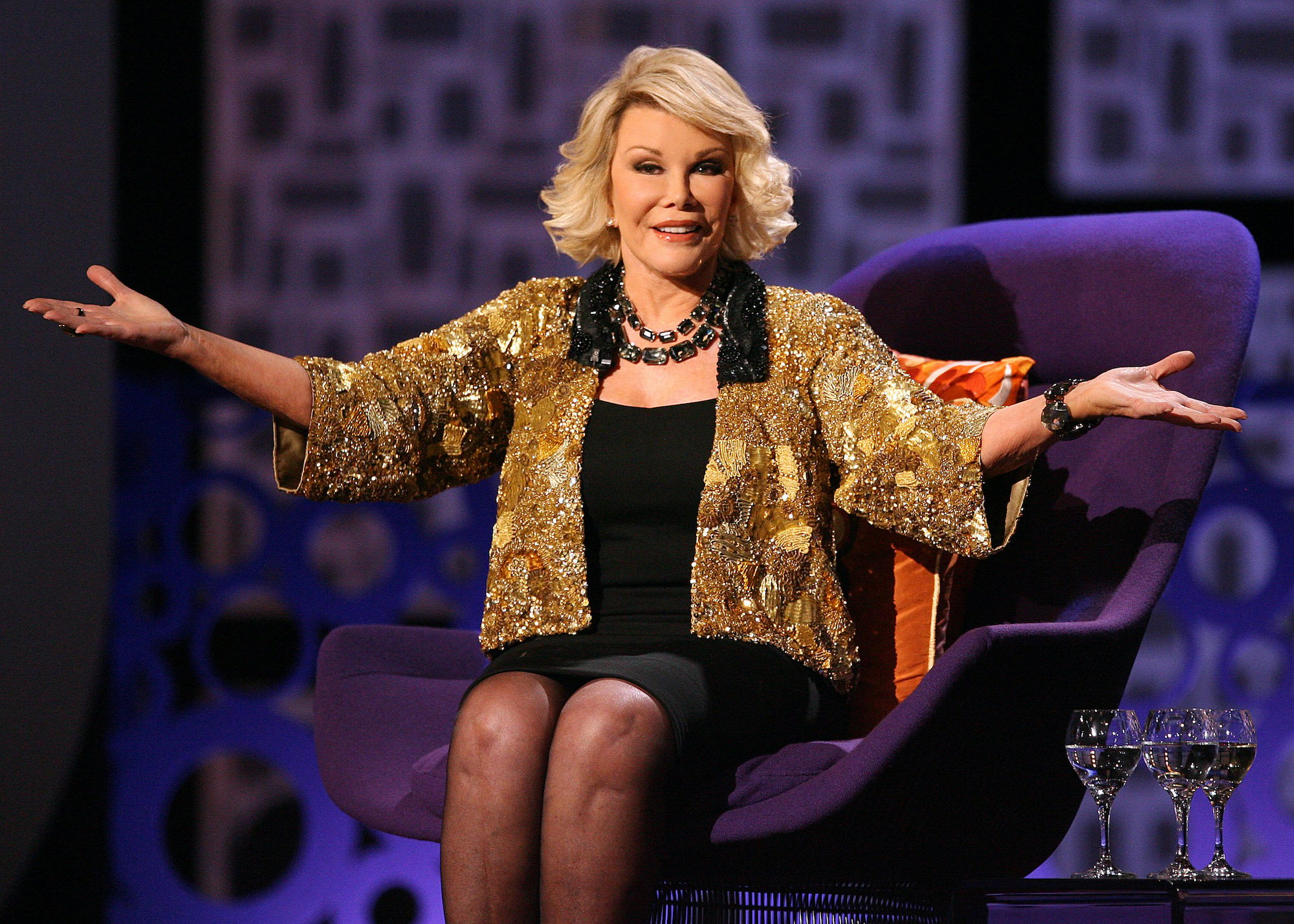 Melissa Rivers described how Joan Rivers' biting commentary about the Hollywood lifestyle didn't always go over well with high-profile people in the industry. "There are a number of very high-profile women in comedy who weren't fans," she said. "I always find that shocking. You don't have to like everybody and I'm not sure they liked her brand of comedy and were never kind to her on the red carpet."
Joan Rivers was, of course, famously proud of her acerbic humor—and never backed away from a joke, even if it meant causing some shock and discomfort with those in her vicinity. Her fans loved her for her humor, and even if some celebrities weren't on board with her comedic style, it's clear that the late comedian wasn't willing to compromise herself for anyone—even if that meant she wasn't a part of certain circles.
Source: Read Full Article