Who Is Susie In 'Chilling Adventures Of Sabrina'? The Character Is Sabrina's BFF
Every witch needs a few friends to help get her through the more human concerns of high school. On Netflix's Chilling Adventures of Sabrina, Kiernan Shipka's titular character has her boyfriend Harvey at her side, like all past renditions of the characters do, but she also has some loyal friends willing to drop anything to help her. Although Sabrina's friend Roz was the character's enemy in the comic series, the gang's friend Susie is an original addition to the TV show. Who is Susie on Chilling Adventures of Sabrina? The character represents a unique perspective that the dark series will eventually address in its first season. This post contains spoilers about Chilling Adventures of Sabrina.
The recurring theme of Sabrina Spellman's life is maintaining a balance between mortal life and being a witch, but her friends have their own battles of duality in Chilling Adventures of Sabrina. While Harvey (Ross Lynch) is pressured to start work at the mines despite his talent for drawing, Susie (Lachlan Watson) deals with the question of her gender. Although Susie identifies as a girl to friends, she is teased at Baxter High for appearing differently than other kids. Susie's harrowing experiences with the school jocks inspire Sabrina to complain to Principal Hawthorne about the treatment of girls at Baxter. ICYMI, this isn't quite Melissa Joan Hart's sunny Sabrina.
When Hawthorne waves her and the issue away, Sabrina and her friends start WICCA, a women's support group that will work toward the protection of girls at the school. As the club works out its kinks, Susie still runs into trouble with antagonistic football players, only emphasizing that Sabrina's secret dalliances with magic are far from being the show's only teaching point. Acceptance of all people, not just witches, is clearly an important theme of Chilling Adventures of Sabrina.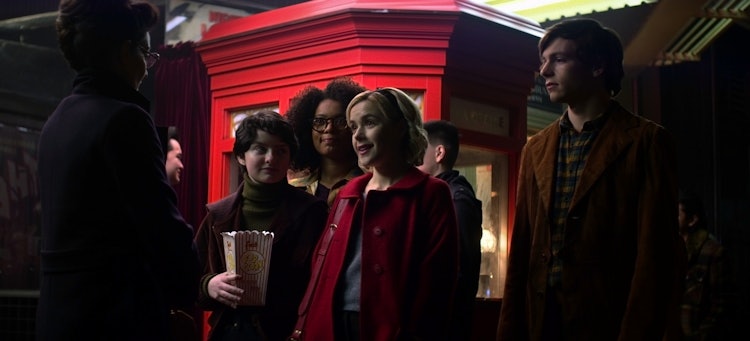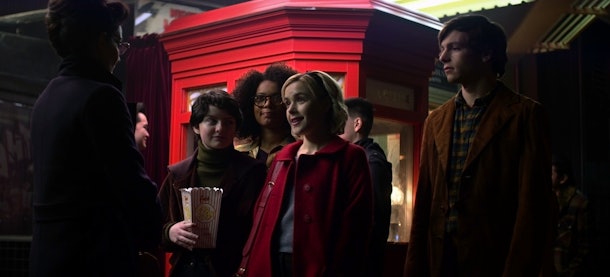 For Watson, who identifies as non-binary, bringing Susie to life meant recognizing that the quest for personal identify is never totally finished. Toward the end of the first season, Susie appears to consider the fluidity of her gender, emphasizing Watson's point about the complications of identity. In an interview with SyFy, they said:
Susie sticking up to bullies has also solidified the character as a tough force to reckon with. Watson has expressed admiration for Susie's fearlessness in the face of adversity, saying:
What with the boldness of Susie, Sabrina, and their friends, this Greendale gang certainly isn't messing around with their plans for WICCA. Season 1 of Chilling Adventures of Sabrina is currently streaming on Netflix, so catch up on their fights for equality ASAP.
Source: Read Full Article