Wanna Feel Bad (Like…Rlly Bad) About Your Life? Allow Me to Introduce You to Mary-Kate Olsen's Net Worth
Awkwardly wondering what Mary-Kate Olsen's net worth now that it's been over a year since her messy divorce from Olivier Sarkozy? Same, same, same. As a reminder, Mary-Kate and Olivier's divorce was "very ugly" and "heated," but luckily, she had an ironclad prenup—meaning Olivier couldn't come for her fancy Full House money. As a source put it to Us Weekly at the time, "Her business interests and fortune are protected," which, phew! So, uh, exactly how much moola does Mary-Kate (and Ashley, 'cause IT TAKES TWO) have in the bank? More than the rest of us can make in a ~New York minute~ (ha). Let's get into it.
Mary-Kate and Ashley Both Made a Fortune During Full House
Mary-Kate and Ashley starred as Michelle Tanner on Full House, aka one of the greatest '90s shows ever, and according to People (via the Washington Post), they started out earning $2,400 per episode, which was later increased to $25,000 per episode and then eventually jumped up to $80,000 per episode. Cool, yes, that's very similar to the $1.50 I made from my childhood lemonade stand, so I totally relate to this.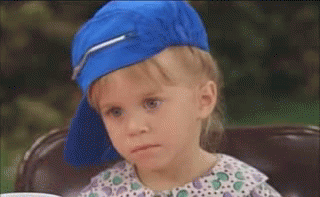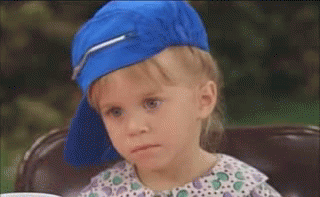 Also, please don't forget that Mary-Kate and Ash were also in a series of Oscar-robbed films, including It Takes Two and Double, Double, Toil and Trouble. Unclear what they took home for each of these incredible movies, but if they were making $80K per episode of Full House, let's assume it was a lot.
They Had a Billion-Dollar Business by Age 20
In 2007, Forbes put Mary-Kate and Ashley on its Richest Women in Entertainment list and estimated that their combined net worth was $100 million. This was in part due to them "presiding over" a casual retail empire (Dualstar Entertainment Group, duh) that sold $1 billion worth of merchandise per year online and in Walmart. Literally, I am floored.
The Olsen Twins' Fashion Brands Bring in Millions
Mary-Kate and Ashley launched The Row back in 2006, and in 2019 Business of Fashion reported that the company generates between $100 million and $200 million a year in sales. That is…so much money. Meanwhile, their less fancy (as in, you can buy it at good ol' Kohl's) brand, Elizabeth and James, has an estimated annual revenue of $89 million.
Mary-Kate Owns Very Fancy Real Estate
Mary-Kate and Olivier owned some extremely snazzy New York townhouses during their marriage, including one place worth $6.5 million (which they listed for $8.3 million) and another worth a truly whopping $13.5 million. According to Vanity Fair, this massive NYC townhouse has a straight-up ballroom inside it, not to mention five bedrooms, seven fireplaces for supremely cozy vibes, a private garage (a rarity in New York City!), and some fancy view of a "Medici fountain" modeled off the one in Rome. Because if you can't go on a vacation in Italy, ya might as well bring a vacation in Italy to you. TBD on who got this place in Mary-Kate and Olivier's divorce, but we'll let you know when we do.
Also, in case you're curious about Mary-Kate's post-split VIBES, a source told Entertainment Tonight last January that she's "relieved this divorce is behind her" and that "it's a new year and she's ready for a fresh start without this weighing her down." Also, please be advised that despite a rocky start, the divorce proceedings ultimately went well and there's "no bad blood between them now."
So, What Is Mary-Kate and Ashley's Net Worth?
Oh, ya know, just a totally regular and normal $250 million each, or $500 million combined. No wonder Mary-Kate's prenup was ironclad, dang.
Source: Read Full Article