Vanessa Bryant Calls Out Meek Mill for 'Disrespectful' Lyrics About Kobe Bryant
Vanessa Bryant has finally reacted to those Meek Mill lyrics. Meek Mill — real name is Robert Williams — came under fire during the week of Feb. 14 when a song leaked in which he referenced Kobe Bryant's tragic death. Offering her opinion on the matter, Bryant made it known that she also didn't appreciate the music lyrics, calling them "extremely insensitive and disrespectful."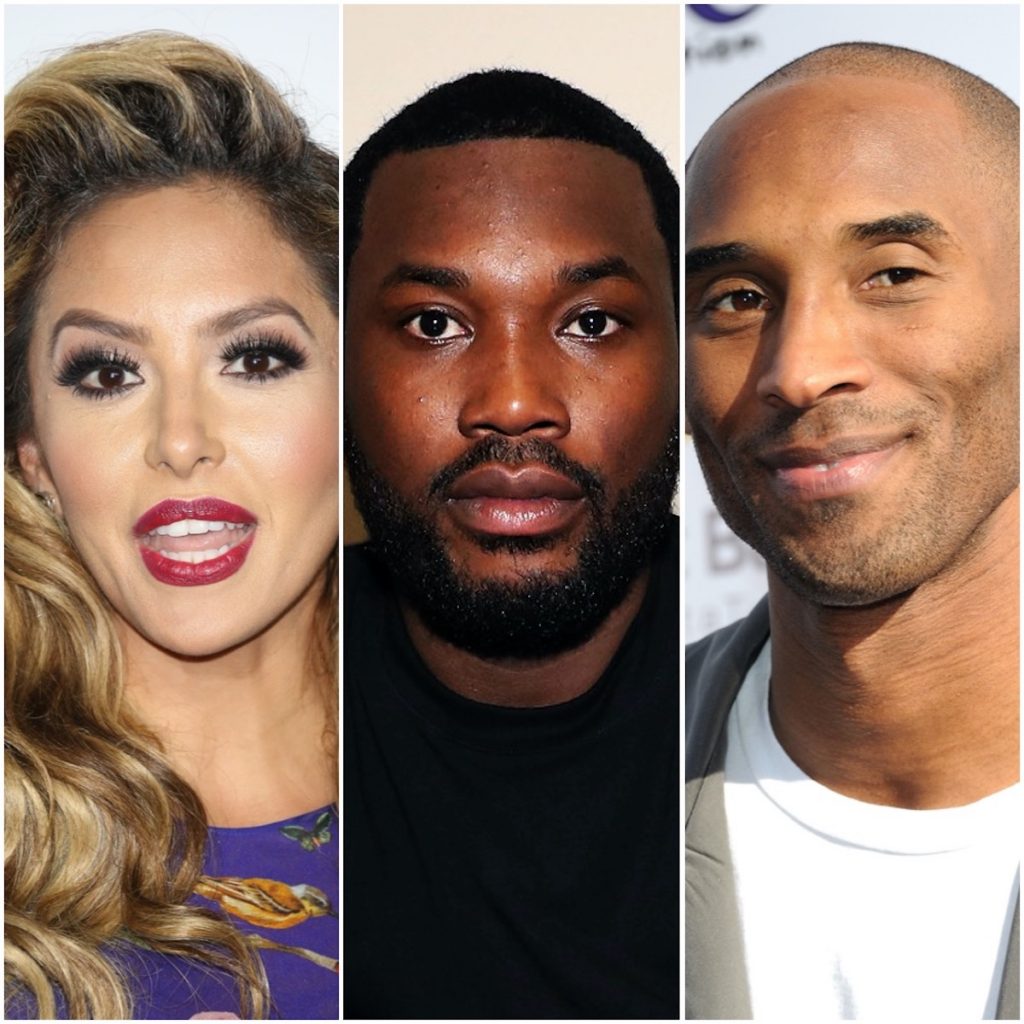 Meek Mill's Kobe lyrics in full
Per Entertainment Tonight, the lyrics are from a song called "Don't Worry" featuring Atlanta rapper Lil Baby. At one point in the song, Meek Mill makes a punchline based on Bryant dying in a helicopter crash. He raps: "This b*tch I'm f*ckin' always tell me that she love me, but she ain't ever showed me / Yeah, and if I ever lack, I'm goin' out with my chopper, it be another Kobe."
His comments triggered immediate and widespread backlash, with many people calling the lyrics insensitive and "canceling" the "Going Bad" rapper.
Despite the backlash, Meek Mill seemed to stand by what he said. He tweeted on Feb. 18, "somebody promo a narrative and y'all follow it…. y'all internet antics cannot stop me ….sh*t like zombie land or something! Lol. They paying to influence y'all now … its almost like mind control 'wake up.'"
Vanessa Bryant's response to Meek Mill's Kobe lyrics
Weighing in with her thoughts, Bryant took to her Instagram Story on Feb. 22 with a message that also criticized Meek Mill. "Dear @meekmill, I find this line to be extremely insensitive and disrespectful. Period," she wrote. "I am not familiar with any of your music, but I believe you can do better than this."
"If you are a fan, fine, there's a better way to show your admiration for my husband. This lacks respect and tact," added Bryant, who married Kobe in 2001 and shared four children with him, including their 13-year-old daughter Gianna, who was also killed in the helicopter crash.
Meek Mill reacted to Vanessa Bryant's post
After Bryant's post, Meek Mill posted a cryptic now-deleted tweet saying, "I'm going back savage in this s**t … f#%k ya feelings!" Though it's unclear if the message was related to the backlash, the timing and tone of it convinced many people it was.
Meek Mill then posted another message suggesting he didn't see the big deal. "I don't think we on the same signal y'all," he continued." .. I don't see what y'all see… I be looking at the net laughing like I did whet 🙃 I say random sh*t all day on social … it becomes a trend to hate on me every once in a while but I feed off that sh*t ima beast literally."
He also claimed in a later message that he had secretly apologized to Bryant for his lyrics. "I apologized to her in private earlier today not to the public…" he wrote. "Nothing I say on my page directed to a internet viral moment or the family of a grieving woman! If you care about someone grieving change the subject!"
Oof. Well, the good that is that he at least apologized. Hopefully, he'll be able to avoid these kinds of gaffes moving forward.
Source: Read Full Article