Tyson Fury Vs. Deontay Wilder Trilogy Rescheduled For Oct. 9 After COVID Outbreak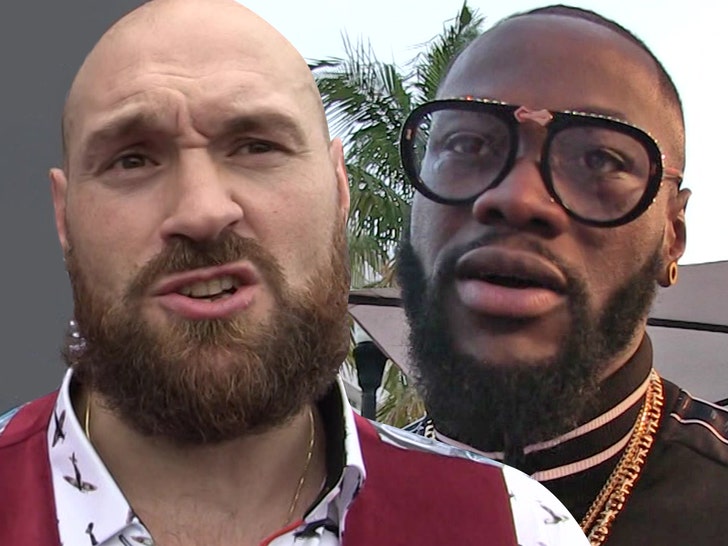 Boxing fans are going to have to wait 3 more months to see Tyson Fury fight Deontay Wilder again … the tilt has now officially been moved to October in the wake of a big COVID outbreak in Fury's camp.
The announcement came out Thursday … with officials saying the fight has now been postponed from July 24 to Oct. 9 at T-Mobile Arena in Las Vegas.
"I wanted nothing more than to smash the 'Big Dosser' on July 24, but I guess the beating will have to wait," said Fury, who, along with several members of his team, tested positive for COVID earlier this month.
"Make no mistake, I will be back and better than ever. We will fight Oct. 9, and I will knock him spark out!"
The two boxers fought to a draw in their first matchup in December 2018 … but Fury handled Wilder soundly in their second matchup in February 2020.
You'll recall, Tyson was set to move on from Wilder and face Anthony Joshua this summer … but Wilder won a big decision in court to make sure this fight happened before that one.
Wilder's manager, Shelly Finkel, said the Bronze Bomber is fine waiting a few more weeks to get another shot at Tyson … explaining, "This is what we went to arbitration for."
"He just wanted what was owed to him. He remains ready to reclaim his world title on Oct. 9."
Source: Read Full Article