Tom Pelphrey and Kaley Cuoco Make Their Red Carpet Debut at the Emmys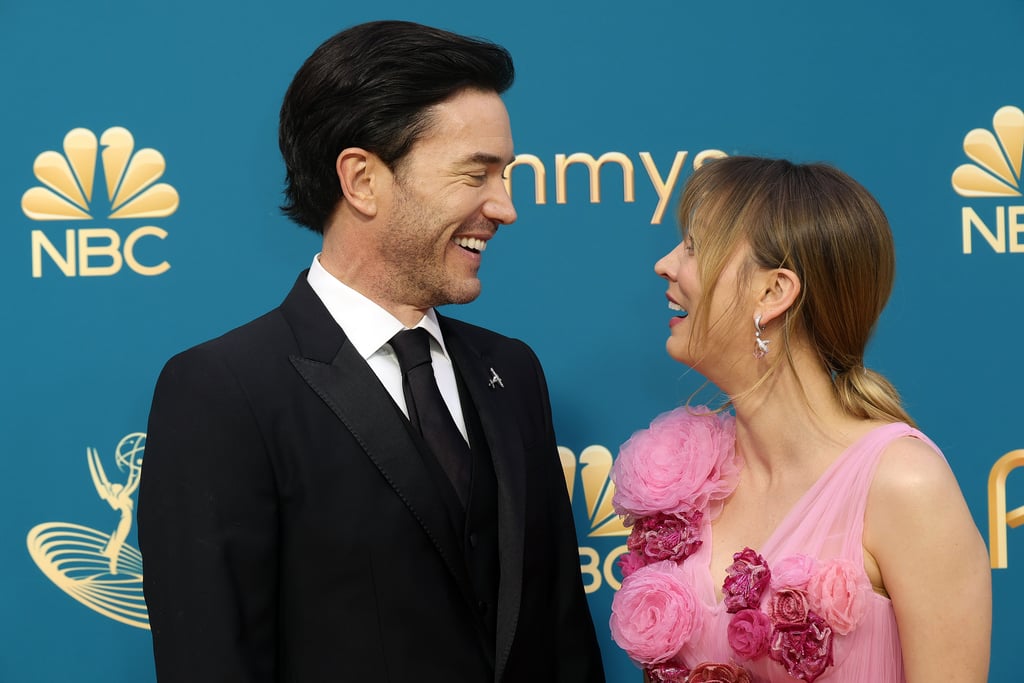 Kaley Cuoco and her boyfriend, Tom Pelphrey, were both nominated for Emmys on July 12, and the couple celebrated each other's success by making their red carpet debut at the ceremony one month later on Monday, Sept. 12. Cuoco looked gorgeous in a pink gown, while Pelphrey suited up for the big night.
Shortly after the nominations were announced in July, Pelphrey uploaded a video to Instagram of Cuoco hearing about her honor and covering her face with her hands. In the video, he hugs Cuoco and says "Yes, baby!" In the accompanying caption, he wrote, "ALSO. . .CONGRATULATIONS TO MY FAVORITE ACTRESS!!! Such beautiful, brave work. Beyond grateful to share this with you today."
Cuoco celebrated her own success as well as Pelphrey's on Instagram. "There are no words . . . thank you @televisionacad for this honor that I do not take lightly . . . thank you to my entire flight crew @flightattendantonmax for the flight of a lifetime ✈️," she wrote. "And to share this moment with my ♥️ @tommypelphrey with his own deserved nomination . . . what a moment and we are so grateful."
Pelphrey was nominated for outstanding drama guest actor for his role as Ben Davis in "Ozark," while Cuoco scored her nod for outstanding lead actress in a comedy series for her turn as Cassie Bowden in "The Flight Attendant." Cuoco has been nominated for three Emmys — outstanding lead actress in a comedy series in 2021 and 2022 and outstanding comedy series for her role as a producer in 2021, all for "The Flight Attendant." Meanwhile, the nomination is Pelphrey's first for the Primetime Emmys, though he was nominated for and won several Daytime Emmy awards for his performance as Jonathan Randall in "Guiding Light" from 2005 to 2008.
Pelphrey and Cuoco first confirmed their relationship with an affectionate Instagram post Cuoco shared on May 3, and the couple were spotted together later that month at a Hollywood Walk of Fame star-unveiling ceremony.
See more photos from their red carpet debut at the Emmys ahead.
Source: Read Full Article