Three Major Young Actresses Are Competing to Play Madonna in a New Biopic
Soooooo, Madonna has a biopic about her life in the works, and apparently it's THE most coveted role in Hollywood right now. According to The Hollywood Reporter, "everyone from Emmy winners and Oscar nominees to signers turned actresses has been seen for the role" and a few potential leads have advanced to "Madonna Bootcamp."
So, whomst are they? That'd be Julia Garner, Florence Pugh, and Alexa Demie (!!!), as well as Odessa Young and Emma Laird. Plus, several singers have also been considered, including Bebe Rexha and Sky Ferreira.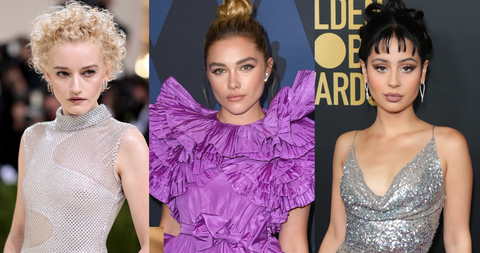 Turns out the audition process for this film has been going on for months and is super intense, with one rep describing it to THR as "grueling." Sounds about right, considering actresses in the running are doing 11-hour sessions with Madonna's choreographer, and then even more choreography with Madonna herself—who is extremely involved in the project as co-writer and director, and is doing readings and singing auditions with potential leads. As one source put it,"you have to be able to do everything."
And once someone does get cast? They can expect months of intense training before even starting production, since the film will demand intense singing and dancing (it ends with Madonna's 1990 Blonde Ambition tour).
Literally can't wait to find out who books this role!
Source: Read Full Article