The Truth About Taylor Swift's Best Friend Abigail Anderson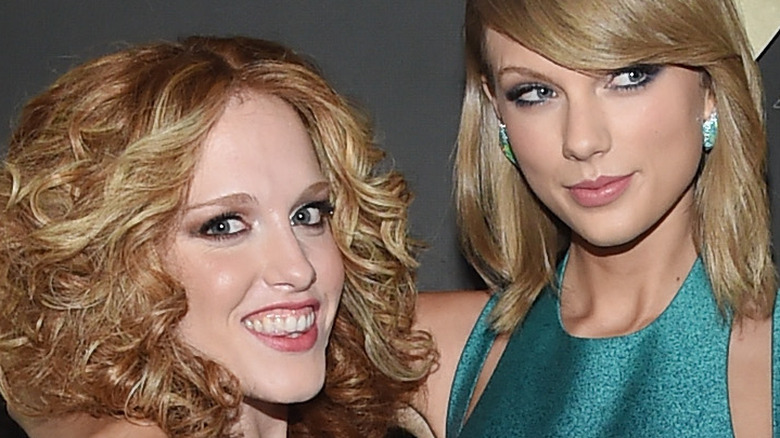 When Taylor Swift released her hit song "Fifteen" back in 2008, fans were quick to pick up on the line "You sit in class next to a red-head named Abigail and soon enough you're best friends" (via Daily Elite). It wasn't long before fans made the connection between the "Abigail" mentioned in the song and Swift's IRL high school best friend, Abigail Anderson, who appeared in Swift's music videos for "Fifteen" as well as "Teardrops on My Guitar," "22," and more.
Years later, even though Swift has skyrocketed to international stardom, the two remain close friends, with Anderson an irreplaceable member of Swift's squad. In fact, Swift has brought Anderson along for the ride, taking Anderson as her date to the 2015 Grammy awards (via Billboard).
Unlike Swift, Anderson has taken a very non-entertainment career path; she first went to Kansas University with a swimming scholarship and today Anderson works with World War II veterans. However, the two friends still find a way to connect (via Entertainment Tonight).
"A good girlfriend for me is someone who is an individual and has something that they are deeply passionate about," Swift told CBS This Morning in 2014. "Abigail works with making sure that veterans from World War II get their compensation…it couldn't be more different from my career or Lena [Dunham]'s career, but the fact that she is so passionate about what she does allows her to be able to relate to me on that level."
Taylor and Abigail always show up for each other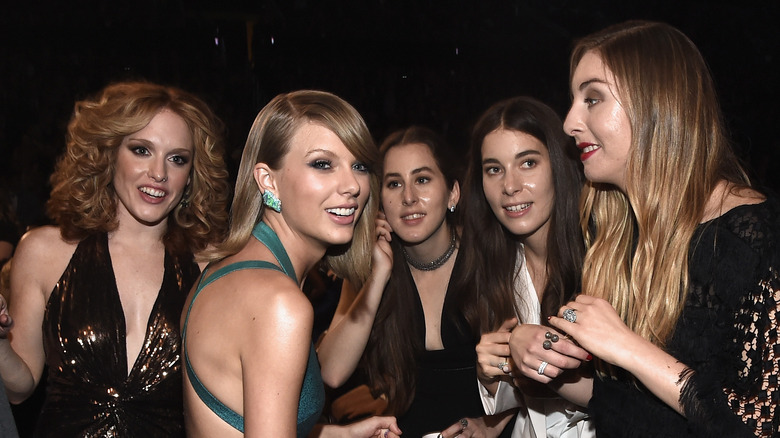 When Abigail Anderson wed her boyfriend Matt Lucier in 2017 on Martha's Vineyard, Taylor Swift was there as one of Anderson's bridesmaids, and even gave an epic speech in Anderson's honor (via The Cut). And when Swift released her album "Lover," Anderson posted about her bestie's career success on Instagram, writing, "15 years of knowing you and watching you grow, both as a human and an artist, I can honestly say I've never been more proud to call you my friend. I am completely inspired by everything that is you, @taylorswift Congrats, buddy."
However, some believe that Anderson has been going through tough times herself and has since gotten divorced from Lucier as she deleted all of her pictures of him on Instagram and Swift has deleted her pictures of the wedding party off her profile as well (via Distractify).
To go even further down the rabbithole, one reddit user suggested that the "folklore" song "happiness" – a move away from Swift's typically autobiographical fare – is actually about the dissolution of Anderson's marriage.
What happened with Anderson's marriage, the world may never know, but at least she has a relationship with Swift through which the two can always rely on each other.
Source: Read Full Article