The Tragic Story Of Desiree Anzalone, Lucille Ball And Desi Arnaz's Great-Granddaughter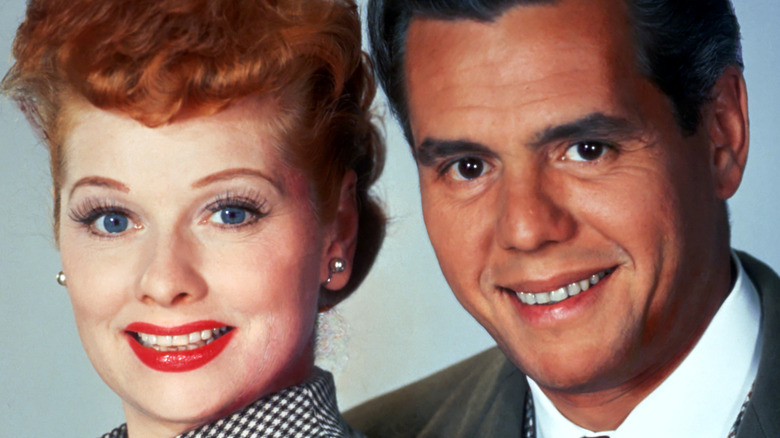 Growing up in the Hollywood limelight of the 1950s, Desi Arnaz Jr., son of Lucille Ball and Desi Arnaz, admitted he lived a hard-partying lifestyle. He also became a father when he was just 15 years old, although he didn't form a close relationship with his daughter, Julia until she was 20 years old. However, he tried to make up for not knowing his daughter while she was growing up by being there for his granddaughter, Desiree Anzalone, throughout her life. Sadly, Anzalone's story came to a tragic end in 2020 (via Page Six).
Anzalone's grandfather was one of the most famous babies in the world of the 1950s when his mother, one of America's first bonafide television stars, gave birth to him the same night her character, Lucy Ricardo, gave birth on TV in a previously recorded episode (via Entertainment Weekly). 
Arnaz Jr. went on to become a teen idol starring in Ball's sitcom "Here's Lucy" (via IMDb), and during his teen years, he met Susan Callahan, who sadly died of COVID-19 in 2020, according to Page Six.
Desiree's mother was told Lucille and Desi were her grandparents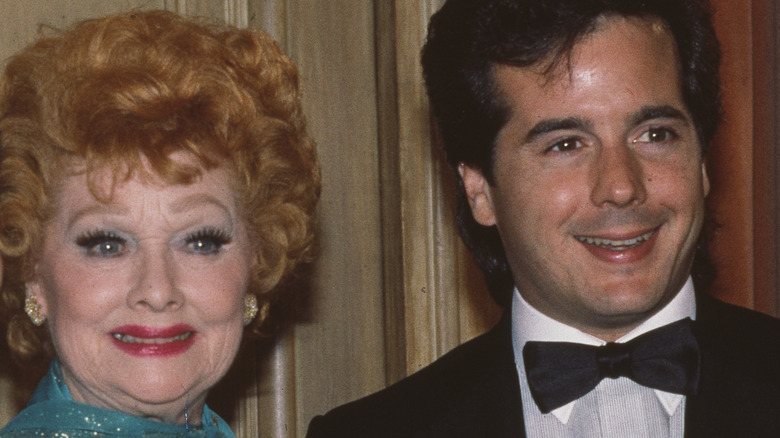 It was Susan Callahan who told her young daughter, Julia, that she had a Hollywood pedigree throughout her childhood. 
Desi Arnaz Jr. was her father and Julia Arnaz decided to find out if that was true when she reached adulthood. "We did a DNA test when I was 20 and it came back 99.97% that I was indeed his daughter and then shortly after that my father and I started a beautiful relationship," Julia told Page Six. "By this time, I'm 18 and over. He could have said, 'Yeah she's my kid, whatever. But he didn't. He helped me very much through my life and helped my daughter through college."
Julia's daughter, Desiree Anzalone, was also close to her great-grandfather. Her mother told Page Six that Desiree lived with Arnaz Jr. at one time and was excited to attend the TV Land Awards with him when she was in her teens. 
Sadly, by 25 years old, Anazalone was diagnosed with stage 2 breast cancer, according to People. Anzalone eventually opted for a double mastectomy and went into remission, but the cancer returned, and this time it had spread to her lungs, liver, and bones.
COVID-19 keeps Desiree's family from her during her last days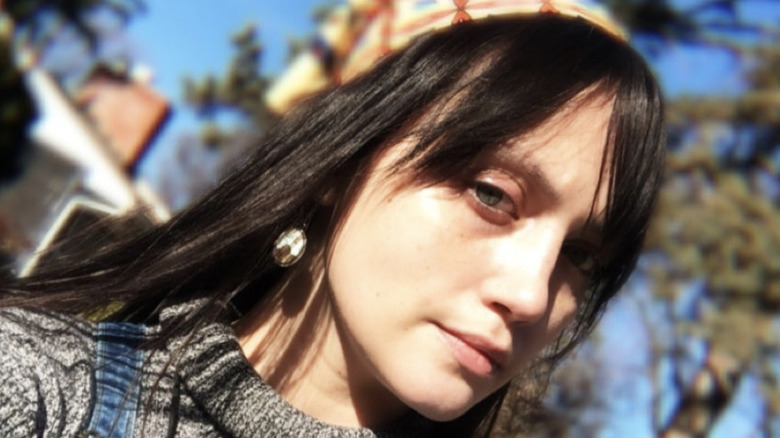 Julia Arnaz lost her mother to COVID-19 earlier in 2020 and thus couldn't spend as much time with her daughter, Desiree Anzalone, when she was at the end of her life due to stage 4 breast cancer.
"The COVID-19 kept us apart, so I wasn't able to see her as much as I usually do because she was compromised and I didn't want her getting sick in any kind of way," Julia told People. "So I wasn't able to spend as much time with her as I normally do because of the COVID since March. I mean, I saw her, but not as much; we'd hang out every day practically she was here. Plus, she lived with me for a while."
While she was battling cancer in 2019, Anzalone took to Instagram and posted a photo of an article written about her and Lucille Ball in the "Epoch Times." The article points out how she resembles her famous great-grandmother in personality, while Anzalone admitted she believes physically resembles the Arnaz side of the family, as a response to comments on the post.
"Such a nice article wrote about me, and how Lucy and I share the same gumption in regards to my fight with stage 4 breast cancer and how proud she'd be of me … I have acknowledged my entire life I do not resemble my great grandma, but rather have more of the Arnaz genes," she wrote.
Desiree's mother takes up a cause in her daughter's name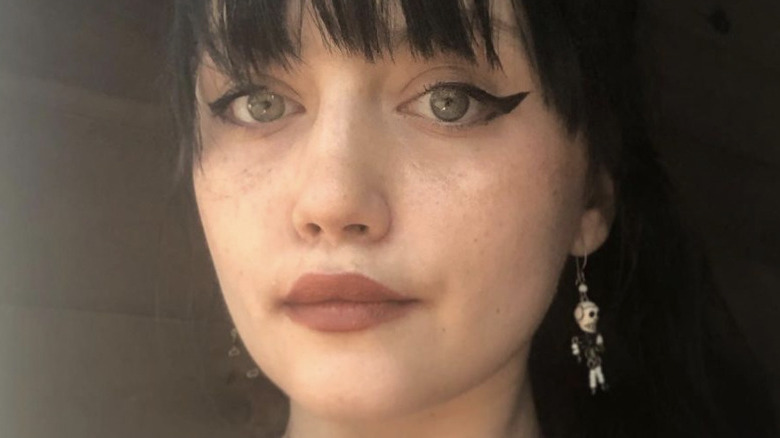 In May 2021, Julia Arnaz told Page Six that she was determined to work as an activist and expand coverage for mammograms for younger women in her home state of Connecticut to help others like Desiree Anzalone. As of this writing, the American Cancer Society recommends women should begin having mammograms annually starting at age 40, but more strongly recommends it for women between the ages of 45 and 54. Julia is advocating for more early detection.
"Those four or five months, it's a huge difference," she explained. "And this beautiful angel, my daughter…so many young women might say, 'Ah it's a cyst, no big deal.' But she really advocated for herself and I encourage other young women to do this."
After Anzalone died in 2020, she told People how she knows her daughter being diagnosed with cancer while still in her 20s is rare, but that it does happen. "It's just not talked about a lot. It's usually people in their late 30s, 40s, 50s — not somebody at this age," Arnaz said. "So that was something that she really wanted — to help other women like her. A preventative, really."
Source: Read Full Article