The Surgery Heidi Montag Underwent To Improve Her Chances Of Getting Pregnant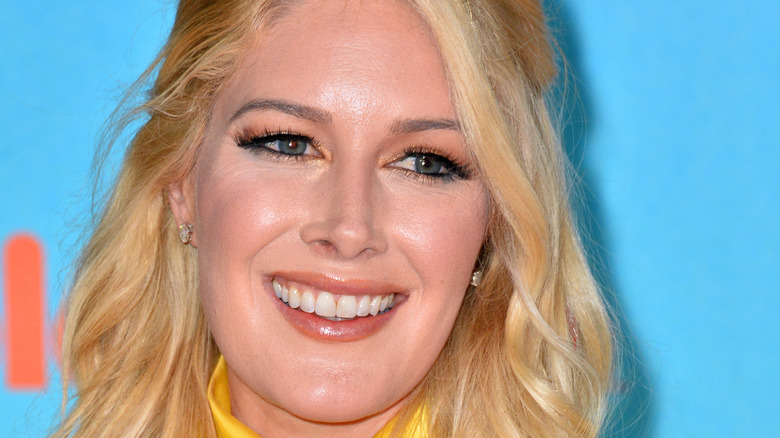 Featureflash Photo Agency/Shutterstock
By Haley Van Horn/Aug. 24, 2021 4:15 pm EDT
Heidi Montag is no stranger to surgery. "The Hills" reality TV star opened up to Cosmopolitan about the 10 body-altering surgeries she had done at 23 years old. Those surgeries included a brow lift and a chin reduction, amongst other procedures (via Today). She told the magazine, "I was way too young to make such a life-changing decision and was under so much pressure because it was the beginning of comment sections and negativity and hate on the internet. I was just really self-involved at the time — like so many young people — but I was also on TV where every perceived flaw is amplified. I think I looked in the mirror a little too much. I wish I had waited and not made a decision so young because I have long-term health complications."
Now in her 30s, "The Hills: New Beginnings" star and her husband, Spencer Pratt, are proud parents of a son named Gunner and are trying for baby number two, per People. Recently, Montag opened up about the non-cosmetic procedure she had to help her chances of getting pregnant.
She's been trying for baby number two for awhile now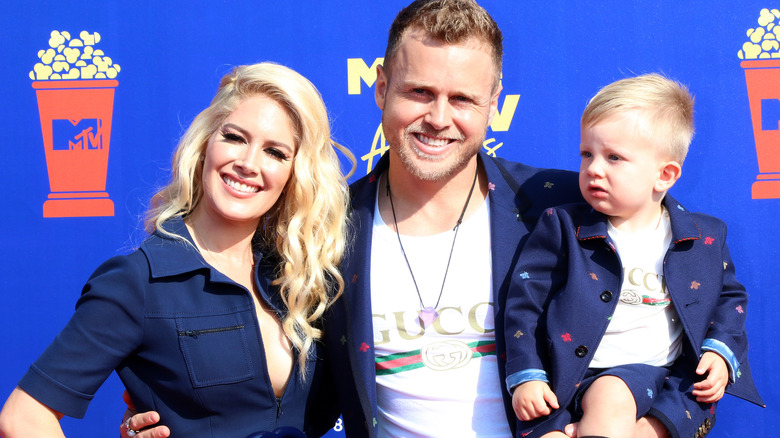 Montag recently took to a YouTube live stream to talk about her journey to get pregnant with baby number two. In the stream, Montag says, "I'm hoping that this surgery works and that this is the only reason I haven't been able to get pregnant," she added, "Hopefully after this, I can get pregnant right away."
The surgery she had done is called a Hysteroscopic Endometrial Polypectomy. According to Medanta, the surgery is done to remove non-cancerous polyps from the uterus. It is a non-invasive surgery and Montag was able to go home shortly after it was done. She told her viewers, "Just gonna relax. I can have intercourse in two days and I'm ovulating, so hopefully, this is the time. I have no cramping and the anesthesia felt great" (per Page Six).
If you've been watching "The Hills: New Beginnings," you'll know a major storyline is centered around Montag's wish for a second child while Pratt remains a bit unsure. Montag even went as far as buying 23 pregnancy tests on an episode of the show (via The Sun). It is clear she is ready to be a mom again and this surgery hopefully helps her get pregnant!
Source: Read Full Article