The Most Expensive Gift Drake Has Ever Received Cost $185 Million
Rapper Drake is one of the most high-profile artists in the music industry. He has had multiple successful songs, collaborated with huge stars like Nicki Minaj and Kanye West, and frequently made headlines for his feuds with other industry frontrunners. Drake has often ended up in the tabloids for his romantic entanglements, but what fans seem to find most fascinating is his unabashed desire to pursue all the finer things in life. His assets even include a luxurious private jet, which is known to the rapper's inner circle as "Air Drake."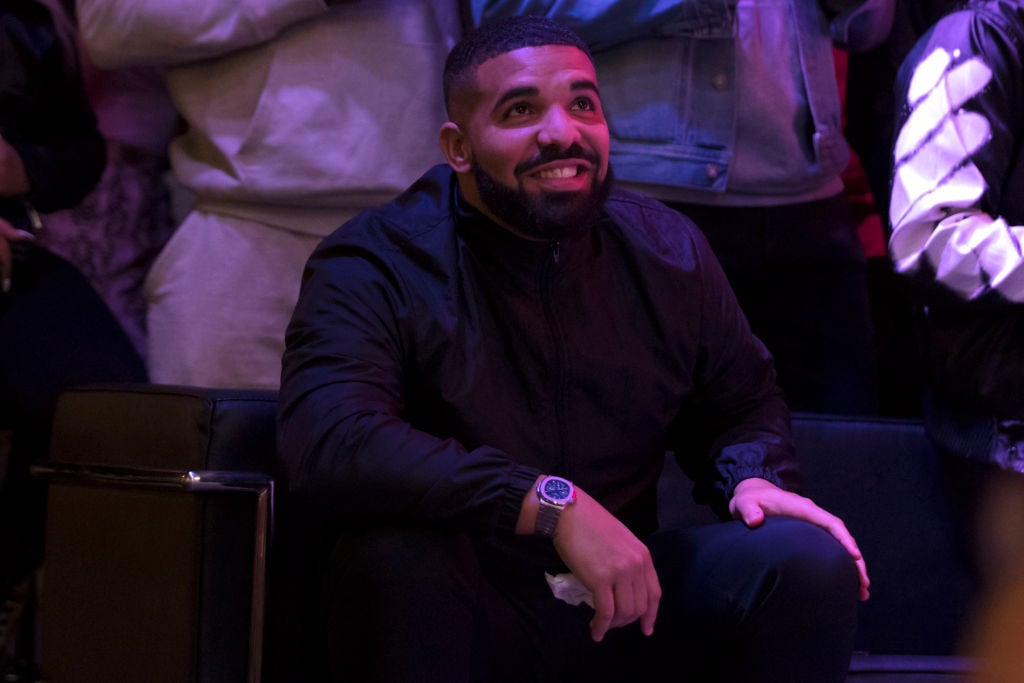 What is Drake's net worth?
Born in Toronto in 1986, Drake first started getting attention for his skills as an actor. As a young man, he had a long-running part on the television show Degrassi: The Next Generation. Eventually, he decided to pursue a career in music instead and left the show in order to get involved in other projects. After a few years of getting his feet wet in the music industry, Drake broke through with his debut album in 2010. His singles "Over" and "Find You Love" gained almost immediate popularity with fans, and he became a star.
In the decade since his emergence on the music scene, Drake has continued to expand his talents, experimenting with a wide variety of musical styles and working with many talented people. Although Drake has become known as a mild-mannered performer, he has often been involved in feuds with artists like Chris Brown, Meek Mill, and Diddy. Still, his frequent appearance in the tabloids hasn't dulled the public's affection for him, and many people love learning about the wealthy star – and his love for the trappings of fame. Drake's impressive net worth is reported to be around $100 million, which is more than enough to indulge in whatever his heart desires.
How did Drake get his private jet?
Drake is no stranger to flying private and over the course of his career, has no doubt spent many days flying around in extravagant aircraft. However, in early 2019, it was revealed that the Canadian airline Cargojet gifted the rapper with his own private jet. The Boeing 767 is reportedly worth around $185 million, before renovations and upgrades. According to the report, Cargojet gave Drake the jet with the caveat that the star would take frequent pictures of the aircraft and share them with his followers and fans – that way, the jet would ultimately pay for itself in publicity.
The refurbished jet is painted an appealing baby blue shade and is full of luxurious finishes, including gold accents and plush, soft seating. The plane also features Drake's famous owl logo on the side and reportedly seats around thirty people. Wide-screen TVs adorn the interior, perfect for keeping Drake entertained on cross-country flights.
How much does it cost to maintain the 'Air Drake'?
Although Drake is one of the numerous celebrities who own super-expensive vehicles, his private jet is by far one of his most extravagant expenses – even if he didn't pay for it. According to a report by Secret Entourage, the cost of operating a private jet can be around 10 percent of the initial cost of the aircraft every year. For example, it can cost over $40,000 yearly just for waxing and cleaning costs, and anywhere from $15 to $200 hourly to hire an experienced pilot to fly the plane. 
Many people who own private aircrafts lease them out or rent to other celebrities – however, Drake has clarified that on his jet, there is "no rental, no timeshare, no co-owners." Therefore, he is likely responsible for incurring all the yearly maintenance fees himself. It is clear that the musician is counting on continued success in the years ahead. 
Source: Read Full Article