The Heartbreaking Death Of Cinderella Guitarist Jeff LaBar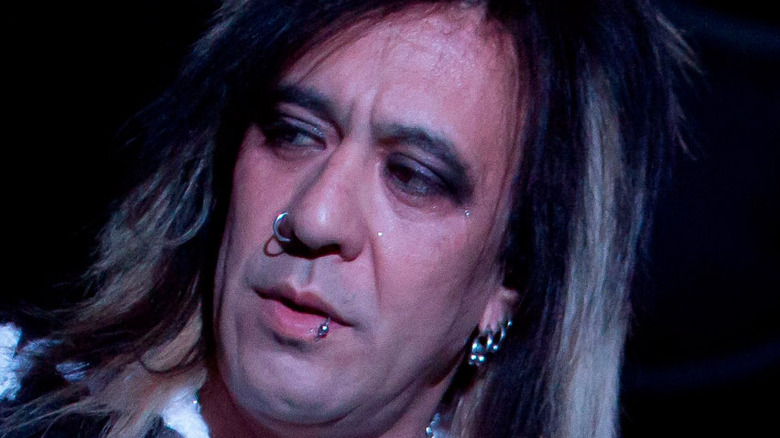 Glam metal guitarist Jeff LaBar has died, TMZ reports. The musician, who was best known for playing in the band Cinderella, was found inside his apartment in Nashville on July 14 after his first wife, Gaile LaBar-Bernhardt, and other friends and family hadn't heard from him for a few days. He was just 58 years old.
His son, Sebastian, confirmed his death in an Instagram post on July 14. He wrote, "So I just got the call… @jefflabar , my father, my hero, my idol, passed away today. I'm currently at a loss for words. I love you pop! if you could, please share pictures or videos of all the fun times we all had with my dad. It would be greatly appreciated." TMZ reported that the cause of death is currently unclear.
LaBar was best known for playing with Cinderella from 1985. Rolling Stone writes that he joined the band after their first guitarist Michael Schermick decided to make a break. Over the years they toured with Poison, David Lee Roth, and Bon Jovi, as well as releasing a number of albums and compilations of their greatest hits.
In 2017 the band called it quits and the Independent outlines that in 2014 LaBar released his first solo album titled "One for the Road."
His former bandmates have shared their heartbreak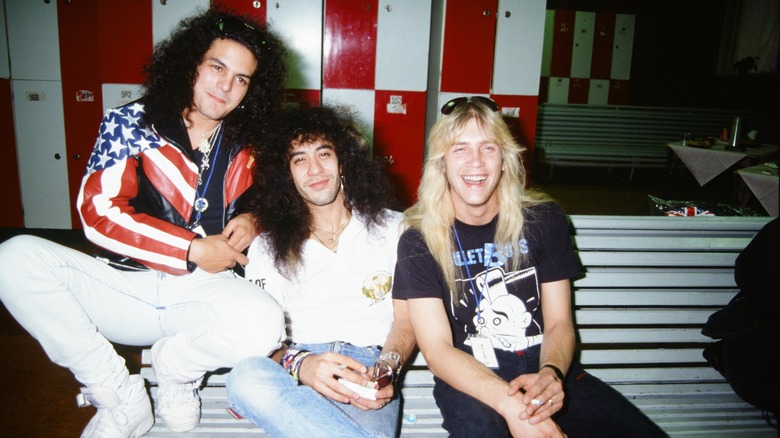 Following the news of Jeff LaBar's passing, his former bandmates were quick to release a statement to share their heartbreak and condolences with his family. Published on Rolling Stone, Tom Keifer, Fred Coury, and Eric Brittingham said, "Heavy hearts cannot begin to describe the feeling of losing our brother Jeff. The bond between us over decades of creating music and touring the world is something that we as a band uniquely shared."
They continued, "Those memories with Jeff will be forever alive in our hearts. It's unimaginable that one of our band brothers has left us. We're sending his wife Debinique, his son Sebastian, family, and friends our deepest condolences. Jeff's memory and music will be with us forever. We all … band, family, and management appreciate the overwhelming outpouring of love. Rest In Peace Jeff."
Fans also shared their memories of LaBar and his music on his son, Sebastian's Instagram post. One wrote, "I can't believe it. I thought he would live forever. I loved your dad so much. I can't believe he's gone forever. Heartbroken," while another said, "This is a tough one … I'm so very sorry to hear about your dad's passing. He was and always will be a childhood & current musical hero to me. Rest easy Jeff."
Source: Read Full Article