Sports Illustrated Swimsuit unveils former Patriots cheerleader Camille Kostek as new rookie for 2019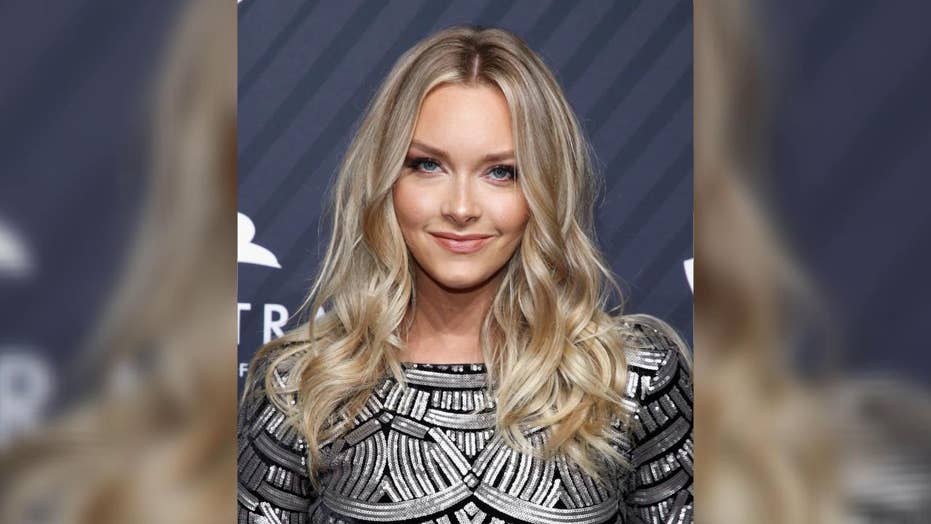 Model Camille Kostek talks Sports Illustrated, cheerleading
Sports Illustrated Swimsuit revealed former New England Patriots cheerleader Camille Kostek is their first model and rookie for the 2019 issue.
The magazine made the revelation Tuesday alongside the 26-year-old's beau, Patriots football tight end Rob Gronkowski. The pair has been linked since she left the squad in 2015 to pursue modeling.
"@camillekostek is the first model (and rookie) for #SISwimsuit 2019!" the publication announced on Instagram. "And we think it's safe to say @gronk is pretty proud that his girl is a Sports Illustrated Swimsuit model!"
"The cutest, former @patriotscheerleaders member we ever did see!" the magazine added.
Gronkowski couldn't hide his excitement.
"It feels just unreal to say my girl is a Sports Illustrated Swimsuit model," said the 29-year-old. "It's just unreal the work she's been putting in and the workouts she's been doing to stay in shape… to keep the booty juicy! She's always been putting in the work and always the time, and she definitely deserves it."
"Camille has been working her whole life to get in the SI Swimsuit issue," continued Gronkowski. "Ever since we met she's been talking about, every single day basically… When she got the news she told me all about it. I couldn't be more excited for her."
Back in March, Kostek told Fox News she's always envisioned herself as a Sports Illustrated Swimsuit model and believed the magazine offers an empowering message for women.
"If I didn't think I could be here, I wouldn't do it," said Kostek. "It's been such a refreshing, exciting time for me to model and be represented by a company that embraces women of every shape and size. It's been so nice to not have that pressure to change just to be on a runway show or photo shoot. That's exactly what I stand for as a woman and a sister.
"I just want to send the best message possible to women. And I'm just so thankful because I honestly never thought I could model. I've always been told I wasn't tall enough, I wasn't thin enough. It's motivating when someone tells you it's possible to do something that seems impossible."
The Connecticut native trained to cheer for the New England Patriots at age 19 and joined the squad at 20. She was one of 500 girls competing for 20 spots.
"It's kind of tough to get noticed," she admitted. "Sure, I can kick my leg over my head, but how do I get noticed? I remember designing my costume as close to their uniform as possible so they can envision me already a member of their team. It worked!"
But becoming a cheerleader in 2013 wasn't as simple as an outfit change. Kostek insisted an eye-catching personality was just as valued.
"I remember seeing these stunning, stunning girls that were head-turning when they walked through the door," she recalled. "They can kick and turn and do an entire choreography, but they may not have known about the team's history or maybe they had a bad attitude… Once you're on the squad, you're representing a huge and reputable organization."
At the time, Kostek stressed she was ready to embark on her new journey as a model and envisioned herself on the pages of Sports Illustrated.
"I knew I wanted to step in the modeling world," said Kostek. "I never took modeling seriously because I was so busy with cheerleading.
"So I thought after the Super Bowl would be a good game to end it on. It was hard to say goodbye, but I knew that part of my life was over. I've been doing it since I was three. I was ready for something new. A new challenge."
Source: Read Full Article