Rami Malek Just Responded to a Kinda Cringey Viral Video of Himself Denying a Fan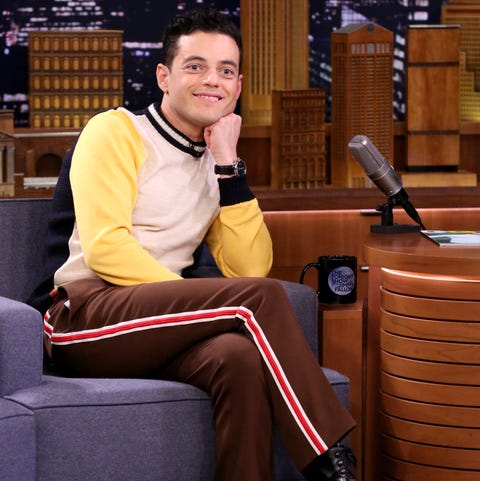 Let me catch you up, because a lot has happened in the world of Rami Malek in the past few days. First, he's in that new movie about Queen called Bohemian Rhapsody and that's pretty cool. Second, on October 29 a fan tried to have him shout out to her friends, and he was all like, can I not though? And then she posted that cringey moment on Twitter and it blew up. Here it is, for your records:
THIS IS PROBABLY THE MOST EMBARRASSING THING TO EVER HAPPEN TO ME pic.twitter.com/qIesyA3eWQ
I'm dying a little inside for both of them, TBH. If either of you need a hug, I'm here.
People on Twitter created some Rami-inspired memes, as they are wont to do. They're all pretty funny, btw.
Everytime Rami Malek sees a fan recording him: pic.twitter.com/6GGmNsEYLU
rami malek when a fan asks for a video pic.twitter.com/nMMqeyXJ7u
rami malek when he sees a fan recording instead of just taking a picture pic.twitter.com/W85EnKSLuC
Last night, Rami said he's seen the video and he didn't think it was that bad! Here are his full thoughts on the matter via an interview with Vanity Fair:
The takeaway Rami wants everyone to know: He's not against fan pictures, OK? "I am happy to take photos with anyone. I just want to be aware of what people are doing in the moment," he said. "When someone films you automatically, it's a bit intrusive."
Follow Rachel on Twitter and Instagram.
Source: Read Full Article