Prince Harry and Meghan Markle Reunite with Royals for First Event in Years
They royal family gathered for the Queen's Service of Thanksgiving at St Paul's Cathedral this morning—the first public appearance Meghan Markle and Prince Harry have made during the Queen's Platinum Jubilee. And they fully dressed for the occasion, showing up hand-in-hand and greeting other members of the royal family.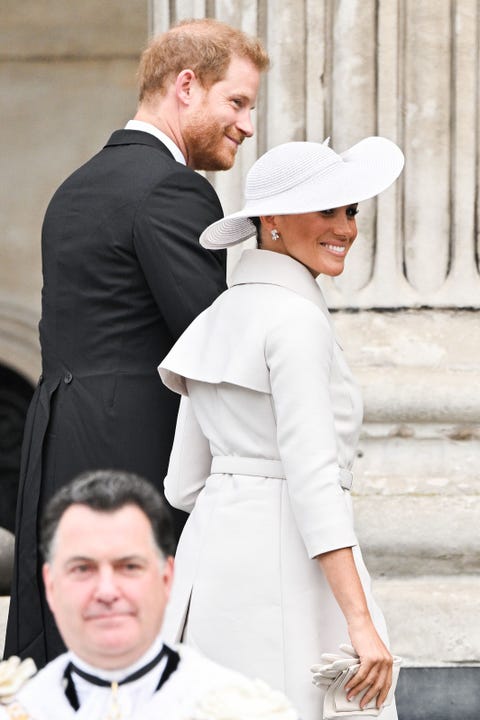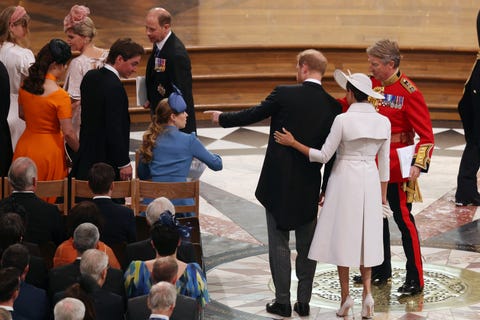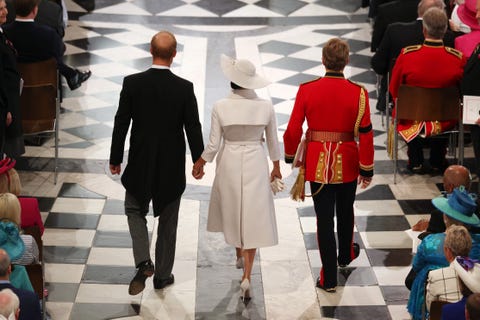 According to The Daily Mail, Meghan and Harry introduced their daughter Lilibet to the Queen for the first time yesterday during a private post-Trooping the Colour lunch attended by senior royals. They're also holding a birthday party for Lili tomorrow, which is expected to be attended by Her Majesty—who skipped the Service of Thanksgiving today.
The palace released a statement on the matter, saying that while the Queen "greatly enjoyed" her birthday parade, she "did experience some discomfort." The statement added, "taking into account the journey and activity required to participate in tomorrow's National Service of Thanksgiving at St Paul's Cathedral, Her Majesty, with great reluctance, has concluded that she will not attend."
Meanwhile, the Cambridges have to miss Lilibet's birthday party due to an engagement in Wales, but The Mirror reports that Wills and Harry have re-bonded recently, and a source said, "William sees that Meghan is a good mother and loyal wife and he is genuinely pleased for his brother. It seems that the two of them have healed the rift and are very much back on their old buddy terms. Meghan's distance from Kate has also helped heal the friction bet the two men."
Source: Read Full Article