Name Something More Pure Than Ryan Gosling and Damien Chazelle's Friendship, We'll Wait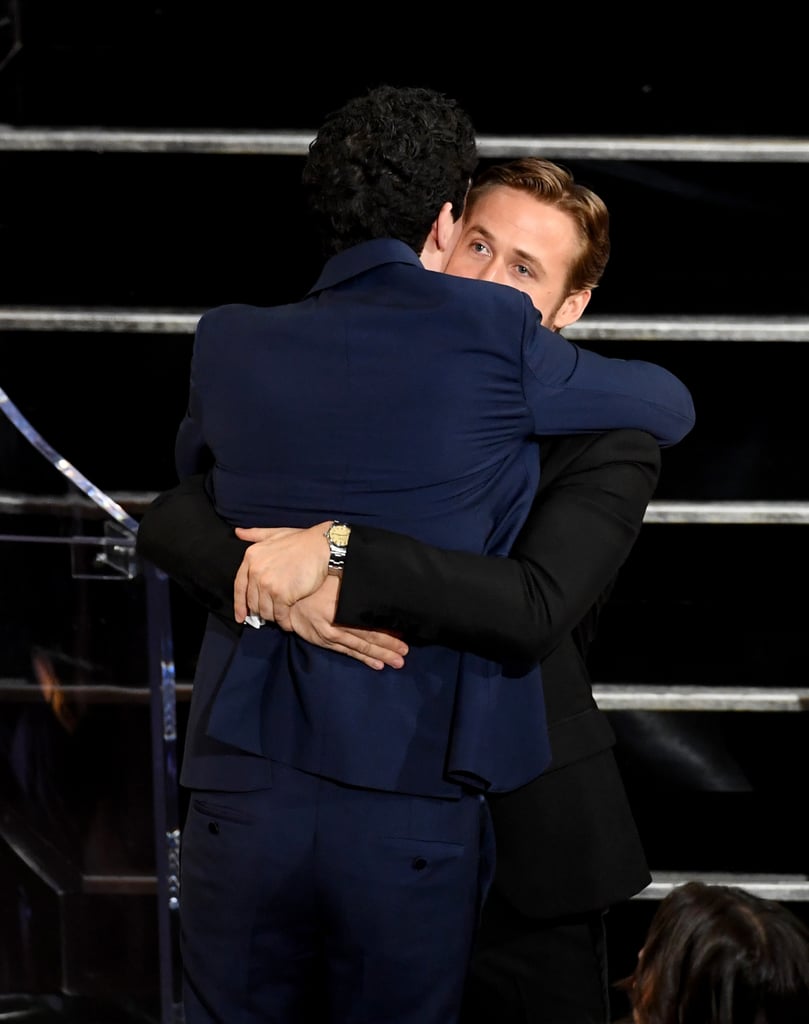 Is there anything purer than Ryan Gosling's relationship with director Damien Chazelle? The answer is likely no. The Oscar-recognized duo have now worked together twice, and both their professional and personal relationships are ones to envy. The pair first combined their talents on the critically acclaimed La La Land and are now promoting their second project, First Man, a biopic of astronaut Neil Armstrong's life.
As a result of their collaborative efforts, the two have formed an undeniably sweet bond. In fact, spotted at press junkets, premieres, and award shows, they have often expressed their friendship through childlike smiles, sly smirks, and warm embraces. Read on for all the pictures of their sweet budding relationship.
Source: Read Full Article