Meghan Markle Wants Prince Harry to Stand Under Her Umbrella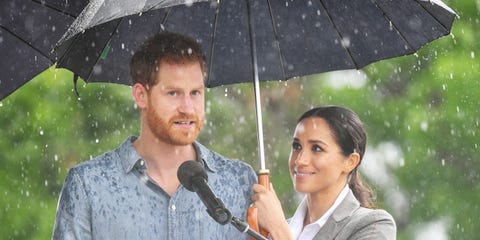 Meghan Markle and Prince Harry's first royal tour started with aplomb this week, with the announcement that the Duke and Duchess of Sussex are expecting their first baby together in the Spring of 2019. And throughout their busy week of engagements, Meghan and Harry have been nothing short of adorable.
Proving that they are constantly supportive partners, when Prince Harry needed to give a speech in the pouring rain, Meghan Markle stepped in to hold an umbrella over her husband. And not only that, she also managed to gaze at him super romantically as he spoke to the crowd.
And according to People, the Mayor of Dubbo even offered up his own umbrella to Prince Harry when the rain started, to which the royal smoothly replied, "It's all right, I've got my wife," which is your cue to start swooning:
View this post on Instagram
"You are the salt of the earth – honest, hardworking and as tough as they come. And that resilience, sense of humour and commitment to the land are the qualities that make you unique. You are the backbone of this country." — Thank you to everyone that came out in the rain in Dubbo to meet The Duke and Duchess of Sussex! #RoyalVisitAustralia #Australia #Dubbo
A post shared by Kensington Palace (@kensingtonroyal) on
The Duke and Duchess were visiting Victoria Park in Dubbo, at which Harry gave an inspiring speech to everyone who'd come out to meet the couple. Per People, the region has struggled with issues of drought over the last few years, making the ensuing bad weather somewhat serendipitous.
Prince Harry told the crowd, "You are the salt of the earth–honest, hardworking and as tough as they come. And that resilience, sense of humour and commitment to the land are the qualities that make you unique. You are the backbone of this country." Considering the positivity of Harry's words, it's unsurprising that Meghan couldn't help but look at her husband like this: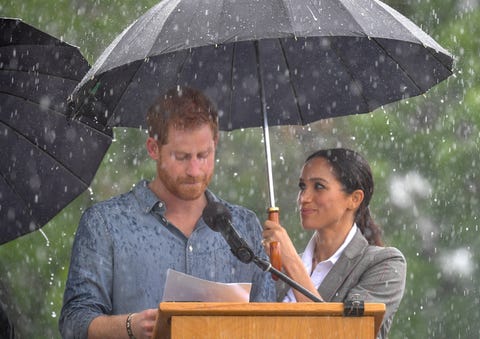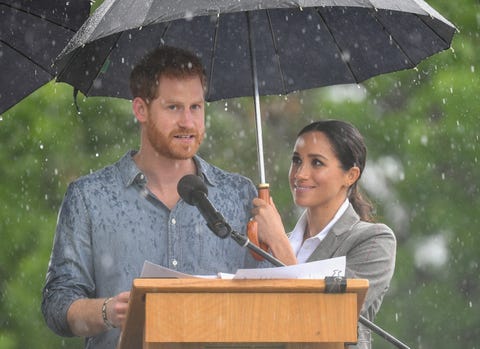 And even when they weren't at the podium, Harry and Meghan continued to embody #couplegoals with a plethora of super cute PDA moments. Plus, Meghan wore an extra special blazer designed by her BFF Serena Williams for the occasion, which you can still shop right now: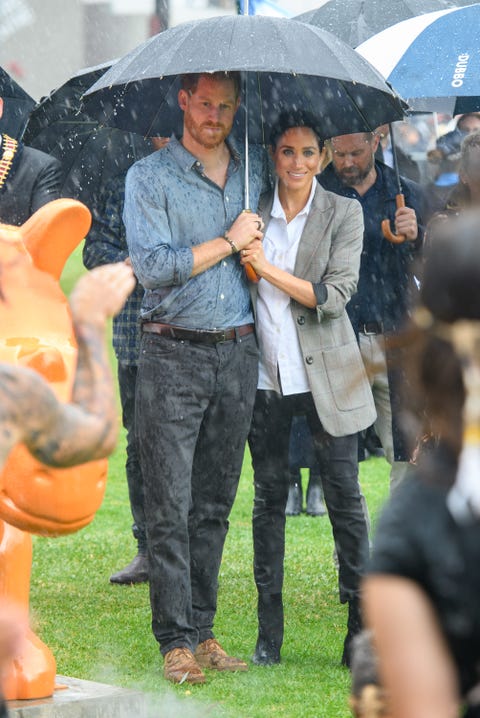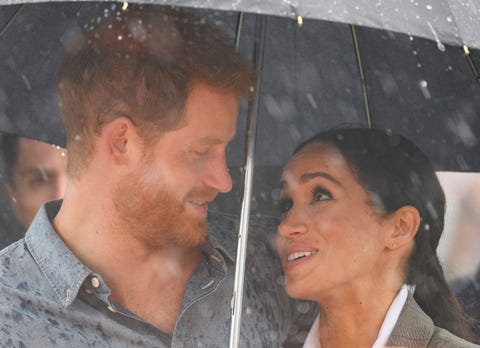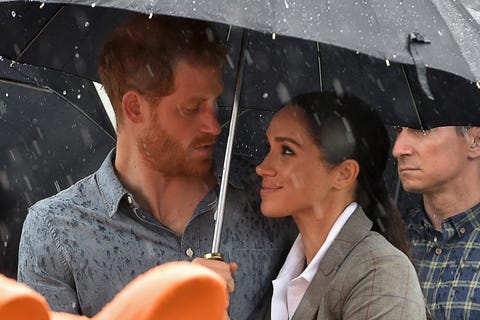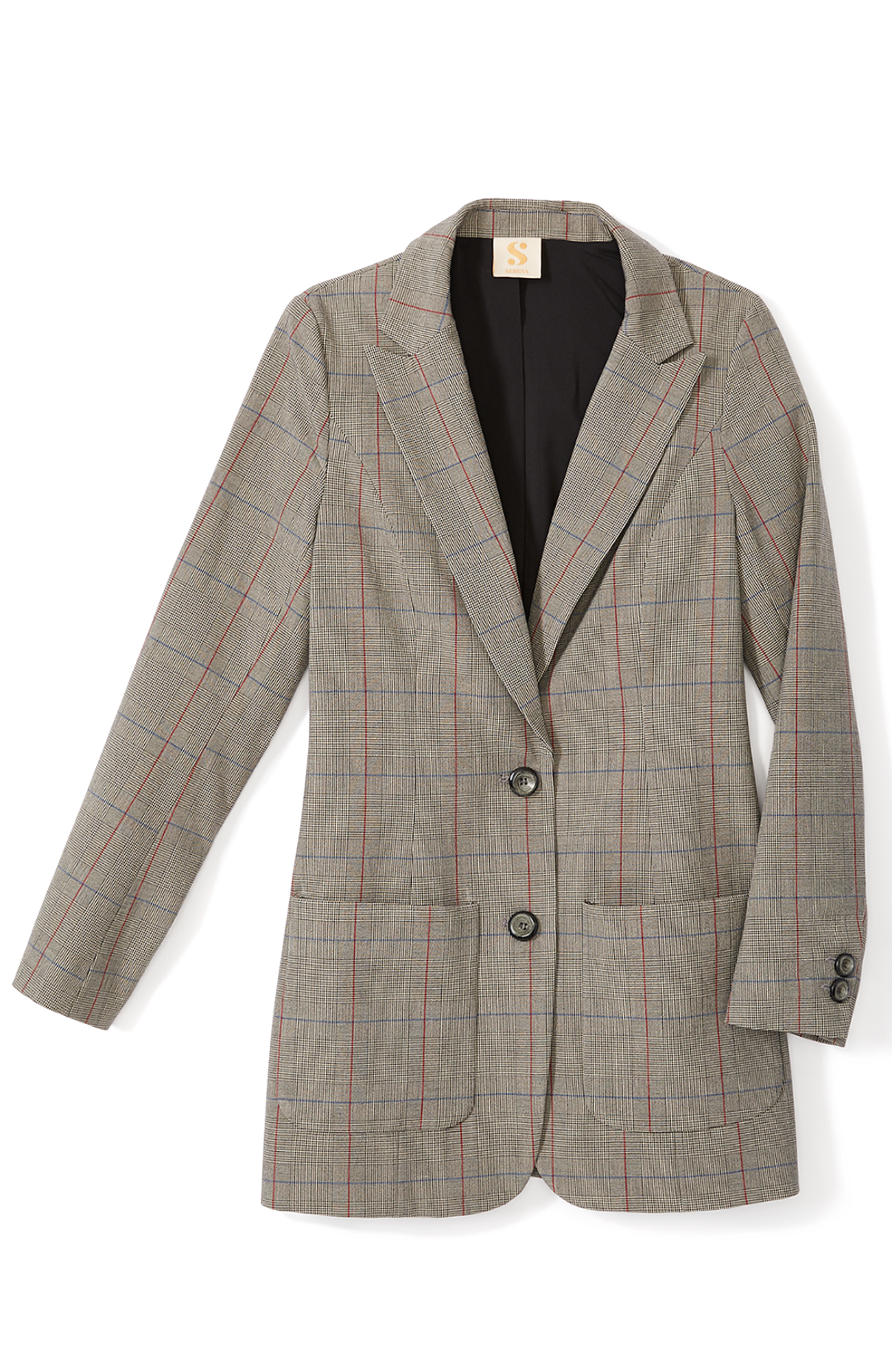 Okay, well I'm basically dead now. But here's one more: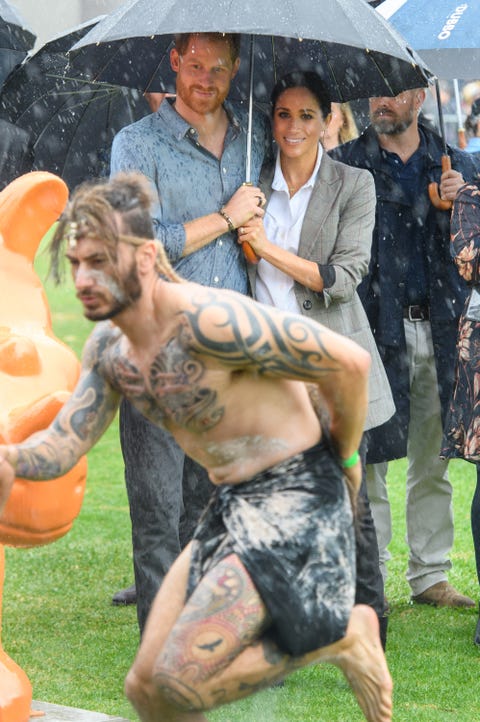 Source: Read Full Article