Meghan Markle Totally Kept Her Cool When an Athlete Broke Royal Protocol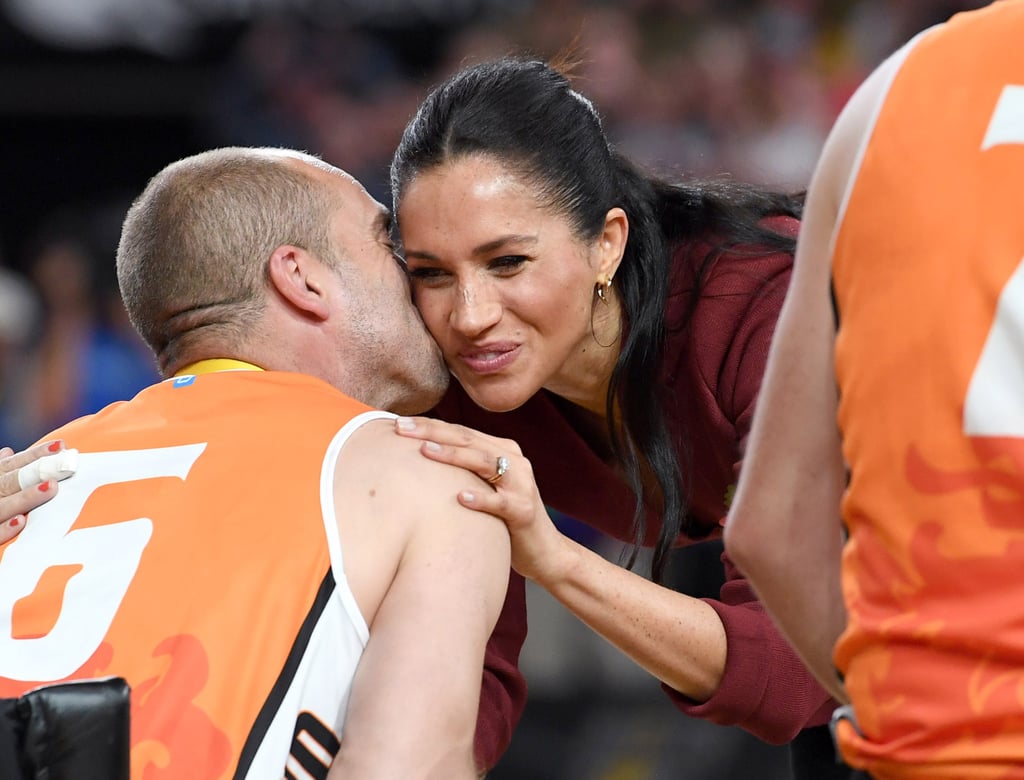 Meghan Markle Totally Kept Her Cool When an Athlete Broke Royal Protocol

Meghan Markle deserves a medal for staying royally composed, no matter what. The Duchess of Sussex visited the Invictus Games wheelchair basketball finals during her royal tour with Prince Harry, and she was greeted with a quick surprise as she congratulated the athletes.
Meghan awarded medals to the players from team USA and the Netherlands, and one participant in particular made their meeting a bit more personal. Instead of just shaking Meghan's hand, he quickly gave her a kiss on the cheek. Contact with the royal family usually doesn't go beyond a handshake and can sometimes be treated as breaches in protocol. Meghan stayed collected, laughed off the surprise kiss, and kept moving down the line.
Blink and you'll miss it, but Kensington Palace actually included a short clip of the moment in the video below. Keep reading to see the moment play out, as well as up-close snaps of Meghan's reaction and her day at the finals.
Source: Read Full Article