Meghan Markle Just Wore a Necklace Made from Pasta, & Now I Want One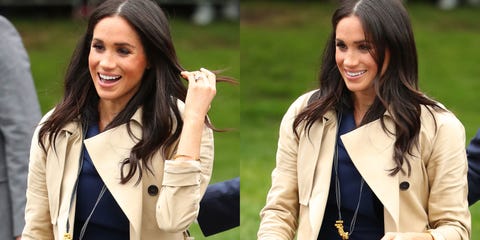 Meghan Markle and Prince Harry's first royal tour is off to an incredible start. Following the announcement that Meghan is pregnant with her first child with Prince Harry, which is due in Spring 2019, Australian fans have excitedly been congratulating the couple during every visit. And one young fan even went to the effort of making Meghan a special necklace made out of pasta, which the Duchess decided to wear, so now I want one.
The pasta necklace was made by a boy called Gavin, according to journalist Rohan Smith. Per Smith on Twitter, "Gavin woke up 'with a cough' so had to stay home from school today. He whipped together a necklace for Meghan, painted it gold and hopes to give it to her soon."
While we obviously hope that Meghan doesn't catch Gavin's cough, it's beyond adorable that the little fan put so much effort into making something for the Duchess:
And proving that dreams really do come true, Gavin got to give the necklace to Meghan, and she even put it on. In the sweetest move ever, the Duchess wore the pasta necklace for several photos, which shows just how much she values each and every fan.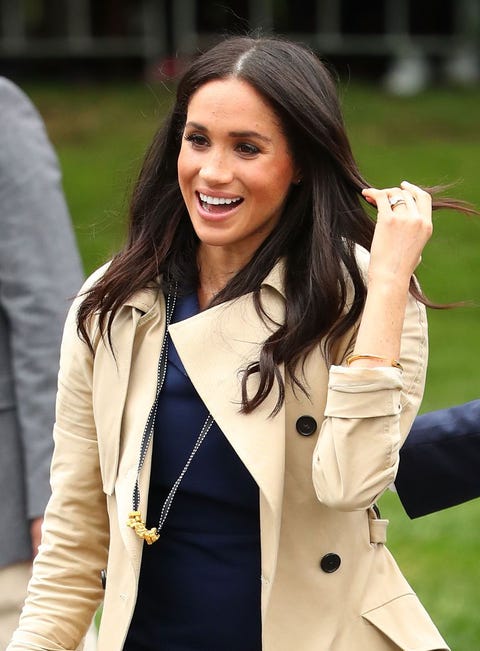 Meghan and Harry will visit Australia, New Zealand, Fiji, and the Kingdom of Tonga in the coming weeks, where they're sure to meet a lot more of their fans. Earlier, Prince Harry graciously hugged a fan who'd stepped out to meet him at the Royal Botanic Gardens. Understandably, upon meeting the prince, the woman couldn't stop crying, which is highly relatable.
Source: Read Full Article