Megan Thee Stallion wore gilded Moschino to the Met Gala: stunning?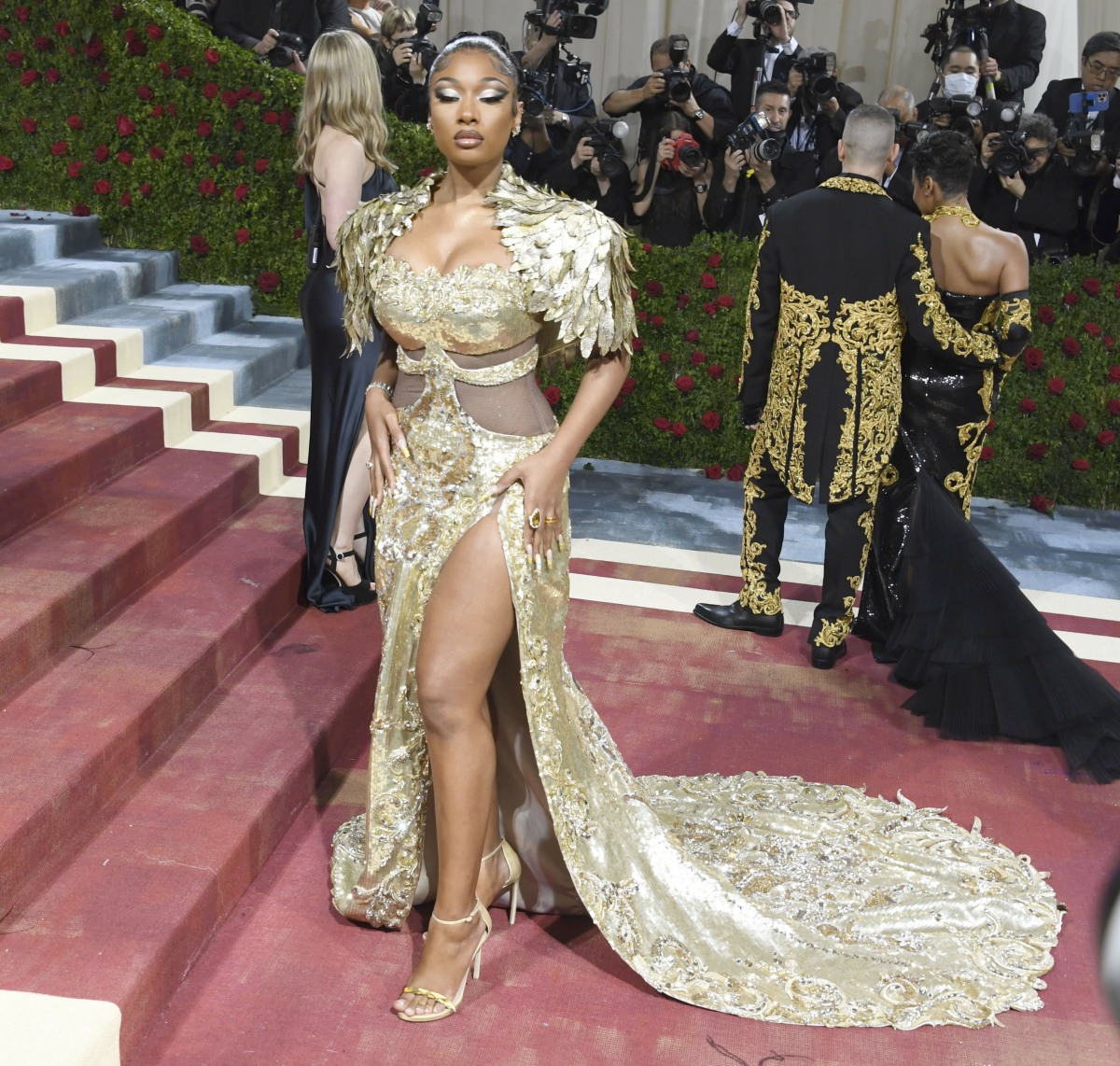 It feels like all of the ladies who heard "gilded glamour" and thought "okay, gold" had the easiest f–king time of it. It really was that easy!! Like, we should have seen so many gold looks on the Met Gala carpet. We didn't though, save for a handful of truly great looks, like Megan Thee Stallion in Moschino. She looks spectacular, I have no notes. Okay, one quibble – I feel like Meg is too into slitted skirts. This dress would have looked amazing without the slit. I love her styling though, she looks perfect.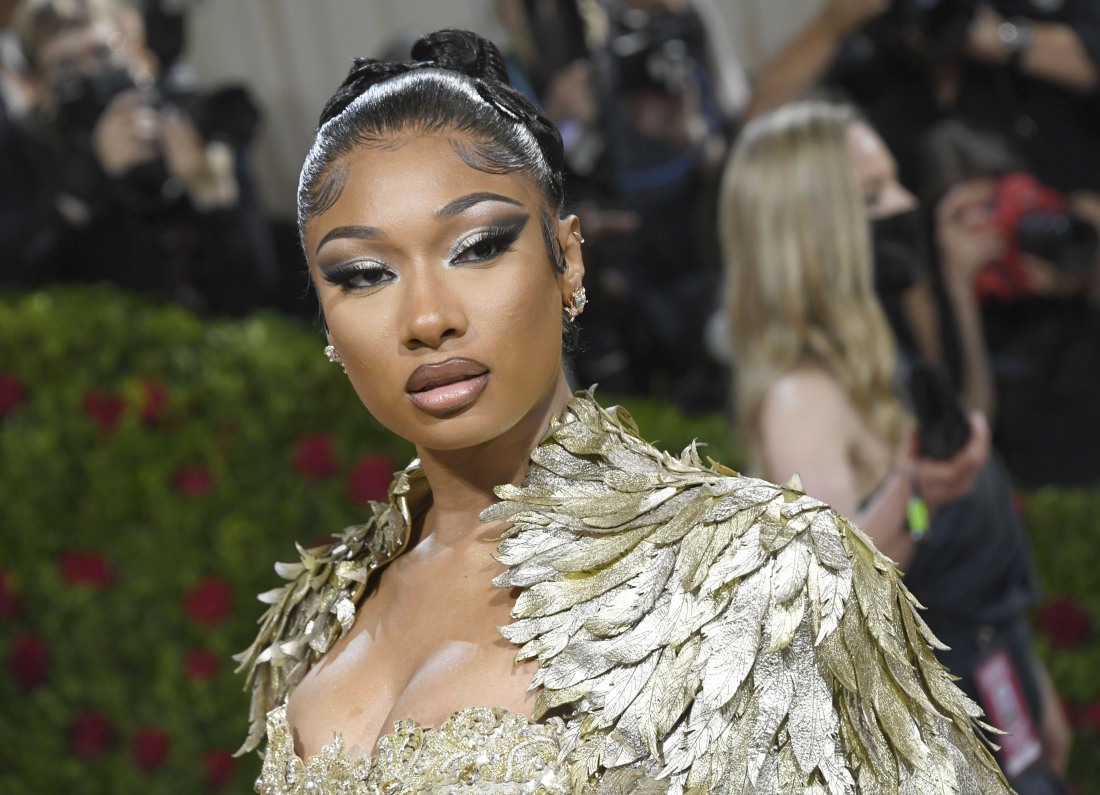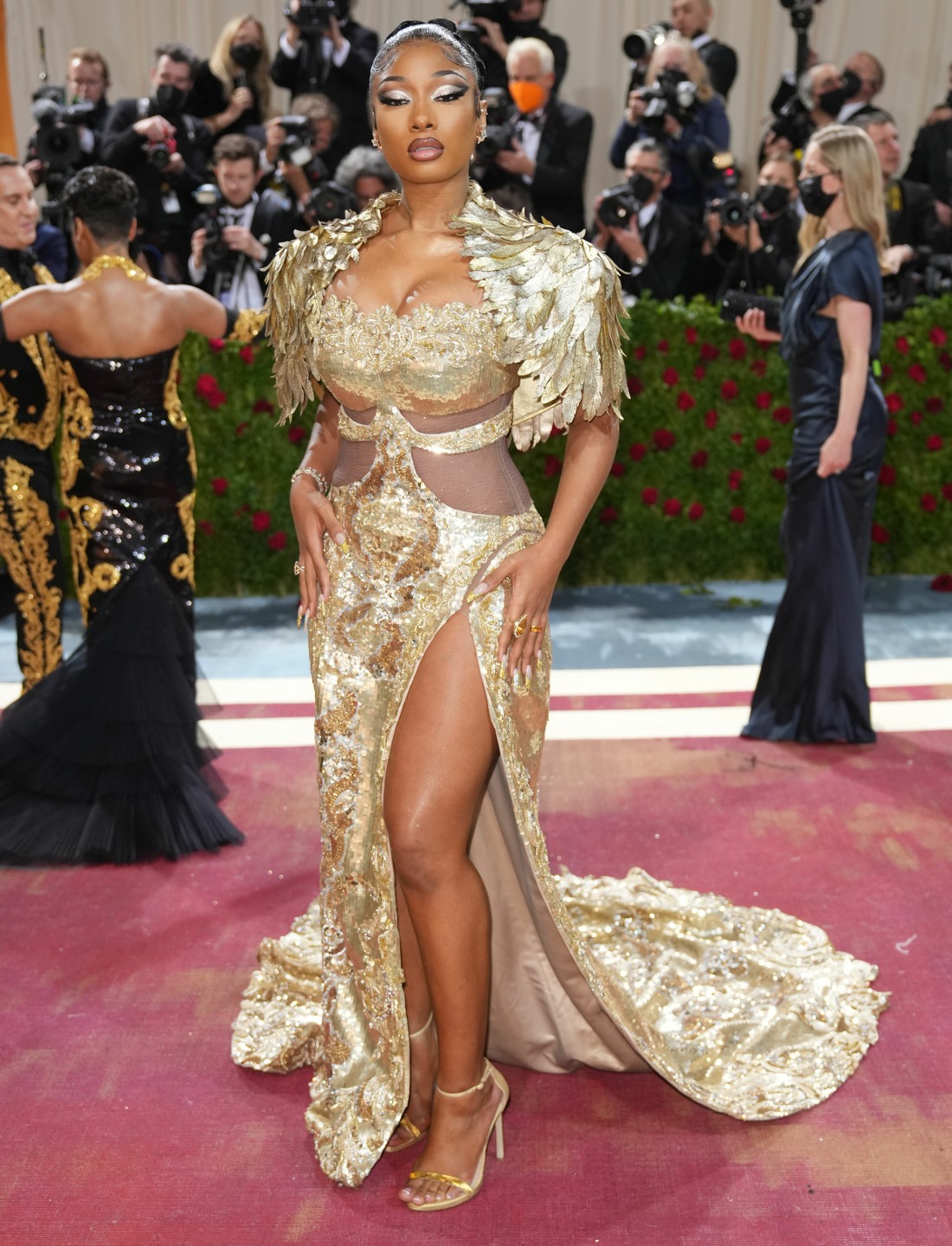 Vanessa Hudgens also wore Moschino and she got a lot of attention because she arrived first and she hosted one of the red carpet specials. I mean… it's sheer and black and it's what I would have expected from her. It's fine. Her body looks amazing.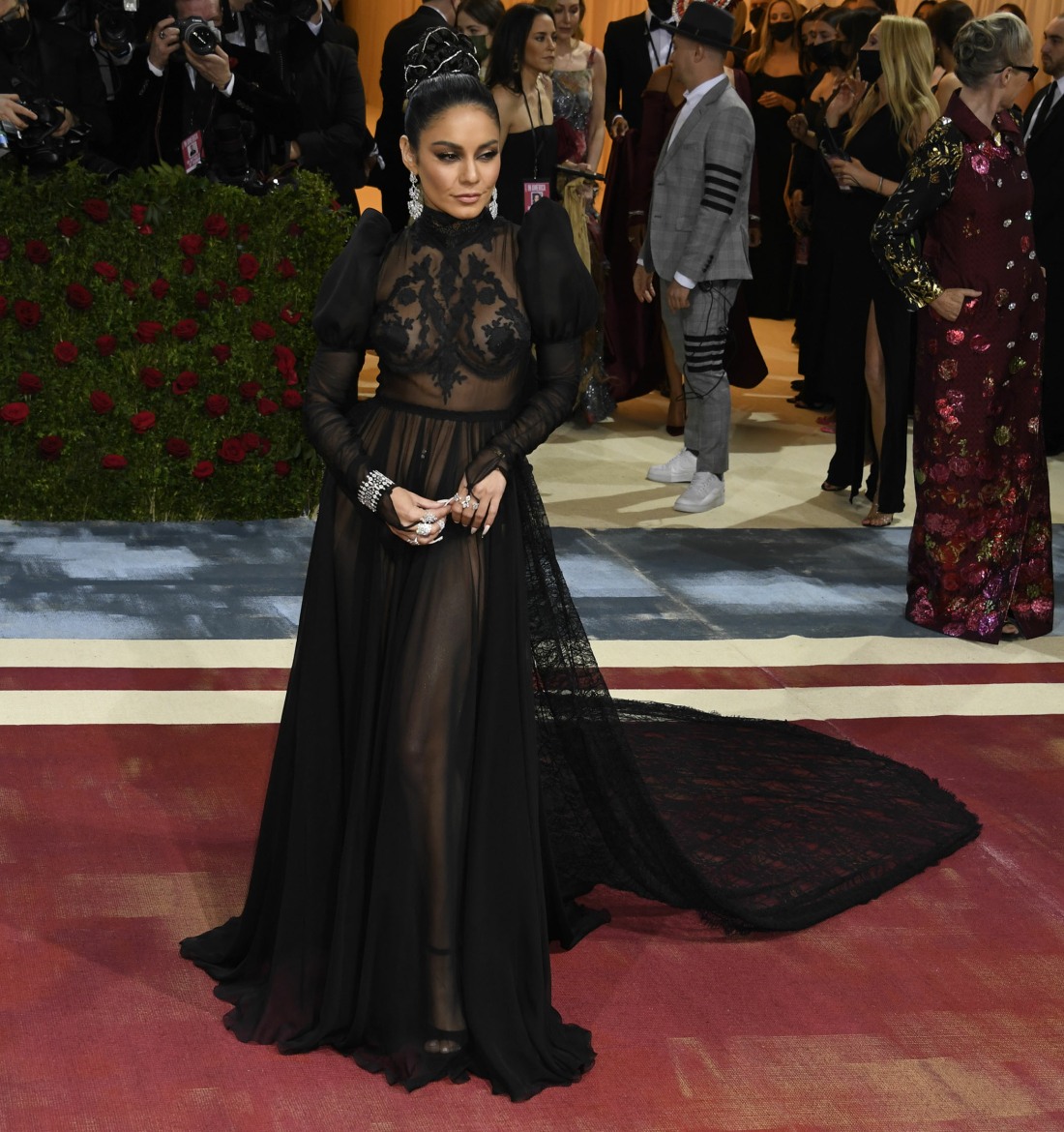 Ariana DeBose in Moschino. I absolutely get the thought behind this, but the execution was so cheap-looking! Poor Ariana.
Embed from Getty Images
Nicola Coughlan in Moschino. I adore this. It's perfect. The pink-and-black combination, the feathers, the train, the structure throughout the bust and waist. All of that and it manages to not look costume-y at all.
Embed from Getty Images
MJ Rodriguez in Moschino. Love this. This also would have looked amazing on Thee Stallion, right? I wonder if there was talk of maybe giving it to Meg.
Embed from Getty Images
Madelaine Petsch in Moschino. Messy, fun. An interesting interpretation of the theme.
Embed from Getty Images
Photos courtesy of Getty, Instar, Avalon Red.
Source: Read Full Article