MCU Legend Ming-Na Wen Basically Has Disney's Version of an EGOT
Being an EGOT (winning a Tony, Grammy, Oscar, and Tony) is a rare designation for a notable. Only 15 exist in the world, though more are almost there. However, in the world of Disney, a whole other process exists.
Those loyal to the Disney studios long-term are often rewarded in some way, sometimes with their own award for legendary status. One of the recent standouts is Ming-Na Wen.
Wen has worked for Disney going back two decades, with her most famous job being the voice of Mulan in the self-titled 1998 animated classic. After that, her career with Disney went in some ironic directions.
It led to her being one of the few working for four different Disney studios, now a Disney EGOT designation.
The first Disney project Ming-Na Wen worked on was not 'Mulan'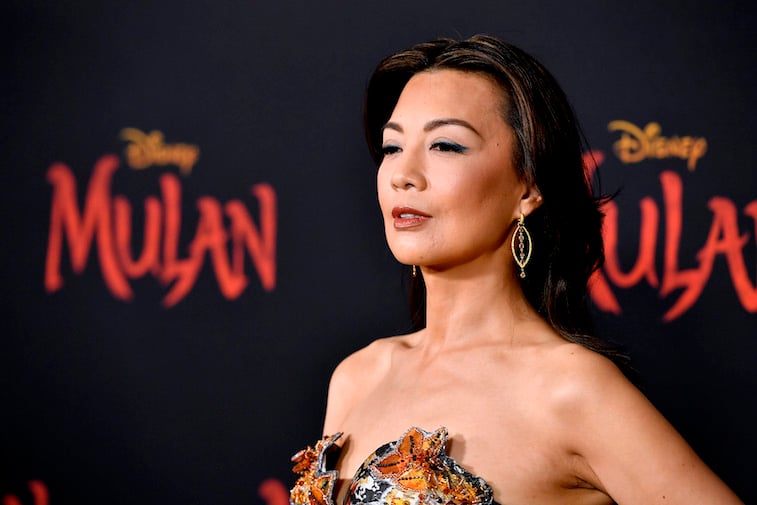 RELATED: Ming-Na Wen: Joining the Star Wars Universe Was a Lifelong Dream Come True
Perhaps it might surprise some to learn Wen's first job with Disney was not voicing Mulan. Her movie career essentially began winning a role in the ensemble The Joy Luck Club in 1993. This was produced by Walt Disney Studios (or Hollywood Pictures at the time).
Her role in that as daughter June Woo was a standout. No doubt Disney put her to the front of the list for any future projects, even if Wen became booked with other acting jobs for the next five years.
For whatever reason, The Joy Luck Club did not take her into the stratosphere like it should have. The movies and TV roles she did over the next several years arguably never lived up to her true abilities.
Once her voice became iconic in 1998's Mulan, her association with Disney was on solid ground, if also spread out over the next 20 years.
Continuing to work for Disney Animation Studios
A few years passed, but Wen went back working for Disney Animation after Mulan. She voiced the Mulan character in 2002 for Disney's House of Mouse. It was a series designed for Saturday mornings on ABC, one of the last remnants of such programming for kids.
A few years later, she voiced Mulan yet again in the direct-to-video release of Mulan II. As much as people derided Disney's decision to go into animated sequels, it would become Wen's last work for Disney Animation to date.
By this time, she had worked for two Disney studio divisions. Little did she know she would eventually do a full-circle trip back to Disney thanks to the Mouse House acquiring so many media properties.
Winning roles in Disney-owned studio projects
RELATED: Sweet Fan Theory Finally Connects 'Agents of SHIELD' Back to the Larger MCU
Landing a role as Agent Melinda May in Marvel's Agents of SHIELD was another casting coup for Wen. When winning the role in 2013, Disney did not yet own Marvel, adding some odd synchronism when Disney bought the studio while Wen was still on the show.
This confluence of irony also led to her being cast as Fennec Shand in The Mandalorian last year. Had Disney not bought Lucasfilm or Marvel, perhaps Wen would have never worked for Disney again.
As Screen Rant points out, this places her in a unique position as the equivalent of a Disney EGOT. The only thing potentially progressing this further is if she does the voice of a character in a Pixar feature.
Oddly enough, she was never asked to participate in the still unreleased live-action remake of Mulan.
What other associations will Ming-Na Wen have with Disney?
Already designated a Disney Legend, Wen may have a stronger association with Disney now than when she first started. Her role as Fennec Shand looked like it ended with her death in the first season of The Mandalorian. Yet, with some mystery behind that (possibly related to Boba Fett rescuing her), a good bet exists Fennec is still alive.
If so, it means fans will likely see Wen again just as she wraps up her association with Agents of SHIELD. Perhaps eventually, Wen will double-back and do something for Disney Animation again, proving one thing Disney has always done: They keep reusing their talent often through the decades.
Source: Read Full Article