'Little House on the Prairie' Star Michael Landon Revealed the 1 Experience That Changed His Life 'Completely and Forever'
Michael Landon was a well-loved and talented actor — but before he had his sights set on being a Hollywood icon, he had more athletic ambitions. Landon once shared how a surprising experience changed his life so profoundly.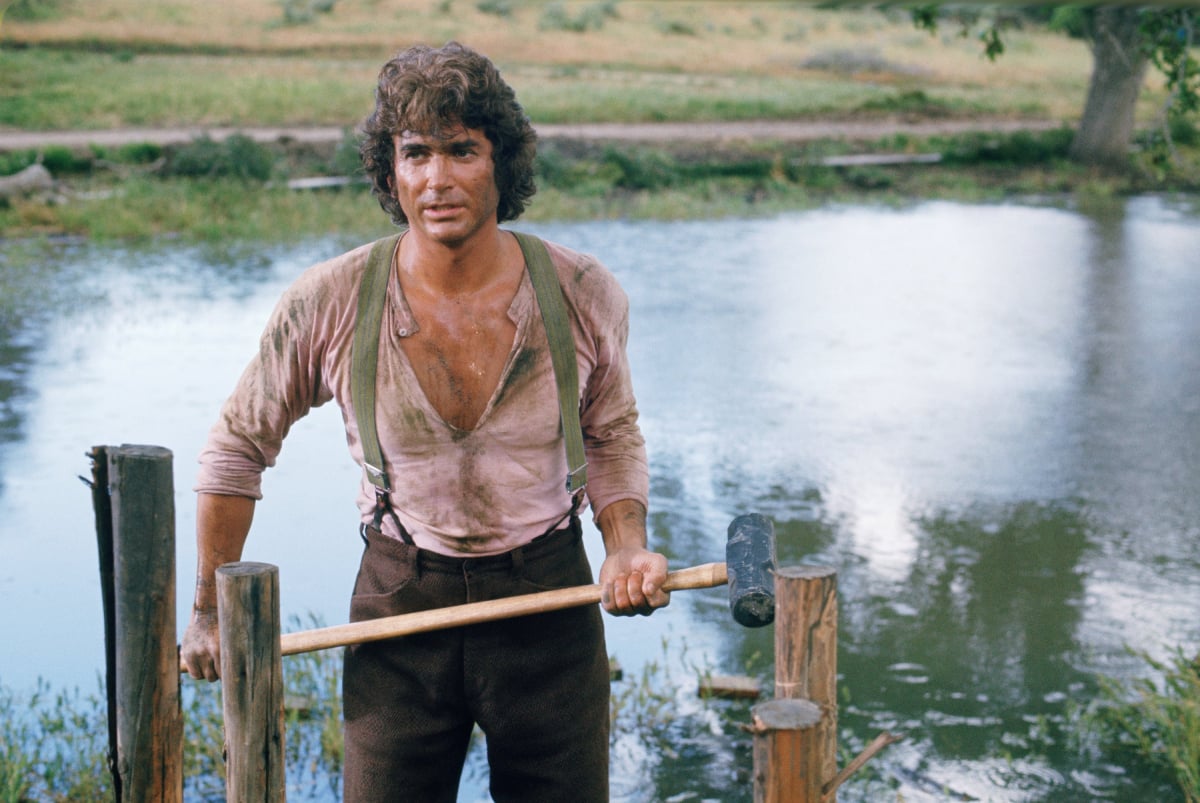 Michael Landon had a life-changing experience
In a 1991 interview with Life (via AP), Landon discussed how he experienced something that really changed his life — he discovered he had a talent for track and field.
″And then something happened that changed my life completely and forever," he explained. "One day in gym class, the teacher took us out to the practice field and everybody had a turn throwing this crappy old metal javelin … But when it came my turn I threw that javelin the length of the field and into the stands at the other end, at least 30 feet farther than anybody else.″
His record-setting 193 ft 4 in (58.93 m) toss in 1954 was the longest throw by a high schooler in the United States that year and earned him an athletic scholarship to the University of Southern California.
Michael Landon believed his hair played a role
His athletic pursuits shriveled and took a backseat, however, something he chalked up to his hair, of all things. It was Landon's belief that his hair really fueled him and when that changed, his athleticism became part of his history.
"I have something about hair," Landon told The Washington Post in 1983. "I was positive when I was a kid that God had given me a gift, the same as Sampson had."
"No I'm not kidding," he added. "I weighed 125 pounds in senior high school and I was the best javelin thrower in the United States by far. Well that just doesn't make sense. But it does to me because I'd let my hair grow longer and longer and longer."
Landon discussed his pre-fame aspirations as the interviewer shared that the actor attended the University of Southern California, where "the football players thought Landon was a weirdo with all that hair, so they held him down and shaved his head and Michael Landon says his strength was gone."
Landon believed that, without his hair, he couldn't throw the javelin like he used to, so he quit college. "I'd have to do it lying down. I don't think I'd have the strength to get on my feet," he shared.
He made a semi-autobiographical movie
Landon wrote and directed the 1984 movie Sam's Son, which is semi-autobiographical.
In a 1985 New York Times review, the reviewer gave a plot synopsis. "The young Gene Orowitz (Mr. Landon's real name) is a javelin-throwing athlete and aspiring actor who inadvertently falls under the influence of Cecil B. De Mille."
The reviewer added, "While watching Mr. De Mille's Samson and Delilah, Gene decides that any 'Sam's son' ought to think twice about haircuts, so he devises a number of tricks to keep his real coiffure a secret. Midway through the film, he has his head encased in a helmetlike plaster cast, claiming a mysterious injury but actually hoping to improve his chances in a javelin-throwing meet."
Source: Read Full Article