Kylie Jenner Just Called Travis Scott Her 'Hubby' on Instagram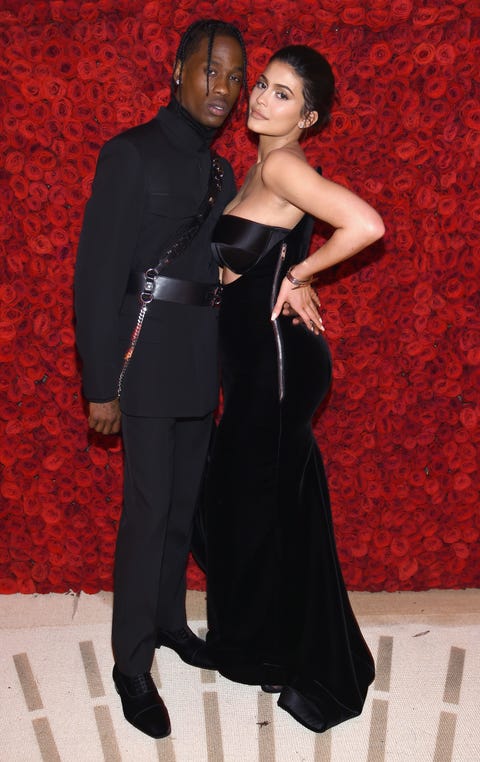 After a busy weekend posting revealing looks on Instagram, Kylie Jenner supported boyfriend Travis Scott by watching Saturday Night Live, on which he was the musical guest.
Along with posting multiple videos of her beau on her Instagram Stories, Kylie made it clear that her relationship with Scott is most definitely going strong. In one particular caption, the makeup mogul referred to the rapper as her "hubby," which she followed with three heart eyes emojis.
Meanwhile, she simply captioned another video with a drooling face emoji. Kylie is obviously super proud of her boyfriend's appearance on SNL and wants everyone to know it:
View this post on Instagram
A post shared by Kylie Jenner's Snapchats (@kyliesnapx) on
View this post on Instagram
A post shared by Kylie Jenner's Snapchats (@kyliesnapx) on
Back in August 2018, the Kylie Cosmetics founder revealed that she lives with Travis Scott. Per Us Weekly, Kylie explained, "I'm actually scrolling through Instagram right now, and it says that me and Travis don't live together, and so I just want to say that we never miss a night with each other, we go back and forth from my Calabasas house and the city home that we actually got together."
Rumors that Jenner was dating Scott first started at Coachella in April 2017, and they've been inseparable ever since.
Back in January 2018, Kylie revealed on social media that she'd given birth to the couple's first child, Stormi Webster, and had managed to keep her pregnancy almost entirely a secret. The announcement video has already had over 75 million views on YouTube:
Even if Kylie and Travis aren't officially married just yet, she already considers him to be her "hubby," which is pretty adorable.
Source: Read Full Article