Katie Holmes and Bobby Wooten III Just Made Their Red Carpet Debut—See All the Pics!
Katie Holmes and Bobby Wooten III are officially red carpet official! The new couple made their debut at the The Moth's 25th Anniversary Gala on Thursday night, where Bobby presented David Byrne with an award.
"I'm happy to have [Katie] here as my date," the musician told Us Weekly, while an insider at the party said they were "acting like they've been dating a long time."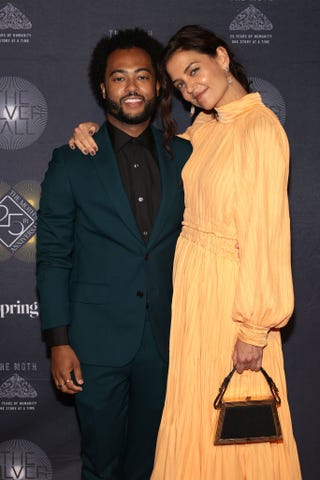 Quick reminder: Katie and Bobby started relationship speculation back in April, when they were seen kissing in New York City. Around that time, a source told Entertainment Tonight that "Katie and Bobby have been dating for a few months and it's been going great. Both Katie and Bobby are low key and easy going. The two are busy with their own things, Katie acting and being a mother and Bobby with his music, recently playing at Coachella, so they cherish the time they get together. Although they haven't been dating too long, they're really into each other."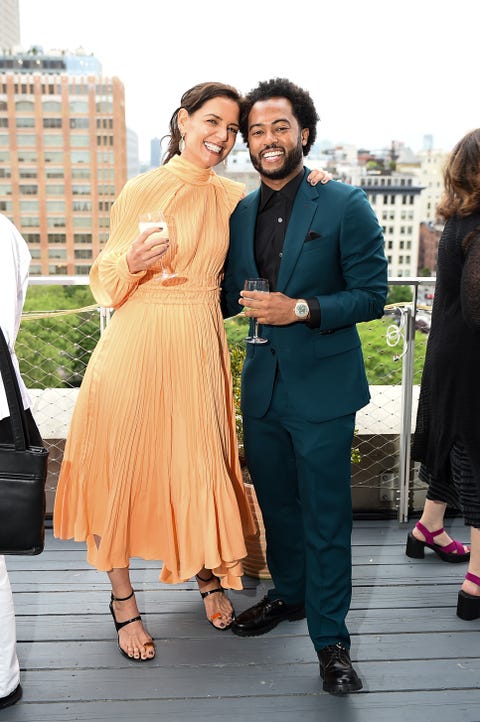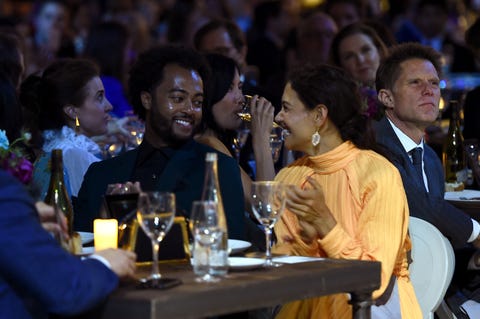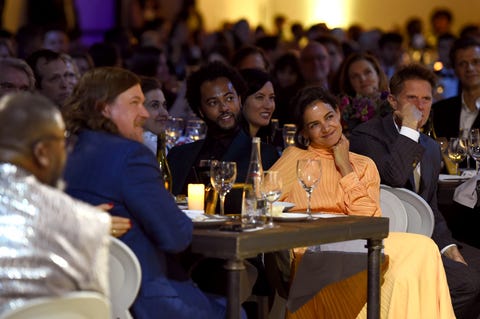 Katie and Bobby's relationship comes about a year after her split from chef Emilio Vitolo, who she started dating in September 2020. A source told Us Weekly at the time, "Their relationship fizzled. They figured out they're better off as friends. There's no drama that went down with the breakup and in fact, they're still friends. There's no drama that went down with the breakup. Katie and Emilio really enjoyed their time together — it just simply didn't work out."
But then in October another source hinted that Katie was ready to find someone special, saying she "has been going on a few very low-key dates but nothing serious right now."
Guess those low-key dates turned high-key, because Katie and Bobby seem all kinds of in love!
Source: Read Full Article