Justin Timberlake does 'a lot' of Jessica Biel's shoe shopping: 'I love women's shoes'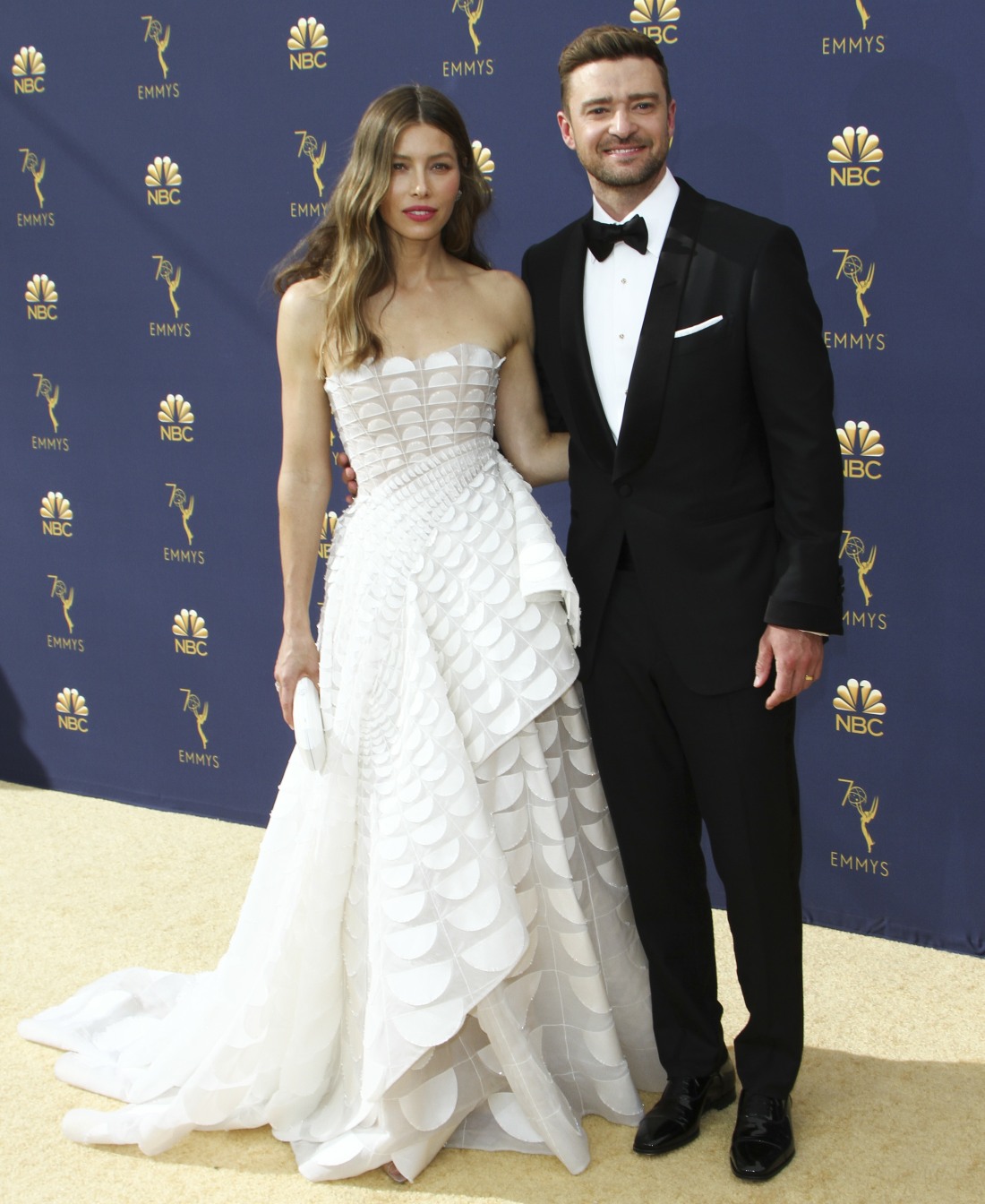 For years now, Jessica Biel has not had great style. I do think she's pretty, but her whole "look" is usually a failure, whether it's bad hair, a bad dress, bad makeup or various combinations of all three. For a while there, she had bangs and they were too long and too thick and they literally ruined every single one of her looks. These days, she's been looking a bit better (I thought her Emmy look was pretty good). So who gets credit? According to Justin Timberlake, he gets credit, because he cares deeply about Jessica's clothes and shoes. JT chatted with People Magazine about his Fresh Leaves line with Levi's, and he ended up talking about Jessica's fashion.
Justin Timberlake reveals that he's typically the curator of his wife Jessica Biel's shoe selection.
"A lot of times I'll push her to try something, like, 'You should own a pair of Jordans, just because,'" Timberlake, 37, tells PEOPLE. "I do a lot of her shoe shopping; I love women's shoes."
When it comes to red carpet style, he knows all eyes are on Biel (as they were at the Emmys, below, where she was nominated for her performance in The Sinner) and he does whatever he can to be a good-looking date.
"I make sure that I coordinate with my wife, for sure," he says when asked if he and Biel ever match their outfits on the red carpet. "It's like what they say about partner dancing: frame her. Be there to be the frame!"
But his style advice isn't just reserved for Biel. He says he's already building up an impressive collection of pieces to give to their 3-year-old son, Silas, one day. "He's built just like me, so there are two things — my Jordans and my Levi's—that I'll probably pass down to him. I love fashion so I always try to do like a little bit of a swerve on whatever [outfit] I'm [wearing], but style is not meant to be taken too literally; I try not to overthink it," he explains about his own fashion sense.
[From People]
I feel like we hear this often enough from celebrity men, that they care about their lady's shoes and feet. Personally, that doesn't impress me – a foot/shoe fetish is a pretty basic, vanilla fetish for most men, so it's not titillating or weird when a guy is like "I want to see my lady in Choos or Louboutins." Call me when your husband has an opinion on your brows or whether hot pink is really replacing Millennial Pink. I'm more interested in Justin pretending to think that he's not the main attraction when he's on the carpet with Jessica – "It's like what they say about partner dancing: frame her." LOL. He's not capable of that. If he's on a red carpet, he thinks he's the biggest deal there. He'll talk over Jessica in every one of her interviews, he'll try to pull focus, and if he could, he would wear the loudest, most clashing suit out there. Framing, my ass.
Something nice: Justin and Jessica visited LeBron James' I Promise school.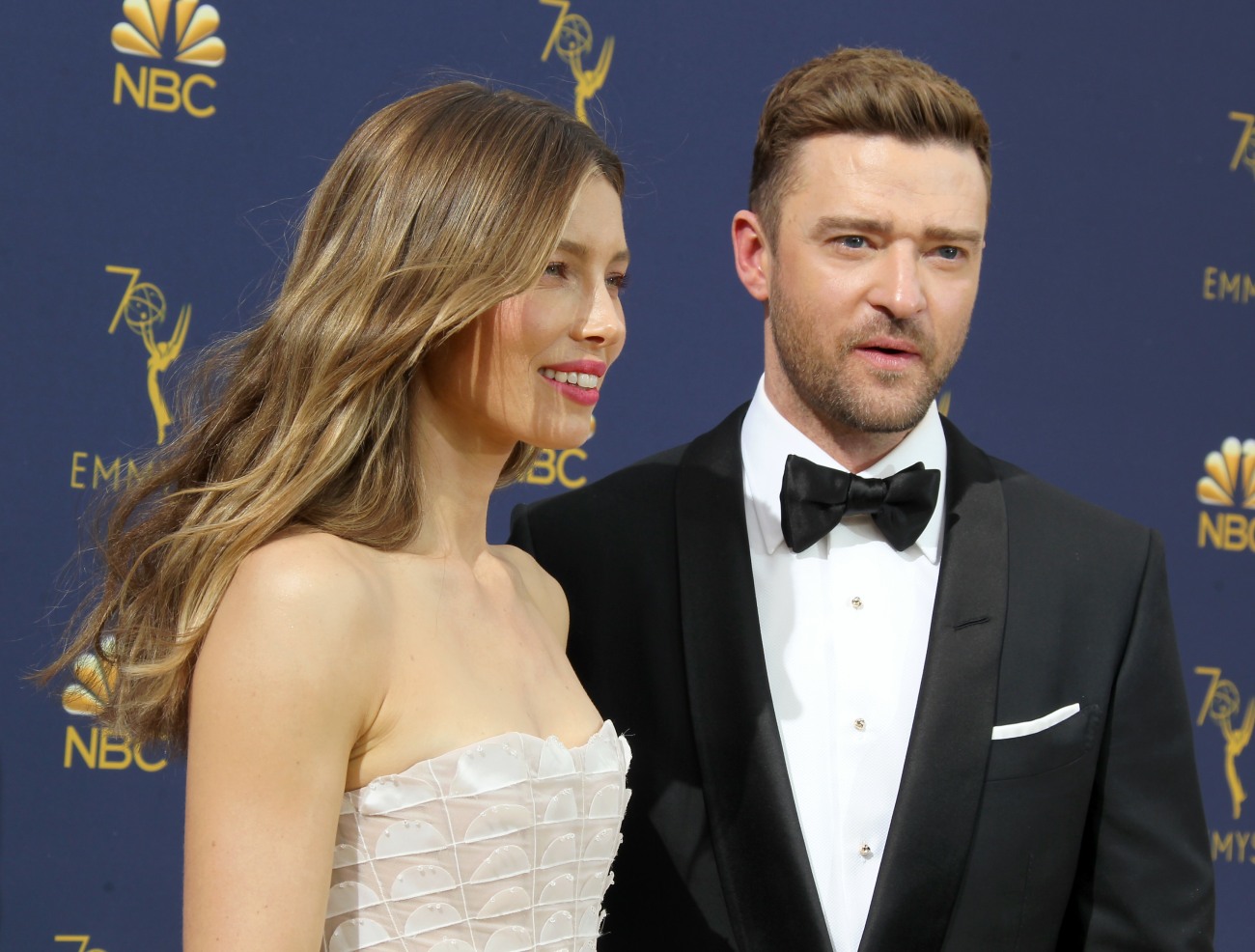 Photos courtesy of WENN.



Source: Read Full Article