Justin Bieber Slams H&M For Selling Unauthorized, 'Trash' Merchandise – 'Don't Buy It'
It might be too late for H&M to say sorry to Justin Bieber.
The 28-year-old "Peaches" crooner took to social media to slam the company for selling what he deemed to be unauthorized merchandise bearing his image.
The brand's French website features a collection of Justin-themed products including hoodies, tops and phone cases. A hoodie bearing lyrics from his song "Ghost" says "coming soon" on the English site.
However, Justin made it clear that he didn't sign off on the releases.
Click inside to read more…
He blasted them in a series of uploads to his Instagram story.
"I didnt approve any of the merch collection that they put up at H&M," he wrote in all caps. "All without my permission and approval SMH I wouldn't buy it if I were you."
He reiterated his feelings in a second post, referring to the collection as "trash."
"I didnt approve it," he wrote. "Dont buy it."
If you missed it, Justin had fans wondering if he'd gotten some new tattoos when he was seen out with a couple of star stickers on his face.
Check out Justin Bieber's messages below…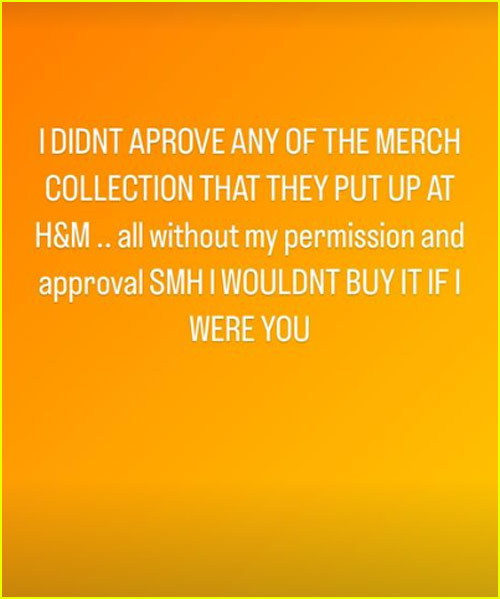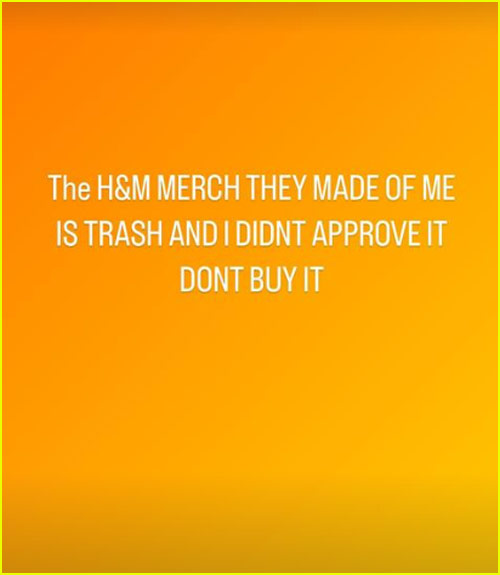 Source: Read Full Article