Joy Sunday Has the Same Birthday as Her Idol and "Wednesday" Costar Catherine Zeta-Jones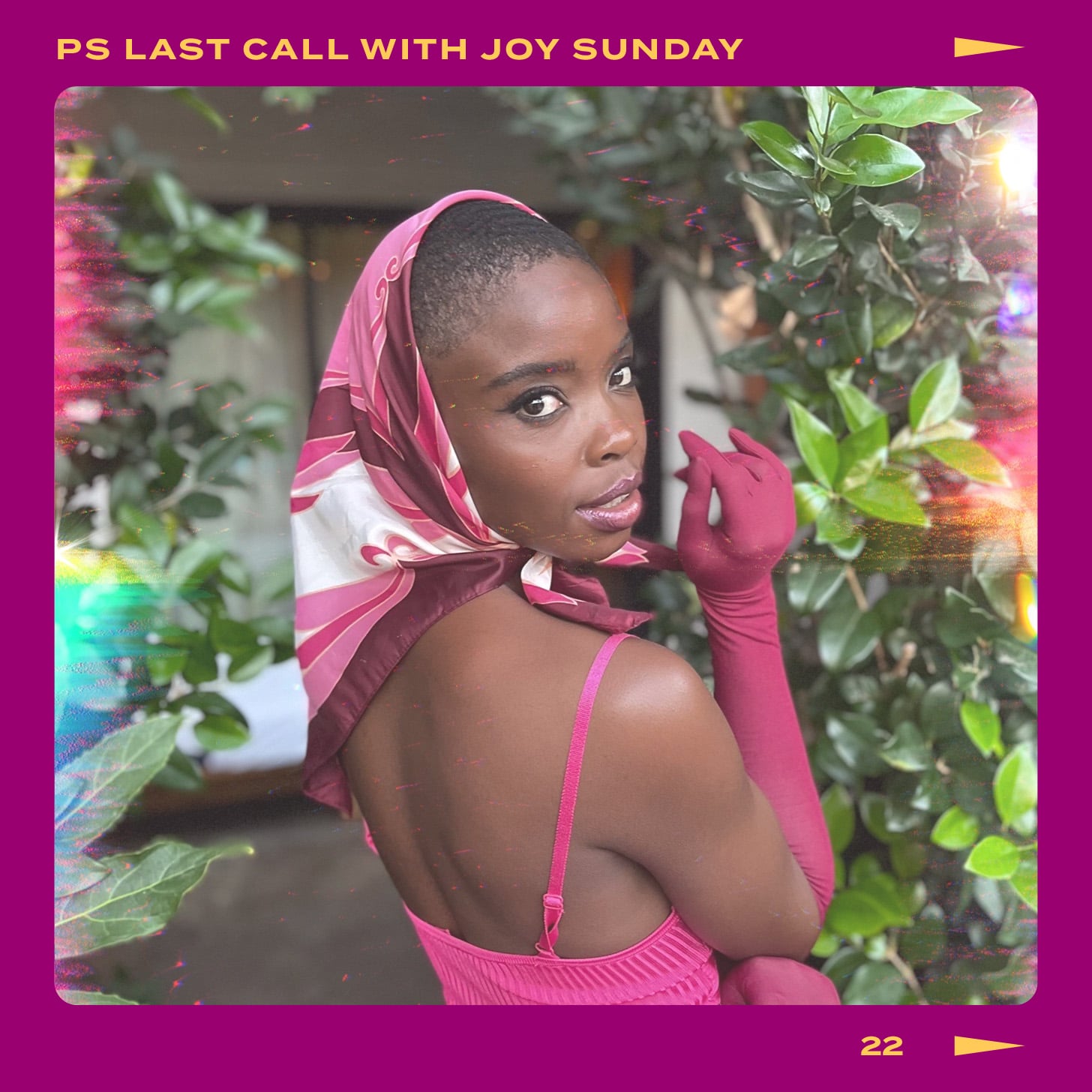 In our Q&A series Last Call, we get down to the bottom of every last thing with some of our favorite celebs — from the last time they were starstruck to the last song they listened to. This week, Joy Sunday takes our call.
Joy Sunday makes a huge impact in Netflix's new series "Wednesday." She stars as Bianca Barclay, the most popular girl at Nevermore Academy who butts heads with the titular Addams Family hero, played by Jenna Ortega. But things for Bianca are a lot more complicated than they seem on the surface.
Working on the show was a dream come true for Sunday, and a big part of that was getting to work with Catherine Zeta-Jones, who plays Morticia Addams. "Catherine was basically the first time I ever looked at someone and said, 'I want her job,'" Sunday tells POPSUGAR. "It was rewinding to me as a 10-year-old, watching 'Chicago' on my family's square desktop. And all I remember is just being so captivated by her. There was no screen that was too small for her." Meeting Zeta-Jones in real life was "such a reaffirming experience" in the sense of knowing "she was my inspiration, and now I get to be with my inspiration," Sunday says. "And we have the same birthday and everything, so it was just really beautiful to get to be with her on set."
Sunday felt honored in general to work with a cast of veterans who play the adults in the series, including Christina Ricci, Gwendoline Christie, and Luis Guzmán. "Christina was just so warm and so receptive," she recalls. "And Gwendoline is just such a treat to have around and really just the kindest, warmest person. And Luis is also just hilarious. . . . It was such an honor to be able to work with them and to feel like they saw me as an equal, even though they have so much experience."
Sunday first found out about the audition for the show in a five-minute voice memo from her manager. Despite the length of the message, her manager neglected to mention that legendary filmmaker Tim Burton was involved. "You see Tim Burton in your email, you're like, 'OK, I'm not going to get this,'" Sunday says. But she gave her all in the audition anyway. "When I moved forward [in the audition process], I was freaking out, shaking in my bones," she remembers. "I got to meet Tim over Zoom and did the audition, shaking everywhere from the neck down."
"Wednesday," she says, is the perfect marriage of her love of horror and dry humor, and she relished playing the "spirited" and "singular" Bianca. "I really fell in love with her from day one," she says. Sunday especially loved exploring the complications presented by Bianca's siren powers. "It's a lot of weight for a teenager to handle," she explains. "She's trying to genuinely connect with people, but she knows that they know she has this power to manipulate them. And so just trying to be herself can be a challenge, because people are kind of unwilling." Sunday has "a lot of empathy" for her character and tried to infuse "so much softness" into her performance.
Source: Read Full Article