John Legend Candidly Explained Why His Friendship with Kanye West Ended
John Legend is opening up about why he and Kanye West are no longer close friends, confirming that it basically came down to differences of opinion about politics. John was asked about his relationship with Kanye by CNN's The Axe Files host David Axelrod, who said (via the Daily Mail), "Let me ask you about your relationship with him. Because I know you're friends still, but he's, you know, his behavior and his politics, I guess — his politics are much different or have been much different than yours?"
John clarified that "we aren't friends as much as we used to be because, I honestly think because we publicly disagreed on his running for office, his supporting Trump. I think it became, uh, too much for us to sustain our friendship, honestly."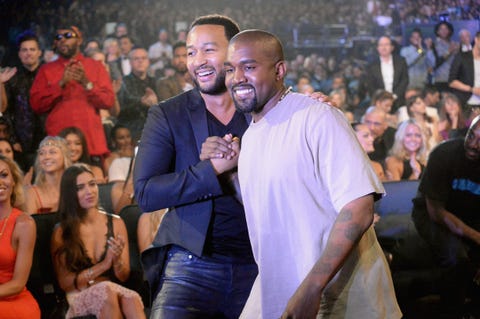 John explained that Kanye was "upset I didn't support his run for presidency of the United States of America for understandable reasons," adding "I wasn't alone in that, but, you know, he was not happy about that. And we really haven't been close since then."
He was also asked what people don't "understand" about Kanye, and said he's the same person in public and private.
"Well, I think people get a lot about him," John explained. "He's been very open with who he is and his struggles with mental health and he's very real, honestly. So I think there's not a lot about him that people don't get, like he's been pretty upfront with his opinions, his struggles, all the things that he's dealing with. And, uh, I think what you see with him is pretty much what you get. I don't feel like he's a whole separate person in private than he is in public. I think you're pretty much seeing the real Kanye publicly."
At this point, Kanye hasn't responded to John's comments.
Source: Read Full Article