John Krasinski had an uncredited role as one of the monsters in 'A Quiet Place'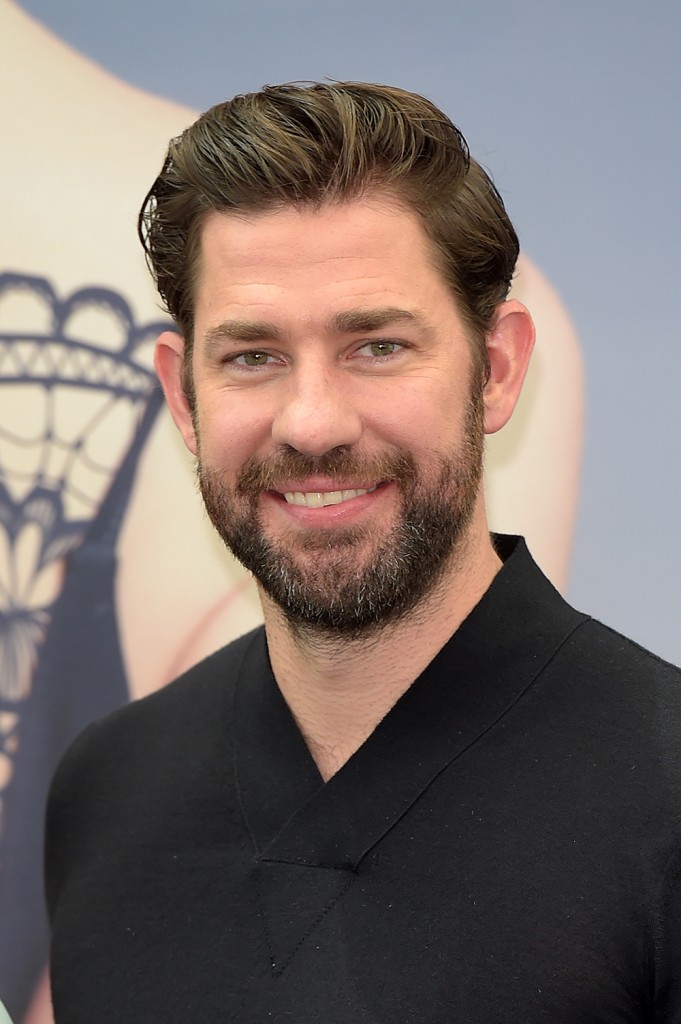 John Krasinski was guest on Tuesday night's Jimmy Kimmel Live! where he talked about his incredibly popular and critically-acclaimed horror film A Quiet Place. Not only did his first feature film as a director make the list of the Top 10 movies of 2018 (so far), it earned a sequel order, which is currently slated for release in May of 2020. John said that although it may seem "psychotic," the movie was made as "a love letter to my kids." That's quite an intense love letter, if you ask me.
The 38-year-old actor/director was outed by Jimmy for an uncredited role in his hit film. Yes, not only did he co-write the screenplay, direct the film and star, he also played one of the movie's scary, noise-attracted creatures. When Jimmy brought up this trivial tidbit, asking if anyone knew about John's dual role, the actor replied, "Nobody knows it because I've kept it quiet." Jimmy, who loves to good-naturedly take a jab at his longtime friend and former neighbor (more on that in a bit) was more than happy to show a photo of John in a motion capture suit, in the middle of a skyward scream. John said "that's embarrassing" and explained that the "amazing" technicians at Industrial Light and Magic asked him how he thought the creature should move. John recalled, "I said, 'Well, this is how I think he's gonna crawl,' "And they said, 'Well, why don't you throw on the suit?' And I was like, 'Totally!'" Of Jimmy's "embarrassing" photo, John joked that, "I thought I was auditioning for Lion King."
John went on to (once again) compliment his wife and Quiet Place co-star, Emily Blunt, telling Jimmy that "I've been next to her when she's made all these amazing decisions and she's without a doubt the classiest, smartest, most dedicated actress I've ever known." Aww.
Although the Quiet Place chat was great, the best part of the Kimmel interview was when the two former neighbors relived their ongoing prank war. John started the war with a soft volley, sneaking into Jimmy's home to place two inflatable Christmas decorations and things escalated quickly from there. Entire homes – and Jimmy's office – were converted into holiday wonderlands, cars were wrapped, stuffed with ornaments and even crashed and reindeers (and reindeer poop) even came into play. John getting "Nogg'd" on the show in 2015 seems to be where things left off…until now.
Since Jimmy is taping his show in Brooklyn this week, he rented an Airbnb. John pointed out that the two were once again neighbors, if only temporarily, and asked Jimmy where he was staying, and, before Jimmy could answer, John said, "Doesn't matter, I already know." Then we see Jimmy's rental with a lighted sign outside of it saying, "Come in and say Hi" as well as a sign spinner, a choir and a banner that unfurled to say "Welcome Jimmy Kimmel Who Is Renting This House." Wow. Jim Halpert would be quite impressed.
John added, "What you can't see, there are 150 people lined up to take this tour of his house. As soon as the choir's done, they're all gonna go in. So I would just say, guys, if you're in Brooklyn, which you already are, get your kids to trick-or-treat early. It's Park Slope, Brooklyn. You'll see it. You'll know it." Jimmy, unfortunately, doesn't have any sort of immediate retaliation planned, stating that, "I wish I was more prepared. I do know where you live, but I didn't do anything to it. It's not even Christmas time!" I can't wait to see what happens at the Krasinski home this holiday season. Jimmy has months to prepare.
Embed from Getty Images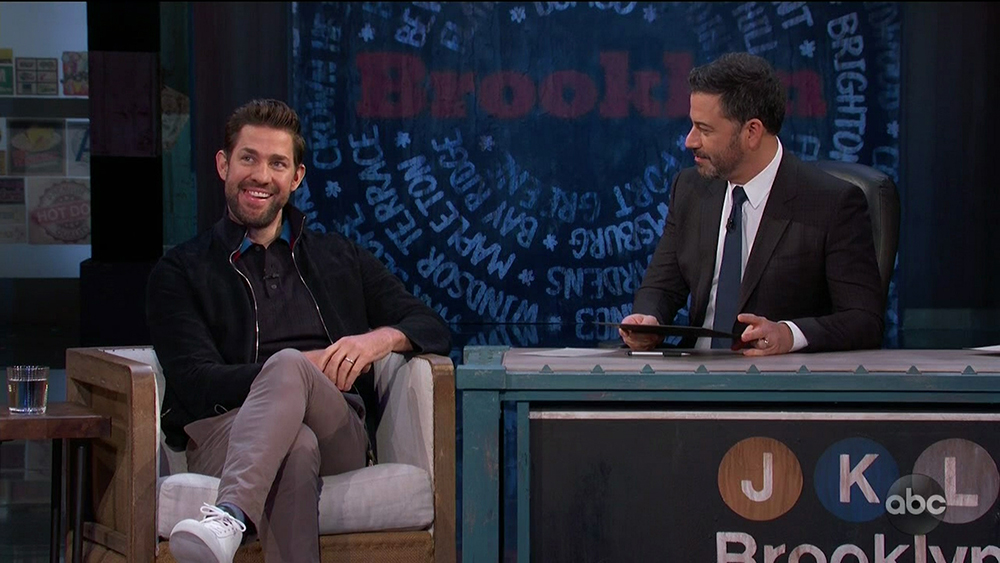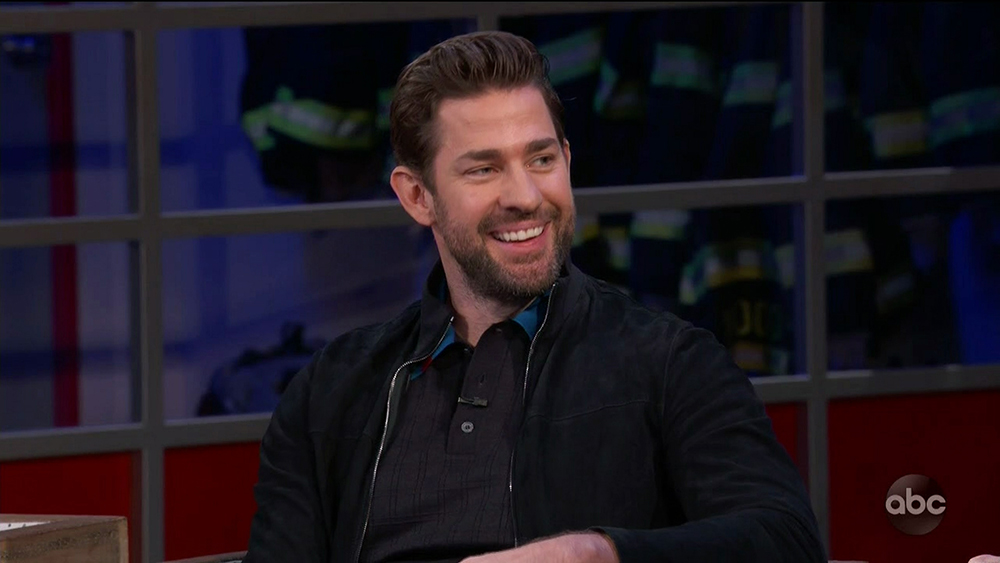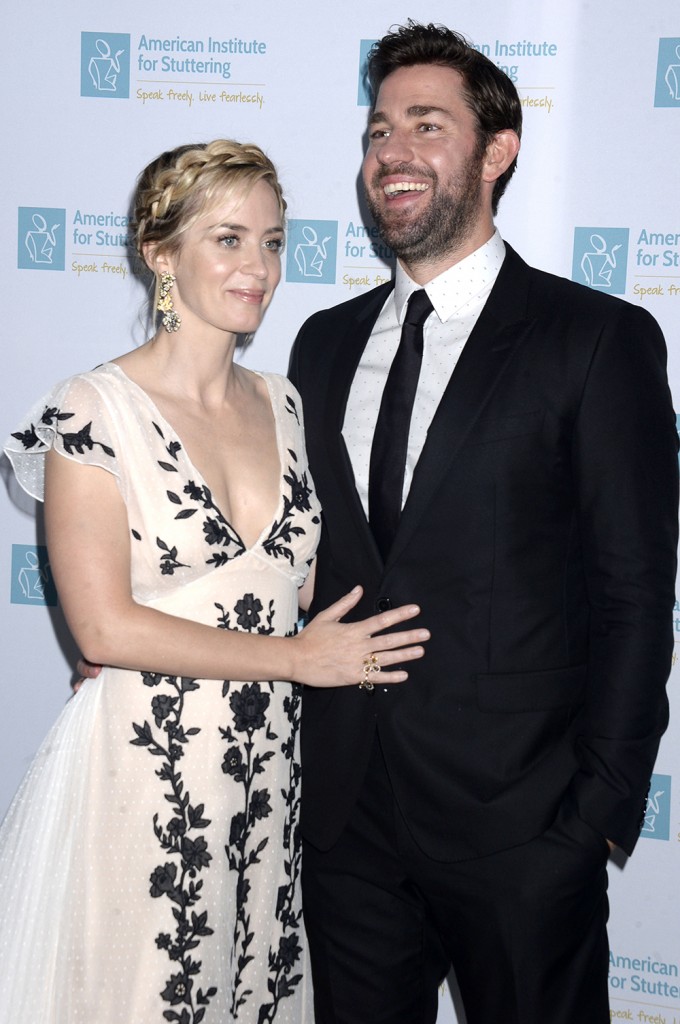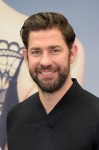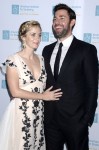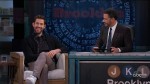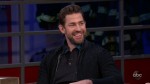 Photos: Getty, WENN
Source: Read Full Article