Jessica Biel 'Believes' Justin Timberlake Didn't Cheat On Her & Will 'Work Throug
If you were worried this handholding scandal would destroy yet another Hollywood power couple, you have nothing to worry about. For the moment anyway.
For those who didn't see, Justin Timberlake got into some trouble a couple weeks ago when he was photographed getting handsy with a costar at a bar after work.
One insider admitted how "uncomfortable" the whole thing made Jessica Biel, as it would any wife, but everyone is assuring her (and all of JT's fans) nothing more happened.
We're not sure we could be so credulous after seeing all that, but according to a new source spilling to People, the Sinner star is buying it. The insider says about JT's actions:
"He's charming and outgoing. And obviously he drank too much this time, but Jessica believes he didn't cheat on her. She will stand by him."
Another source said the couple will "work through this," saying:
"It was good that he apologized publicly but obviously the real work he is doing is in private and hopefully this was just a bad drunken night of this type of behavior."
Yes, he apologized publicly. But the fact that wasn't his first move is pretty telling.
Notice how the defense shifted? First it was 100% denial, now it's blaming it on the a-a-a-a-a-alcohol — and still swearing nothing more went on.
His people spent the first few days of aftermath trying to spin, telling us there was nothing to see — when we could see with our own damn eyes it wasn't nothing!
They must have seen from social media reaction how that strategy wasn't working.
Our own poll on the subject (you can still vote HERE!) made it clear how the general public feels about whether he crossed the line with 30-year-old actress Alisha Wainwright.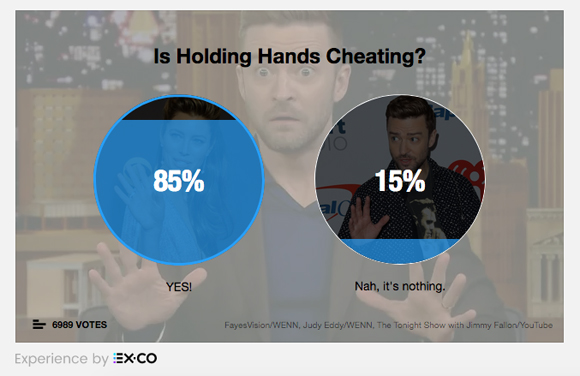 And so JT released a carefully crafted statement on Wednesday, both apologizing for "a strong lapse in judgment" and saying he regrets his behavior — but also once again attesting nothing more happened.
He wrote:
"I stay away from gossip as much as I can, but for my family I feel it is important to address recent rumors that are hurting the people I love.
A few weeks ago I displayed a strong lapse in judgment — but let me be clear — nothing happened between me and my costar. I drank way too much that night and I regret my behavior. I should have known better. This is not the example I want to set for my son. I apologize to my amazing wife and family for putting them through such an embarrassing situation, and I am focused on being the best husband and father I can be. This was not that.
I am incredibly proud to be working on Palmer. Looking forward to continuing to make this movie and excited for people to see it."
So how about it, Perezcious readers?
Are YOU as trusting of Justin's assurances as Jessica apparently is??
Related Posts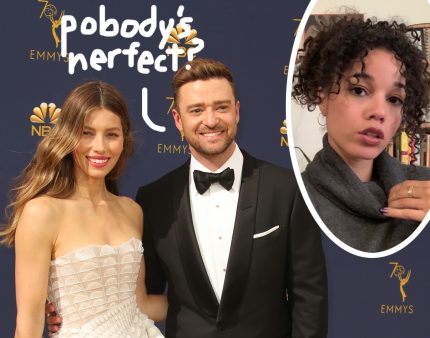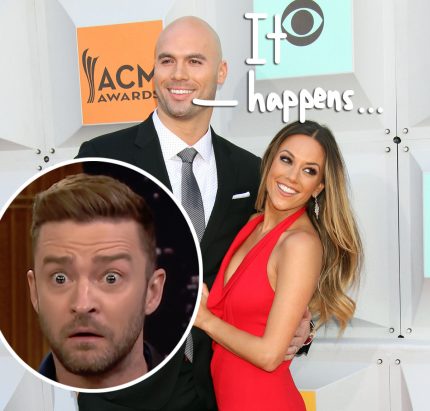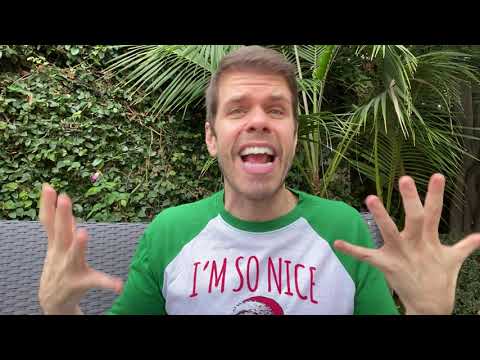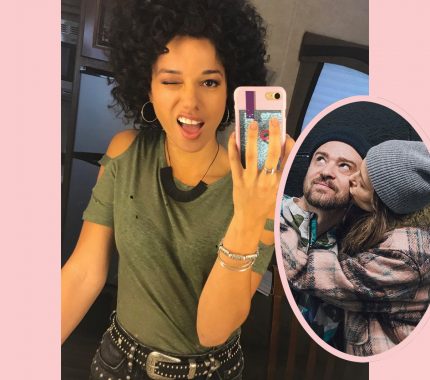 Source: Read Full Article