Is Duchess Meghan 'airbrushing out' all of Prince Harry's rambunctious bros?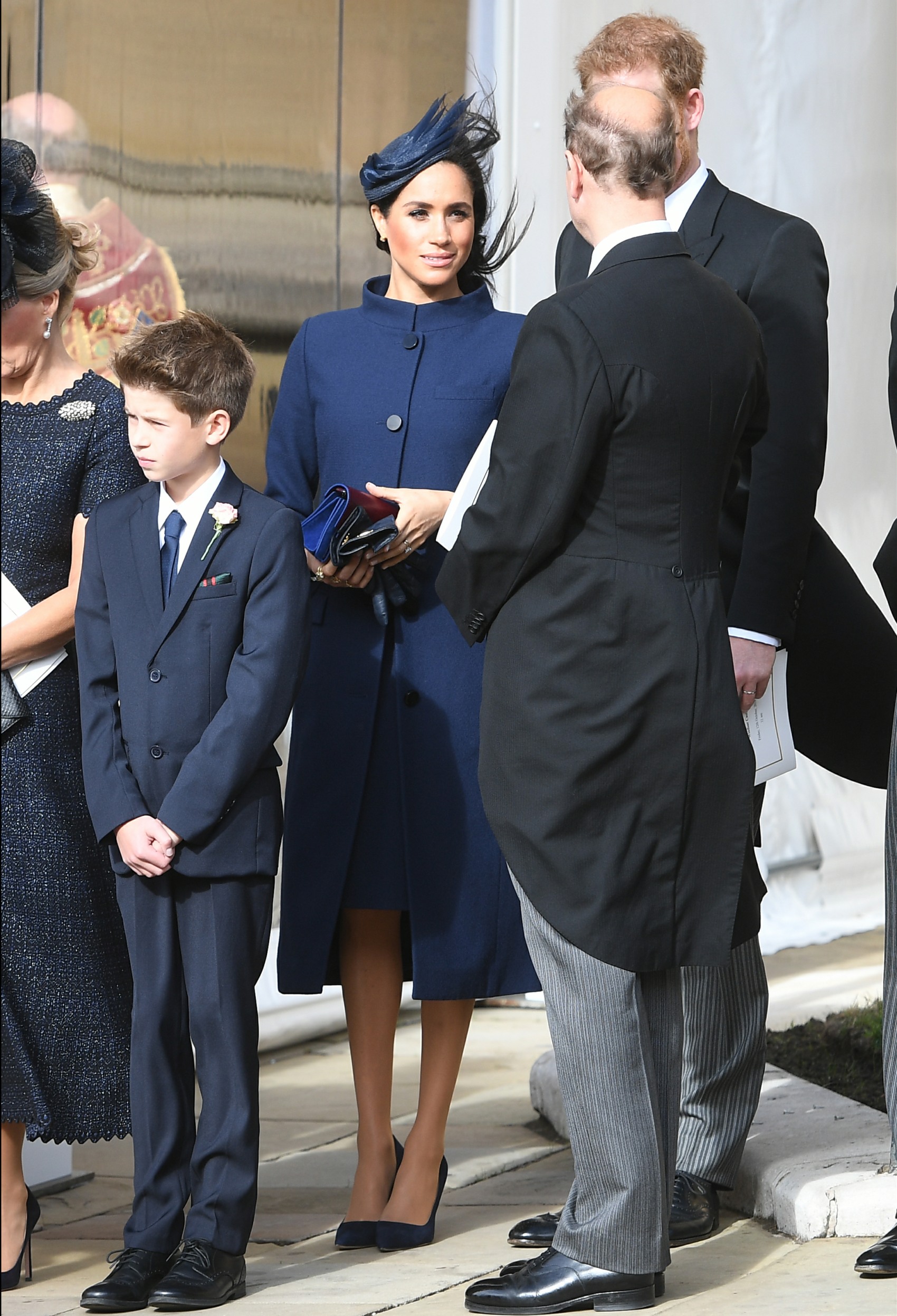 Here are some additional shots of the Duchess of Sussex attending Princess Eugenie's Friday wedding. I admit, I was only really looking at Meghan's Givenchy coat and I was only paying attention to how Meg looks a tad knocked up. I didn't even really notice the fact that Meghan was somewhat overouged once again, nor did I notice all of her yellow-gold rings. Meghan wore several pieces of delicate gold-and-diamond jewelry from designer Pippa Small, and altogether the jewelry pieces cost something like $7000. They're pretty… but I sometimes wonder if white gold would look better on her.
There are a lot of dumb stories about Meghan and Harry ahead of their big royal tour. They fly out on Tuesday, and it feels like the British and American tabloid/gossip outlets are just dumping a lot of speculation and/or old news in advance of the trip. Here's one story I missed last week though, and it's worth discussing: had Meghan encouraged Harry to jettison his old party buddies?
Prince Harry has 'dropped' close friends including former wingman Tom 'Skippy' Inskip in case they're a 'bad influence', insiders say. The Duke of Sussex, 34, is said to have frozen out some of his 'old posse' as Meghan doesn't want any 'temptations' as they prepare to start a family. Harry was one of Tom's ushers at his Jamaican wedding last year, which was also attended by Meghan, 37. However, he and another one of Harry's friends, PR guru Astrid Harbord, are said to have been 'airbrushed out'.
Speaking to the Express, a friend said: 'Like several others who were considered a questionable influence on Harry during his bad old bachelor days, Tom has been dropped, even though he himself now has a lovely wife, Lara.' The source added: 'It's all part of Meghan's quiet airbrushing out of Harry's old posse. She doesn't want temptation – of any sort – being put in his way while they concentrate on starting a family.'
[From The Daily Mail]
I think it has less to do with the idea (or reality) of Harry and Meghan trying to get pregnant and more like a maturing on Harry's part, and something that he's made a conscious choice to do over the past several years, even before he met Meghan. It was a like a light-switch: suddenly, Harry sort of had his act together. The wild child grew up. He wasn't falling out of clubs anymore. He started taking better care of himself. He took his royal role more seriously. He was ready to meet the love of his life, and that's when Meghan came along. That being said, I bet Meghan probably is looking to cull Harry's group of bros. Kate did the same thing with William too, and these kinds of stories were written about her, that Kate made William dump some of his old friends, etc. Blah.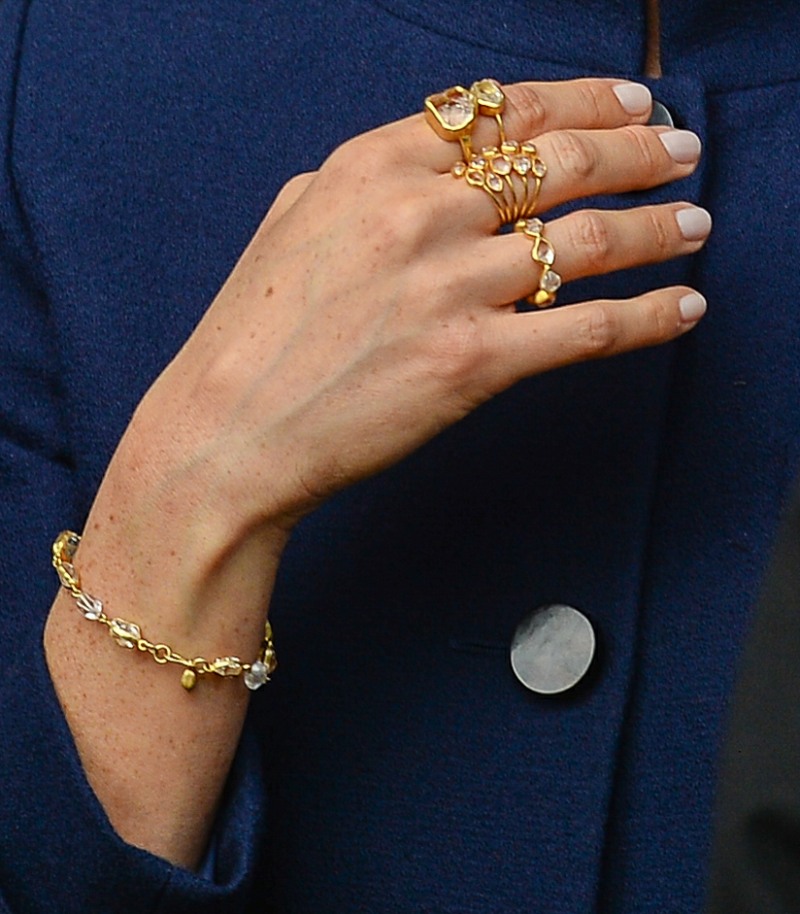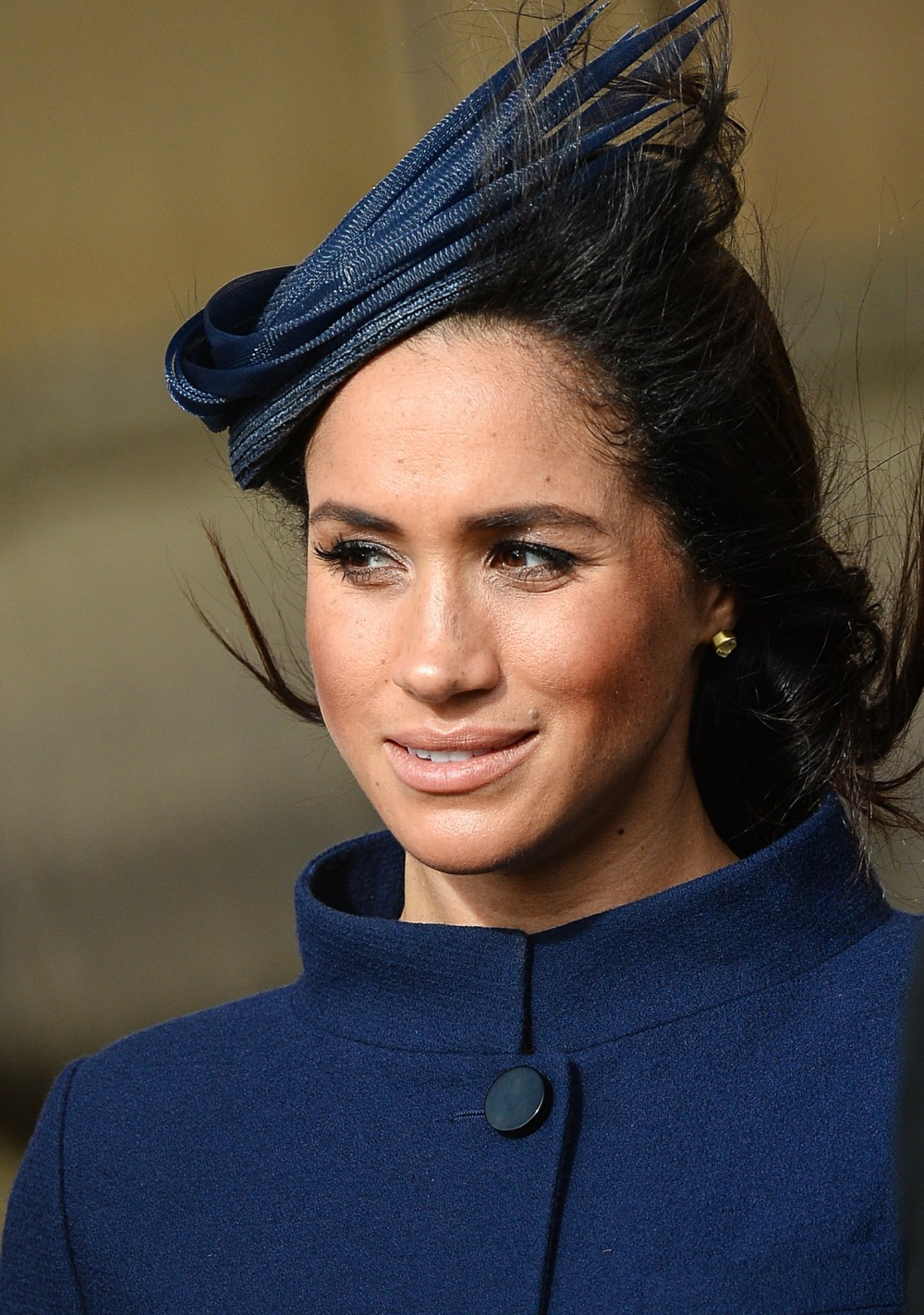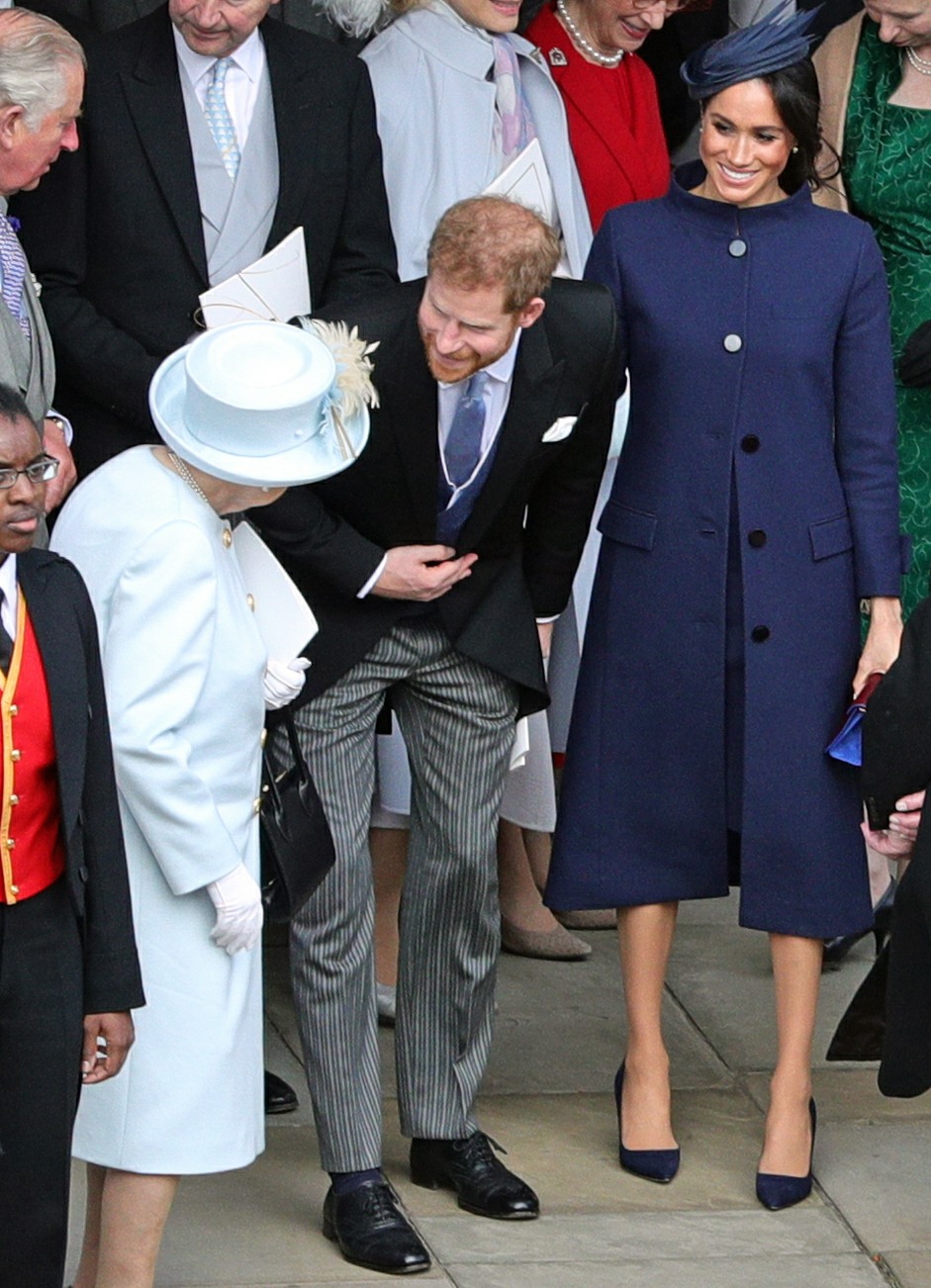 Photos courtesy of Avalon Red and WENN.









Source: Read Full Article