Inside Johnny Depp and Amber Heard's Former Los Angeles Penthouse
Johnny Depp and Amber Heard garnered headlines in April 2022 thanks to the very public defamation case against the Pirates of the Caribbean actor's ex-wife.
During the star's testimony, the court was shown floorplans of the Depp and Amber Heard's Los Angeles penthouse where they lived when they were still married. Here's a peek inside their former semi-communal abodes.
Details on Depp and Heard's Los Angeles penthouses
Depp and Heard first met in 2009 on the set of The Rum Diary in which they played each other's love interests. When Depp and his longtime partner, Vanessa Paradis, ended their relationship three years later, he and Heard began dating. The pair tied the knot on Feb. 5, 2015, and lived in Depp's downtown LA penthouses.
The units are located in the Art Deco Eastern Columbia Building. The Independent noted that Depp owned five separate penthouses on the top floor of the building between 2013 and 2016. The star allowed his good friend, Isaac Baruch, to stay in one house and use another as an art studio. Depp and Heard lived in the penthouse next to Baruch and shared an adjoining balcony. Heard's sister, Whitney, lived in another and friends of the couple occupied the other one. Three of the units were connected via doorways.
The penthouses are adjacent to the building's rooftop pool, offered views of the city, had hardwood floors, tall ceilings with mezzanine levels, industrial-looking staircases, and modern kitchens. Much of the decor inside each reflects Depp's personal taste with colorfully decorated bohemian-themed bedrooms and Art Deco bathrooms.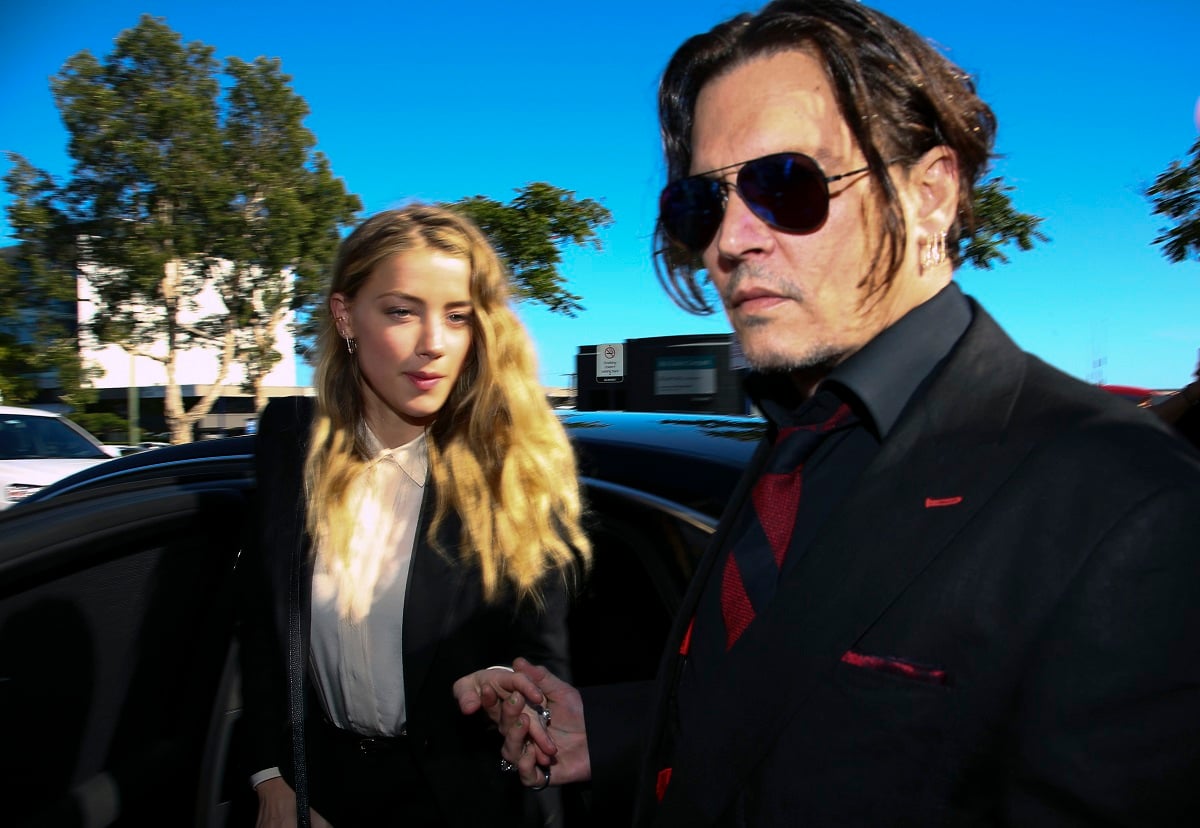 Depp also bought his own private island
Depp owned an entire island in the Bahamas as well.
In 2004, he purchased a 45 acre-island called "Little Hall's Pond Cay." The land alone cost him $3.6 million and he immediately started building properties on it. The island has a handful of beaches which he named Paradis, Lily Rose, Jack, Brando, and Gonzo. The island boasts lush vegetation, white sands, and crystal clear waters.
Depp previously gushed about his private slice of paradise saying: "I don't think I'd ever seen any place so pure and beautiful. You can feel your pulse rate drop about 20 beats. It's instant freedom."
Given some of his financial issues over the years, Depp has had to sell many of his assets including the island.
Source: Read Full Article