In Which Taylor and Joe Are Spotted Amid Engagement Rumors and Everyone Zooms in on Tay's Hand
Taylor Swift and Joe Alwyn were just spotted in London together, and naturally the internet immediately zoomed in on Taylor's hand to try to spot an engagement ring. The status? No ring to be found!
The photos, which were exclusively published by the Daily Mail, show Taylor and Joe walking around London with iced coffee, and—as the outlet points out—she is not wearing a ring on her finger. Which is noteworthy since The Sun recently dropped a report claiming that Taylor and Joe are engaged. Though, said report did note that Taylor's only been wearing her ring "behind closed doors."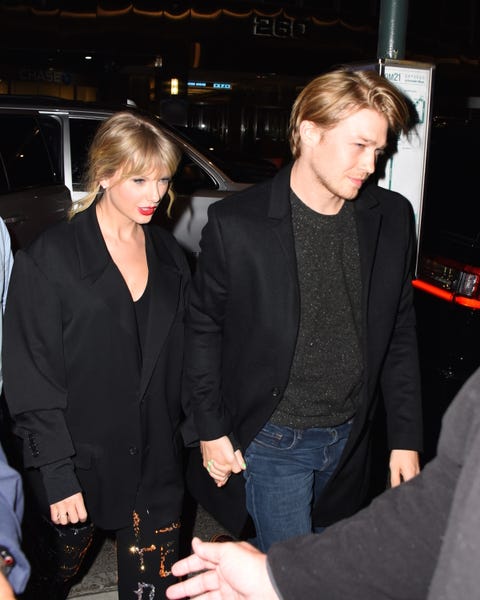 According to their source, Taylor and Joe's alleged engagement is extremely low-key, and they haven't even told some members of their team. "Taylor and Joe are incredibly happy, and very, very in love," the source claimed. "They've actually been engaged for a few months but have only told their inner-inner circle — basically immediate family, and trusted, very old friends. Everyone has been sworn to secrecy, too."
The source went on to claim that "Taylor has a beautiful ring but she only wears it when she's at home — ie behind closed doors. Again, only a handful of people know details about the wedding and Taylor hasn't even told some of her team about the engagement. They want their love to stay away from the cameras as much as possible. This is just for them. And if and when they do exchange vows, there most definitely won't be any Vogue, Rolling Stone or Hello! magazines there. It will be simple and elegant — like them."
Welp. Doesn't sound like we'll be confirmation from these two anytime soon, so…moving on!
Source: Read Full Article