How Many Tattoos Does 'DWTS' Contestant Iman Shumpert Have?
Iman Shumpert played in the NBA for more than a decade and helped the Cleveland Cavaliers win the franchise's first-ever championship. But an entirely new fan base became interested in him when it was announced that he was joining the cast of celebrities on Season 30 of Dancing with the Stars. Now, as Shumpert and his dancing pro partner Daniella Karagach look to win the Mirrorball Trophy, viewers want to know more about the athlete.
One of the questions DWTS fans have about him is: How many tattoos does he have? Here's the answer to that and the meaning behind them.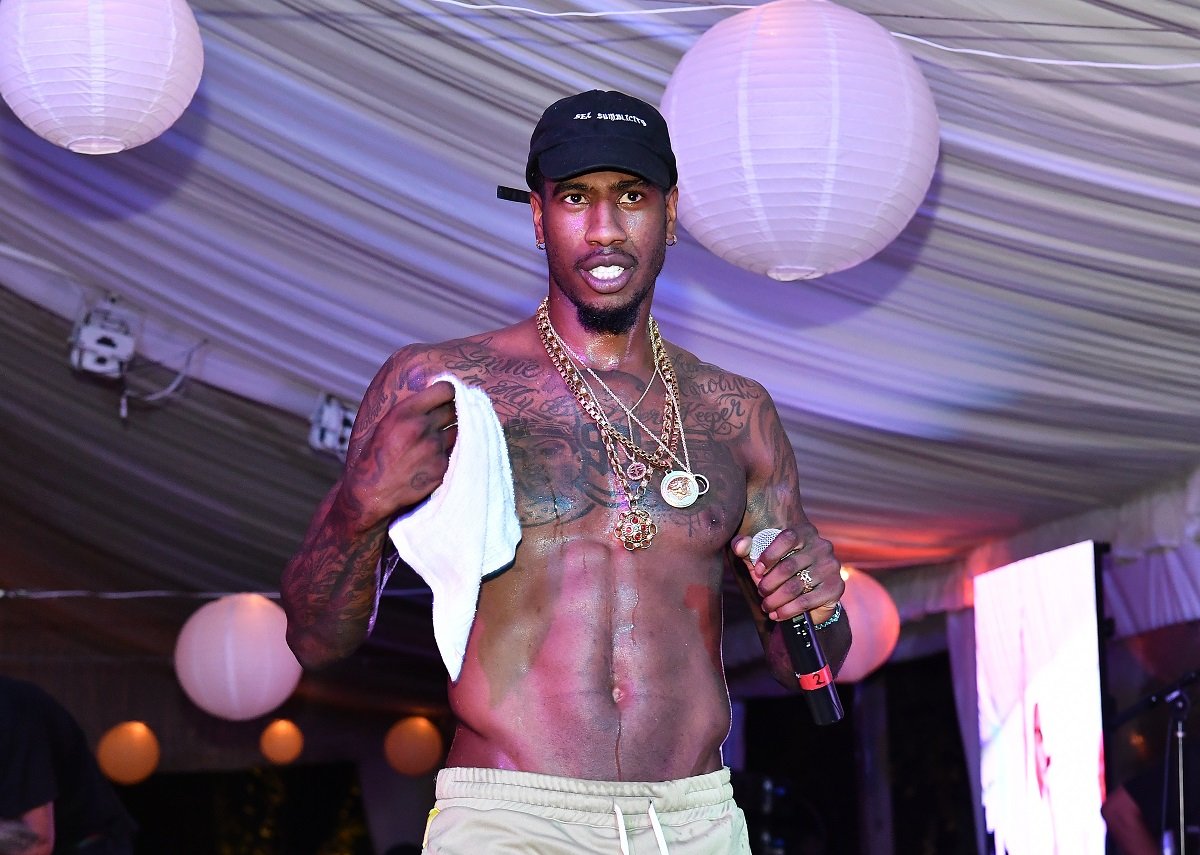 Number of tattoos Shumpert currently has on his body
The former Cavs star has gotten plenty of ink over the years as much of his upper body is covered with artwork. Shumpert currently has 16 tattoos, according to BodyArtGuru.com.
In 2020, he gave GQ Magazine a "tattoo tour" and broke down the meanings behind many of his tattoos in a video clip for the publication.
On his left forearm, he has two arrows pointing in opposite directions joined near the tails and his right forearm contains a tattoo of Jesus Christ which represents his religious beliefs. On his left arm, there's also a tattoo of a cartoon character right by his elbow. That character is actually Johnny Bravo who is one of Shumpert's favorites since he was a child. The NBA journeyman's upper arm has floral designs and a tree on his shoulders as well as a heart with a spiraling vine in front of it. Those tattoos represent Chicago's green line which is the city where he grew up.
On his right pectoral muscle, Shumpert has a tattoo of the face of a little girl beside a toy doll. That portrait was inspired by his daughter Iman Tayle Shumpert Jr.
The "06-26-90" number sequence tat across his back represents his birthdate of June 6, 1990.
The ink he got after a death in his family and the one that is covering up 'something'
The backstory behind one of his tats is tied to a sad story. On his left arm, there is an image of his family crest. Shumpert said that he decided to get that ink after his Aunt Carolyn died of pancreatic cancer. He did so because he recalled her always telling him about the importance of his lineage. He remembered that she "made me feel proud of my last name."
Another tattoo on Shurpert is the Batman symbol. He got that ink on his biscep for the purpose of covering up another tat he had done earlier in life.
"Batman was actually a cover up for, yeah. Something that, you know, when you were a kid and you want to just rap something? Yeah. Covered that all up."
Source: Read Full Article