Hope Hicks, 29, is the new head of communications for Fox News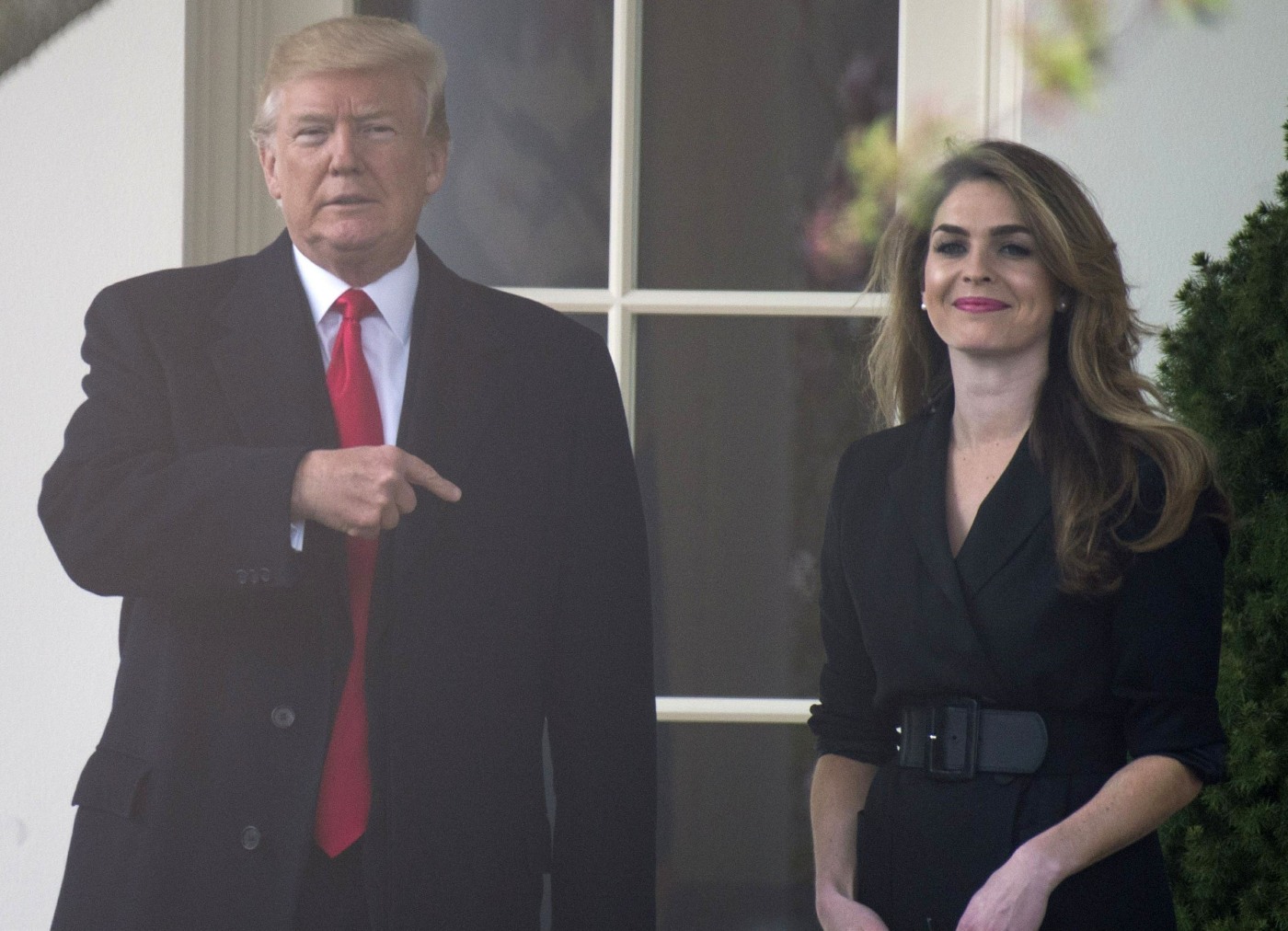 Hope Hicks probably never thought she'd be where she is now. She was a well-connected college graduate when she went to work for Donald Trump's business in her early 20s. She worked her way up the Trump Org in record time, and she was basically Trump's right-hand gal in business matters. When he ran for president, he brought Hope along and pretty much every reporter knew that if you wanted to talk to Trump, you had to go through Hope. While she was profiled several times over the past three years, Hope Hicks remains an enigma – I truly believe that she was never looking to get famous, and she quickly got in over her head in the White House. She kept getting promoted too – by the time she stepped down, she was the WH Communications Director, and she was sitting for day-long questioning sessions for Bob Mueller's investigation. She is, right now, only 29 years old. She left the WH in March. Now she has a new job:
Hope Hicks, the former White House communications director who served during the chaotic first year of the Trump administration, has been named head of corporate communications for New Fox, the company to emerge after 21st Century Fox completes the sale of assets to Disney early next year. Hicks has been named exec VP and chief communications officer for Fox. She will report to Viet Dinh, Fox's chief legal and policy officer. Also appointed at New Fox on Monday was Danny O'Brien as exec VP and head of government relations. He comes to Fox after working in the same capacity for GE Transportation.
"Hope and Danny are proven leaders and world-class public affairs professionals. Together they will define and project Fox's voice to our relevant communities," Dinh said.
Hicks will succeed Julie Henderson as communications chief for Rupert Murdoch's media empire. Henderson, exec VP and chief communications officer for 21st Century Fox, and communications senior VP Nathaniel Brown, have opted not to make the transition to the New Fox entity. Hicks will be based in Los Angeles.
"Hope Hicks' presence at Fox will further align the Trump communications apparatus with the Fox News propaganda machine," said Angelo Carusone, president of the watchdog group Media Matters for America.
[From Variety]
If the American Nazis don't ban books, many books will be written about Fox News and its relationship with Trump and the Trump administration. The relationship isn't the same as when George W. Bush was in office – back then, Fox News was Bush's mouthpiece and propaganda apparatus, for sure. But Bush, Karl Rove and Dick Cheney were at the helm, and they were always in charge of the propaganda and messaging. In this administration, I often feel like Fox News is dictating Trump's opinions TO him. They're telling him what to do, how to play it, what to say. He mainlines a steady diet of Fox News, and everyone around him knows that the best way to reach him is to go on TV and tell him something. So is Hope Hicks basically still working for Trump because she's working for Fox News?
Also, the last time anyone checked, Hope was back with Rob Porter, who is a physically abusive psycho.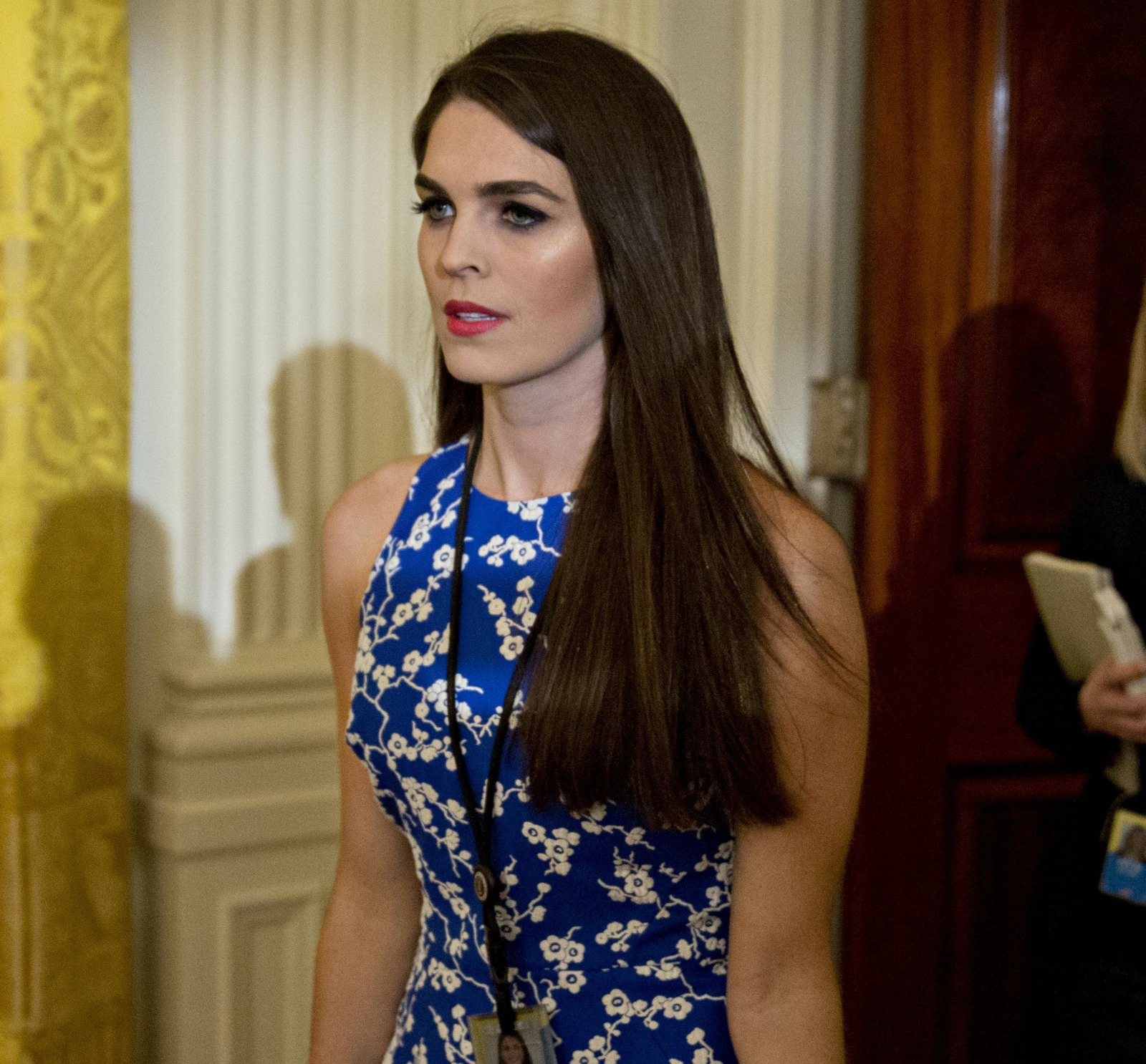 Photos courtesy of Backgrid, Avalon Red.




Source: Read Full Article